Last week, Premier David Burt and his family joined participants of the Government Park's Departments Skills Development Programme for a presentation at Clifton, the Premier's residence.
Clifton is one of the areas the participants are responsible for. The Premier presented the participants with certificates and a stipend for their participation.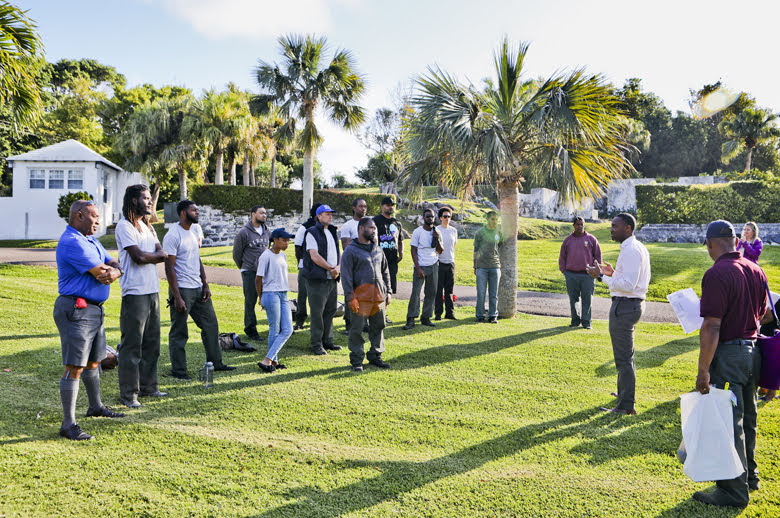 Premier Burt said: "This is an excellent training programme and has been very successful. My family and I have gotten to see the progress and development of these participants and we are truly impressed with their work. I encourage other young people to take advantage of the opportunity to join the Skills Development Programme and develop skills that will lead to meaningful employment."
The Skills Development Programme is a training and development opportunity for young people between the ages of 19 – 25 who are interested in learning about horticultural and the trade of landscaping. The program is led by Roger Parris and Sam Santucci of the Department of Parks, in partnership with the Garden Club of Bermuda.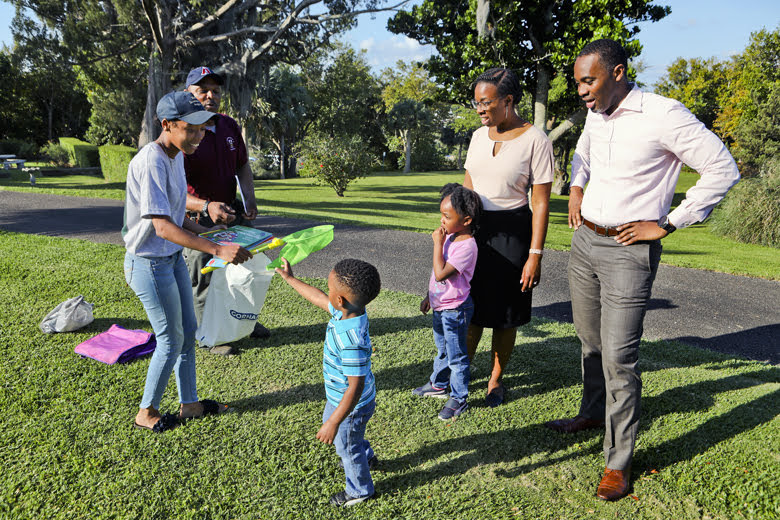 The training course includes ten modules which have verbal and hands on assessments at the end of each module to ensure the participant has learned the material. Examples of the modules are;
Plant pruning
Pest management
Plant identification
Spraying
Propagation
Ground Preparation and planting
Hand tools
Operation and maintenance of small equipment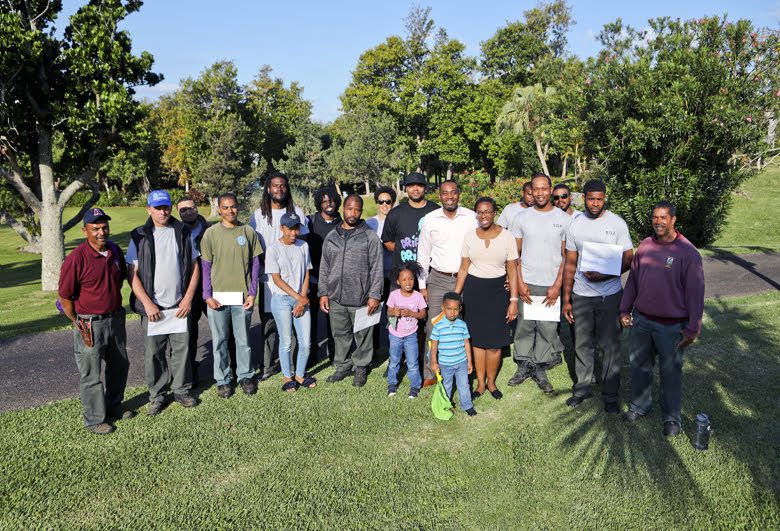 This initiative is supported by numerous Government departments, the Bermuda Industrial Union, Court Services and various community agencies to provide this unique, innovative curriculum of hands-on training for young Bermudians to develop useful skills in horticulture and landscaping, including CPR, Health & Safety – skills that will equip them to make positive lifestyle changes and ultimately become contributing members of our Island community.
The Participants:
Malachi Wales
Kurt Scott
Andrew Arorash
Justin Ingemann
Eric O' Conner
Shannon Mello
Tariqah Walikraam
Percy Smith
Robert Holdipp
Antoine Williams
Charles Fox
Lo' Torean Durrant
Toni Ingemann
Shelton Baker

Read More About