Bermuda is richer for his commitment to our island and our people, an excellent MP who always put Bermuda first, he wanted only the best for Bermuda, and a man of wisdom, experience and guidance.
Those are just a few of the tributes paid to Walton Brown after the well known Member of Parliament, author, academic, and social justice advocate passed away yesterday at the age of 59.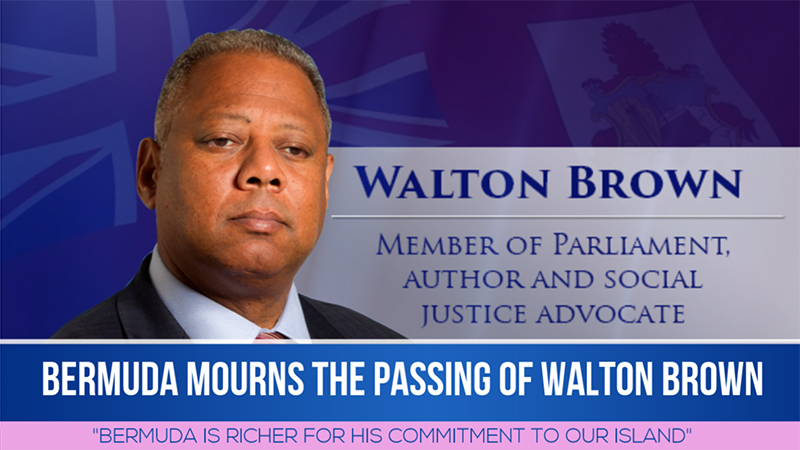 Former Premier Alex Scott was shocked to hear the news of the passing of Mr Brown.
"This is quite a loss for the party, government, and country," Mr Scott said. "I remember him from our Opposition days with Dame Lois Browne-Evans. This young student would return every year, and would immediately come down to the Front Street office.
"They would go back and forwards, not always agreeing, but always respectful. She said, 'That young Brown has politics in his blood, and he'll be on the front benches someday.' So said, so done."
Mr Scott said Mr Brown was an intellectual with a keen interest in politics in the UK and Europe on Bermuda's governance. "Several Premiers have called upon his interest and skills in that regard."
One of Mr Brown's passions was being a fierce advocate of Bermuda becoming independent.
"His commitment to the sovereignty of Bermuda was complete," Mr Scott said, adding that if he had a few more politicians like him, Bermuda might have achieved that goal during his tenure of leadership. "He certainly wanted to see us lower the flag and raise our own standard.
"To his family, my total expression of sadness and loss because families are the unsung heroes of political activity. The one who is upfront is seen as the one who makes the sacrifice, but it's the close members of the family behind the scene who make the valuable contribution by affording their loved one to commit their time and life to politics. Again, my condolences to his family."
Friend Cheryl Packwood has known Mr Brown for 35 years, first being introduced to him by her parents in the 1980s.
"They thought so highly of this young, brilliant black man," Ms Packwood said. "He would visit my parents often and talk to them about all sorts of issues, from history to Bermuda politics to his favourite topic, independence. He was a scholar back in those days and my father enjoyed exchanges with him.
"I have spent the past 35 years or so getting to know Walton. I have so enjoyed our discussions on politics, the economy, race and Bermuda, race and the world, Africa. He wanted only the best for Bermuda and for the world.
"He was so proud to represent Bermuda and his constituency. I was so proud to know him. We agreed a lot; we disagreed a lot. Sometimes, I would get so mad at him but then I would realize, this is Walton, one of the kindest people I know, and one of the most thoughtful people I know. He was always there to help just about anyone who asked.
"I loved him dearly. He was above all my friend. My sincerest condolences go out to his family and, in particular, his beautiful young men. Today is a very sad day for Bermuda and for me."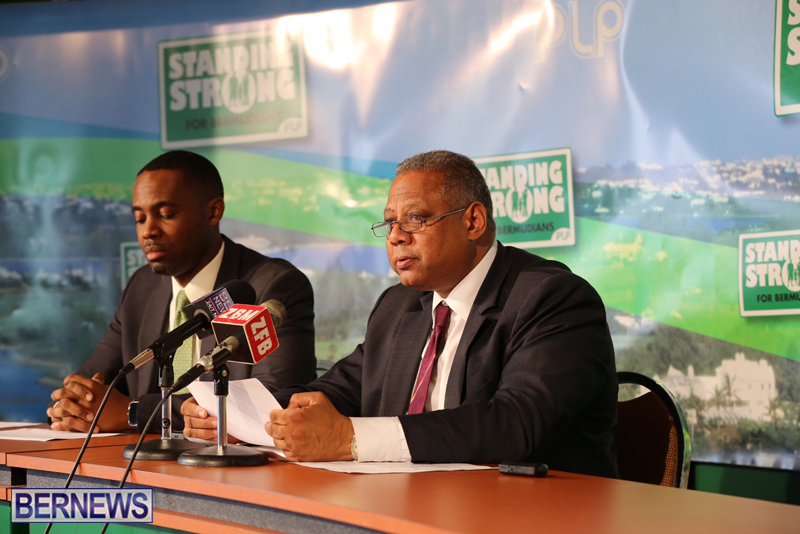 "Totally devastated…" said Premier David Burt. "My personal association with Walton goes back many years and I learned so much from him through his wisdom, experience and guidance."
"He struggled alongside us in Opposition, locked arms with us in front of the House of Assembly and spoke passionately in the House on the issues that mattered so much to him and so many Bermudians.
"In him, Bermuda had a writer, a teacher, a human rights activist, a champion for Bermuda's sovereignty, and a fighter for Bermudian workers. But our loss cannot match that of his family who now mourn a father, a brother and a son.
"On behalf of the Government and people of Bermuda, our thoughts and prayers are with his family and my hope is that in the difficult days ahead they draw strength and comfort from the sacrifice and commitment Walton brought to serving the people of his beloved Bermuda."
PLP Chairman Damon Wade said, "The PLP will miss Walton and his strong advocacy for Bermuda's sovereignty, his determination to strengthen immigration on behalf of Bermudians, his political insight and perhaps most importantly, his friendship.
"We are thankful for having known Walton Brown and grateful for his work and sacrifice. Bermuda is richer for his commitment to our island and our people.
"Yet as the PLP family mourns the passing of a beloved comrade at arms, his family, his loved ones and his friends are also mourning his loss. We are committed to standing with his family and encourage all of Bermuda to stand with his family during this time of bereavement."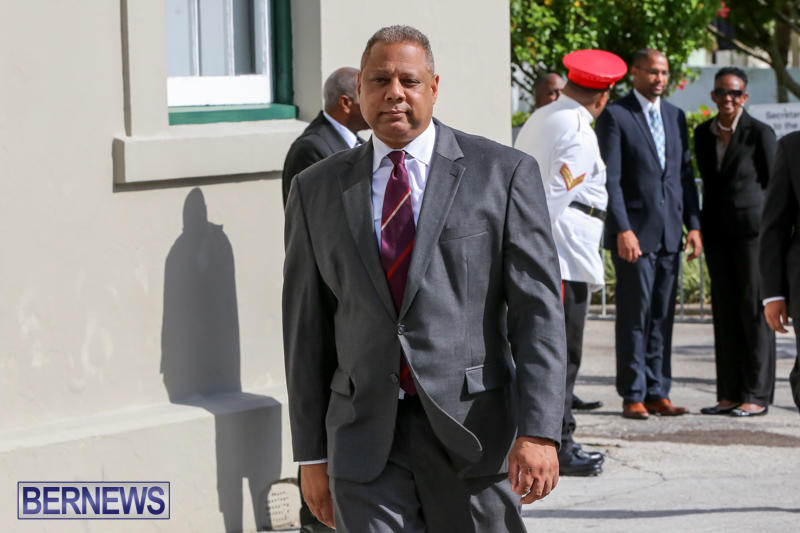 Governor John Rankin said, "I was shocked and saddened to learn of the death of Walton Brown. As Governor I was pleased to engage with him both as a Member of the House of Assembly and as a Minister.
"I always found him to be a most thoughtful individual and I give thanks for his service to Bermuda. I offer my sincere condolences to his family and friends on his passing."
"Shocked…devastated and heartbroken over the loss of my friend Walton Brown," MP Jamahl Simmons posted on Instagram, with Mr Simmons saying he will miss Mr Brown's sense of humor, historical perspective and insight.
Former Premier of Bermuda Dr Ewart Brown said, "I have lost a cousin and a political comrade. Bermuda has lost a visionary who wanted political maturity for his fellow countrymen. May his mother and his siblings find peace during this difficult time."
Opposition Leader Craig Cannonier also paid tribute, saying: "I want to express my sincere condolences to Walton Brown's family at this very difficult time.
"Likewise, I offer my condolences to the Premier and the Progressive Labour Party. They have lost a Party stalwart and an excellent MP who always put Bermuda first.
"As I started to get involved in politics, Walton took the time to give me some political perspective on Bermuda. His insights were, and continue to be, a tremendous help and I will always be grateful.
"Later, Walton and I used to meet often for breakfast where I had the privilege of discussing with him the direction of Bermuda, regardless of political outlook.
"It is a sad day for Bermuda and Walton will be tremendously missed."
Read More About