On Saturday, November 16, the Bermuda Debate Society hosted the 30th annual BJSL National Schools Debate Tournament, with teams from Bermuda High School taking the wins in both the middle and senior school divisions.
Held at Saltus, the tournament featured debaters from the Bermuda High School, Saltus Grammar School, Sandys Secondary Middle School, and Somersfield Academy.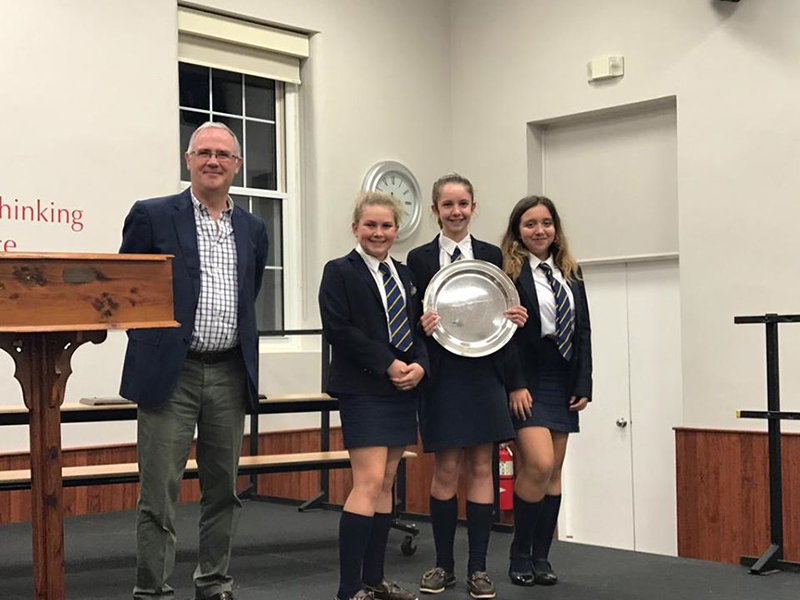 A spokesperson said, "Forming the winning high school team were Cree Dunn, Kristy Sanchez and Salayah Stange. Winning in the middle school category were Bethany Cooze, Amy Colmet, and Gabrielle Truchiaro. Coaches for the teams were Harvey Cornish and Amy Dingley-Jones respectively.
"Also making the finals in the senior school category were Saltus' A team, while the BHS A team joined their schoolmates in the finals for middle school."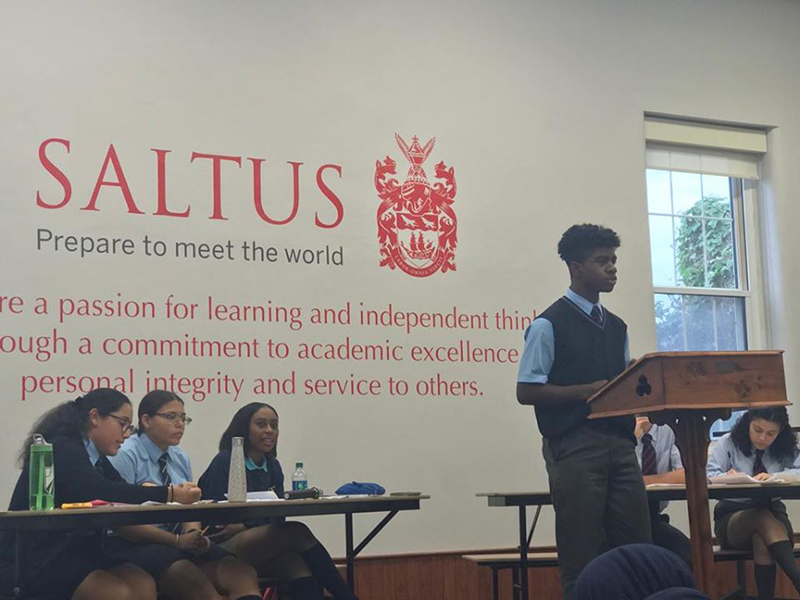 "Senior school students faced off and debated that 'This house would ban private schools,' while middle school students debated that 'This house would ban people from eating meat.' Students were also challenged with an impromptu round in which middle and senior school students independently prepped and debated the motions 'This house would eliminate school uniforms' and 'This house would ban likes on social media' respectively.
"Students were given only one hour to prepare for these debates before facing the judges and their opponents and were able to use only a dictionary, an almanac and their wits during that hour."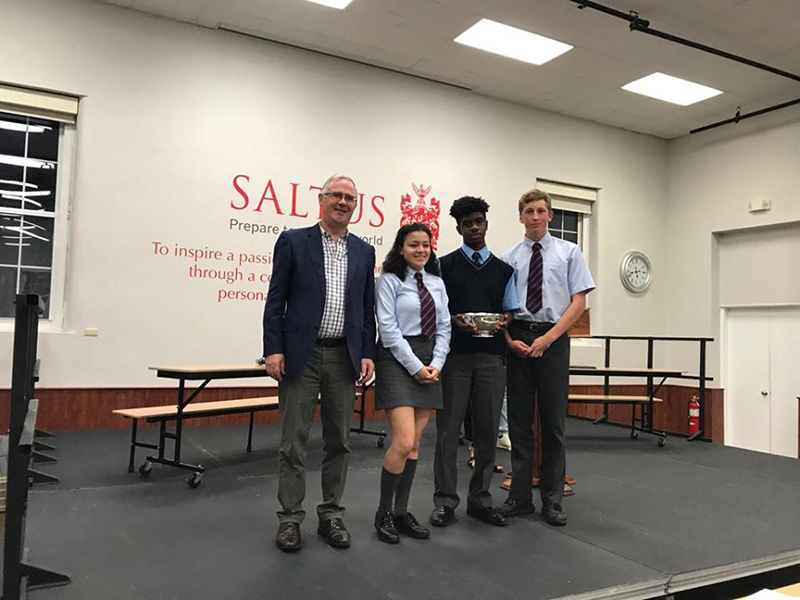 "It was certainly an honor for us to host this tournament, particularly with it being in its 30th year. We saw students from across the island come out to not only engage in debates, but to showcase their skills and hard work," said Bermuda Debate Society's President, Nikki-Lynn Marshall.
The spokesperson said, "Kristy Sanchez, a BHS student, took home the Victoria Cox Memorial Plate for top overall speaker in the senior school division, as well as the Michelle Outerbridge Memorial Plaque for the best performance in the impromptu round. Additionally, Grace McFadden, also from BHS, received the Bermuda Junior Service League Plate for best speaker in the middle school division while Cree Dunn another BHS student, was awarded the David Saul Award for the best score in the senior school finals."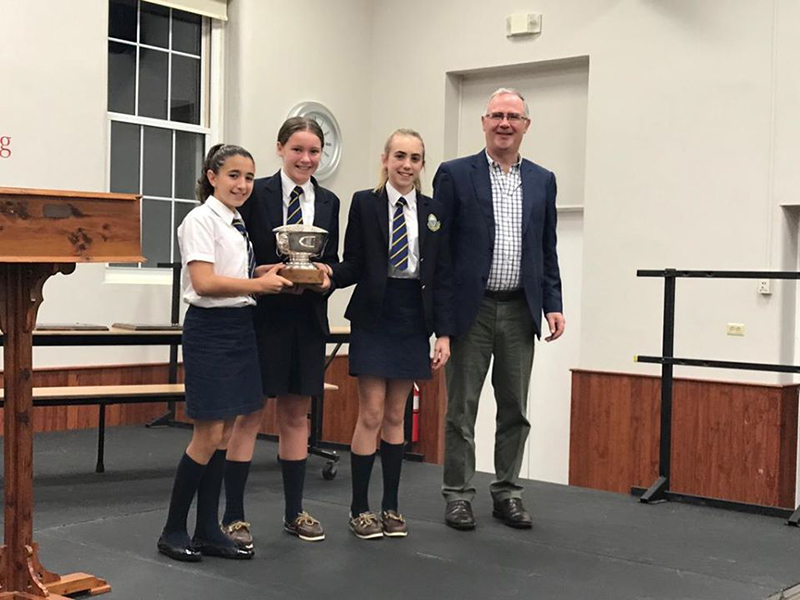 "Rounding off the top five in the senior school division were Giselle Concepcion [Saltus], Ywione Darrell [Saltus], Linnea Kuruvilla [BHS], and Hailey O'Donnell [BHS]. The middle school division's top 5 speakers included Bethany Cooze [BHS], Gabrielle Truchiaro [BHS], Elodie Manning [BHS], Amya Harvey [Sandys].
"The first National Schools' Debate Tournament was held in 1989 as a community service project launched by the Bermuda Junior Service League under President Victoria Cox. The project's Mission Statement was to provide a forum in which all secondary school students island wide could come together & participate in nonathletic competition."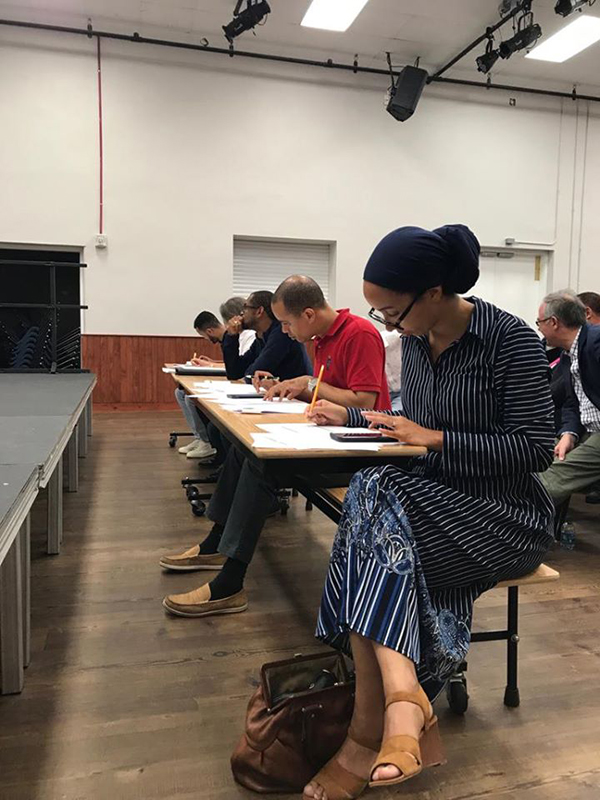 Ms Marshall said, "As former debaters, many members of the board and I understand the critical role debate can play in a student's development and we were excited to see the ideas the students came up with and how well the students did. We are grateful to our amazing adjudicators and supporters who volunteered their time."
The spokesperson said, "Sponsors for the tournament were the English Speaking Union, John Barritt & Son Ltd, and the MarketPlace without whom this tournament would not have been possible."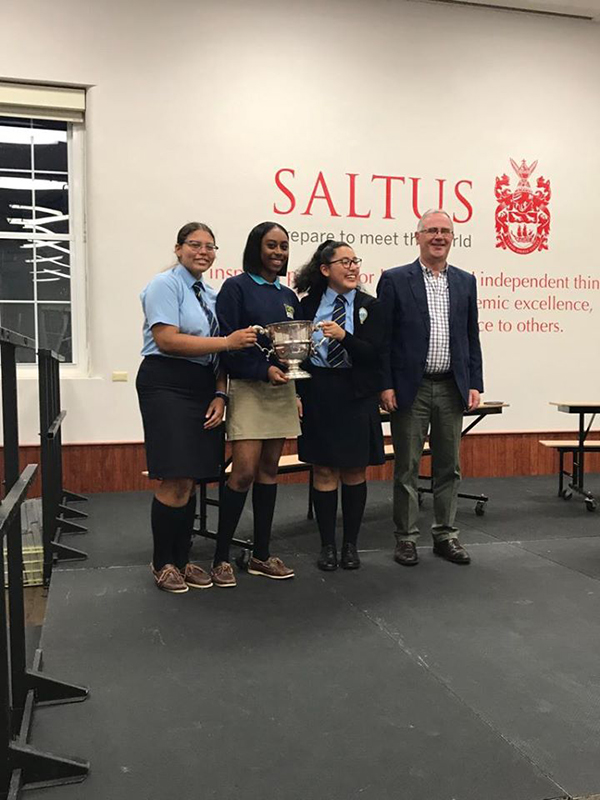 Read More About