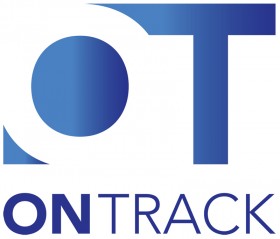 There's a newly launched app which promises to make your life easier when you absolutely, positively need to get your Bermuda sports updates immediately, with the new product developed by two young Bermudians.
Available to download for free on Google Play and at the Apple Store, OnTrack aims to deliver all of the local sport results you crave to the palm of your hand.
OnTrack is the brainchild of Bermudian tech entrepreneurs Shannon Burchall and Roger Lee, both footballers and big sports enthusiasts.
Mr. Burchall has worked in the Bermuda IT sector since graduating university in 2014 with a computer science degree. And Mr. Lee, having graduated with an Information Systems degree in 2013, is now a professional footballer overseas.
The men, who both came out of the Bermuda football programme, believe their background in sport combined with their technological know-how uniquely positions them to make a success of OnTrack.
"The app has received a better than expected reception," said Mr. Lee of OnTrack, which had its soft launch on October 16.
"Before we even officially announced the release, it was being found by word of mouth through the Apple App Store and many individual took it upon themselves to unofficially start promoting it among themselves and on social media," he told Bernews.
"We hit 100 installs within the first 24 hours."
With Mr. Lee being a professional footballer living and playing overseas, he had a personal interest in being able to keep up with the Bermuda football scene.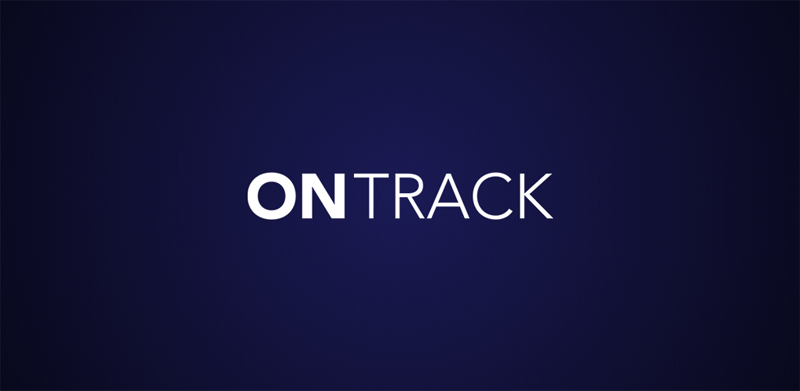 "And another thing that really pushed this idea," he said, "was the fact that even locals would be asking 'Who's playing out the Rec today?' at weekends or 'Any games tonight?' for the midweek fixtures. People would be sending messages back and forth or communicating through social media to find out the scores of specific games.
"The time had come to automate and streamline the process."
Mr. Lee discussed his ideas with Mr. Burchall and together they formulated the design requirements that would be needed for a Bermuda sports app.
"We always came at it from the perspective of players and fans as well as people who'd had the experiences of using highly rated worldwide sports apps like LiveScore," said Mr. Burchall. "We are users first. We wanted to create something that could be used on the go: something simple and easy to use."
OnTrack allows users to stay updated with all current fixtures, results, team details and statistics and sports-related media; you can favorite a team or fixture as you wish so that you can quickly refer back at any time.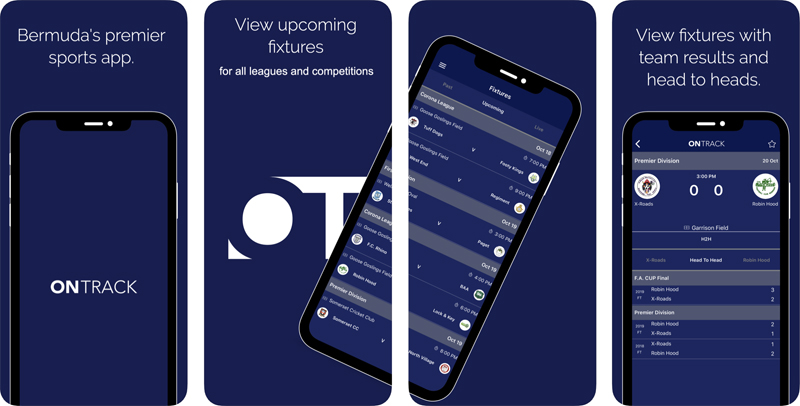 Currently the app features the Premier League, First Division League and Corona League. A much-anticipated features that will be offered soon is live updates during games. This feature allows users to view the 18 selected from both teams, goals and assist, yellow and red cards, and substitutions, all live while the game is being played. This way users can stay on track with the games even if they cannot attend
The OnTrack team have already begun planning the second phase 2 of the application. Mr. Burchall says: "Roger and I talk every day about what we currently have and strategise and plan out how we want to expand on what we have to offer.
"Our goal is to have at least three to four more sports added by summer 2020. We will be looking to reach out to representatives of other sporting bodies to discuss our plans for partnerships. We think of it as ultimately being a comprehensive, sports super app."
Additionally, they are open to companies looking to partner, through sponsorship or advertising support as they look to build onto what they believe is a beneficial new addition to the Bermuda sporting scene.
For more information contact the OnTrack Team at ontrackbda@gmail.com or Twitter and Instagram @ontrackbda.

Read More About
Category: All, News, Sports, technology