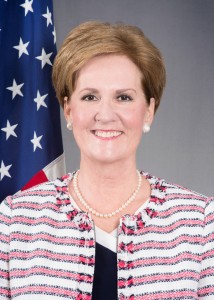 [Column written by U.S. Consul General Constance Dierman]
The International Day for the Elimination of Violence against Women was observed on November 25, and its intent and messaging is being amplified with a worldwide campaign against gender-based violence culminating on Human Rights Day, December 10.
The United Nations' theme for the "16 Days of Activism" is "Orange the World: Generational Equality Stands Against Rape." The color orange symbolizes a brighter future, free of violence.
Gender-based violence is a global challenge in both public and private spaces, such as in the home, schools, and the workplace. Preventing and responding to violence against women and girls requires all of us to take action—governments, individuals, faith leaders, the private sector, and civil society.
Women and girls make up half the world's population, yet far too often their voices and experiences go unheard or unheeded. Approximately 35 percent of women worldwide have experienced either physical and/or sexual intimate partner violence or sexual violence by a non-partner.
Exact numbers of rape and sexual assaults are extremely difficult to confirm due to frequent latitude and impunity for perpetrators, stigma towards survivors in communities, and victims' subsequent silence. The traditional definition of rape includes the lack of consent to sexual activity. It is a very specific physical form of violence against women and girls and is rooted in a complex set of patriarchal beliefs, power, and control that continues to create a social environment in which sexual violence is pervasive and normalized. While the names, times, and contexts may differ across geographic locations, women and girls universally experience rape, sexual violence and abuse.
Such "culture" is perpetuated with the use of misogynistic language, objectification of bodies, and glamorization of violence. Behaviors commonly associated with rape include victim-blaming, sexual objectification, and/or refusing to acknowledge the harm of sexual harassment or assault.
Acts of sexual violence violate the human rights of women and girls, which can result in short-term and/or long-term consequences. It can even influence how women treat their families and engage in their communities. It is extremely important to ensure women and girls are protected by promoting the significance and understanding of consent.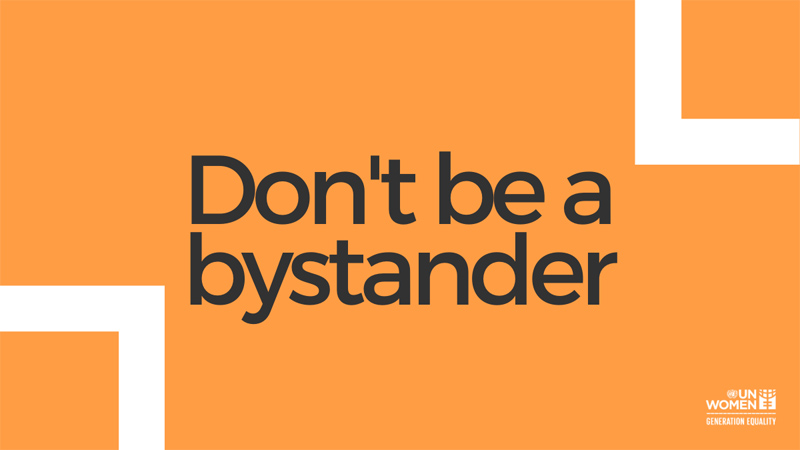 The United States is committed to promoting gender equality and advancing the status of women and girls around the world. It is necessary for social, political, and economic development globally, and it is well established that governments that fail to treat women equally do not allow their societies to reach their potential.
In recent years, the voices of survivors and activists, through campaigns such as #MeToo, #TimesUp, #Niunamenos, #NotOneMore, #BalanceTonPorc, and others, have put the spotlight on the issue of sexual violence and have reached a level that can no longer be silenced or ignored.
Yet, violence against women and girls continue in every country, impacting one in three worldwide. Each member of our global society has an important role to play, and we all must work together across sectors and boundaries to address this violence. Join this campaign and promote the physical safety, economic security, and dignity of women and girls – and Orange the World.
- Constance Dierman

20 Most Recent Opinion Columns

Opinion columns reflect the views of the writer, and not those of Bernews Ltd. To submit an Opinion Column/Letter to the Editor, please email info@bernews.com. Bernews welcomes submissions, and while there are no length restrictions, all columns must be signed by the writer's real name.
-
Read More About