[Updated] "A true man for all seasons, and a firm but fair Speaker of the House," said Premier David Burt today after learning of the passing of former Speaker Mr. Stanley Lowe.
Mr. Lowe served as a Member of Parliament from 1968 until his retirement in 2012, having served as Speaker from 1998.
The Premier said, "As a member of the 'Class of 68', Mr. Lowe formed part of the anchor of Bermuda's modern political history and served the people of his beloved Southampton East for 44 years.
"When he ascended to the Speaker's chair in 1998, his elevation complimented the change ushered in by that historic election. As the first black Speaker of the House of Assembly, Stanley Lowe presided with humor, wit and impartiality.
"Whether in the robe of his high office or in the latest carnival costume jumping with the band on Front Street, Bermuda will fondly remember a true man for all seasons.
"On behalf of the Government and people of Bermuda I offer my sincere condolences to his family as they mourn his loss but rejoice in a life of service to his country."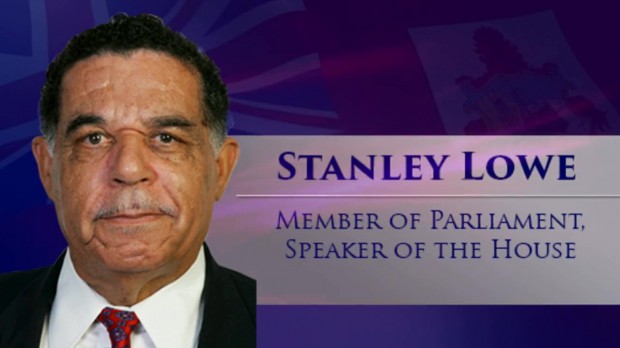 Update: The PLP said, "The Progressive Labour Party joins with the people of Bermuda in mourning the passing of a political icon; Stanley Lowe who was first elected to Parliament in 1968 as the PLP Member of Parliament for Southampton East.
"Educated at Heron Bay School he then went on to earn his degree from Wilberforce University in Ohio, USA. When Mr. Lowe became an elected official, he pledged to serve the underserved and disenfranchised of Bermuda. As a Bermudian born and bred in Southampton he brought the wishes, hopes and desires of his community into the national spotlight. Stanley Lowe's endless representations and comments during debate in the House of Assembly assured constituents of Southampton East their voices would be heard.
"Mr. Lowe was a member of many organisations. Most notably, he was an instrumental member of the Southampton Rangers Sports Club and is fondly remembered as contributing to the club's growth. Through his contributions as a member and as a Club trustee, the club is now seen as a pivotal component of social and civic life of the Southampton community.
"As a Member of the Legislature, he would spend many years as the Party Whip, mastering the operations of the Parliamentary process. This would lead him to be elected Deputy Speaker of the Bermuda House of Assembly in November 1995, with the support of both sides of the House. He was not only known for his in-depth knowledge of the process, rules and procedure but also remembered for how he would carry out his duties in a fair and orderly manner.
"Upon the PLP's historic victory in November 1998, Mr. Lowe became Bermuda's first Black Speaker of the House of Assembly, a role Mr Lowe had prepared himself for. He served in this position with distinction before retiring from frontline politics in 2012.
PLP Leader and Premier David Burt says," I am deeply saddened to learn of the passing of a man who gave much of his life to the service of his country. He was one of several PLP MPs who were elected in 1968 who spent 30 years in the political wilderness of Opposition before the PLP attained their first electoral victory in 1998. Those who have served in opposition know the sacrifice, struggle and discouraging nature of that constitutional role and so to have served for over 30 years as a voice of the unheard is truly noteworthy."
Premier Burt added, "The Party extends its deepest condolences to the family of Speaker Lowe and thank them for allowing him to share his wisdom, compassion and vision of a better, fairer Bermuda with all of us."
Update: OBA Leader Craig Cannonier said, "It is with huge sadness that I learned of Stanley Lowe's death and I extend my deepest sympathies to his family on behalf of myself and the One Bermuda Alliance.
"As Bermuda's first black Speaker, he holds a special place in the Island's history. He was much respected and admired as a person as well as a trailblazing politician.
"He served this country very well, he served his constituents very well. He was an inspiration to many and he will be sorely missed."
Update: Former Premier Dr Ewart Brown said, "Stanley Lowe walked quietly but carried a big stick. When the PLP won the General Election in 1998, most of us in the Caucus assumed the obvious—that Stanley Lowe would be our Speaker. He seemed a natural fit to receive the honour of becoming Bermuda's first Black Speaker of the House of Assembly.
"His quiet demeanor was what we all saw at first glance but beneath that calm and steady surface was a man who accomplished the elusive combination of neutrality and political savvy.
"He was firm and fair, sensitive and sensible, reserved and respected. History will record that Stanley Lowe was a pacesetter and a standard bearer for all who followed him. Wanda and I send our warmest condolences to the family."
Read More About