The police have now confirmed that a 24-year-old man was injured in a shooting in St. Georges last night, and forensic evidence indicates that a firearm was also discharged in the area of King and Union Streets last night.
24-Year-Old Man Shot In St. Georges
A police spokesperson said, "At around 9:40 pm on Saturday 13th June, police received reports of gunshots in the area of the abandoned church in St. Georges.
"A subsequent caller reported that a male had been shot and was being transported to King Edward VII Memorial Hospital via a private car.
"The shooting was confirmed with evidence recovered from the scene and positive lines of enquirers are being pursued by detectives.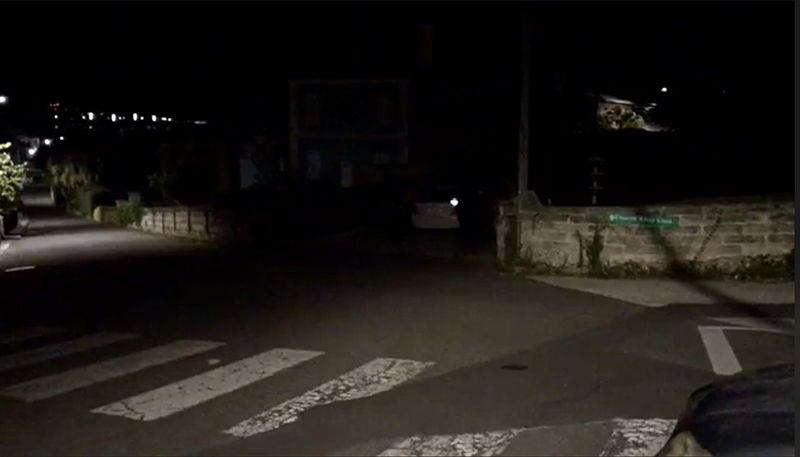 "Officers from the Criminal Investigations Unit visited the hospital and spoke with the victim, a 24-year-old male, who suffered multiple gunshot wounds.
"He underwent surgery for his injuries which were not considered to be life threatening and has since been transferred to a general ward.
"Governor's Alley was cordoned off until shortly before 12:00 midnight as the scene was processed by the Forensic Science Unit.
"There were patrols of the area throughout the night and officers from the Serious Crime Division will return to the scene today to continue their investigations.
"Anyone with information on this incident is asked to contact Detective Sergeant Jason Smith, of the Serious Crime Unit, on 247-1128.
"Alternatively, persons wishing to provide information anonymously, may do so by calling the independent and confidential Crime Stoppers number, 800-8477."
Firearm Discharged On Another Incident
A police spokesperson said, "At around 11:00 p.m. on Saturday 13th June, police received several reports of gunshots in the Middle Town area of Pembroke.
"There was no evidence found to confirm a firearm had been discharged and officers will return to the location this morning to continue their enquiries.
"However, a crime scene has now been established at the corner of King and Union Streets, following the discovery of forensic evidence that a firearm was discharged at that location."
Read More About