Students from the Berkeley Institute Virtual Enterprise International [VEI] business course recently competed against VEI teams around the globe, earning "top accolades."
A spokesperson said, "Students from the Berkeley Institute Virtual Enterprise International business course competed against the top VEI teams around the globe in the 2019-2020 program this year and won top accolades.
"VEI provides a real-life simulation of the business world for students interested in starting and operating a business. The in-school based program creates a business world environment in the classroom where students are the decision-makers in creating a viable business from start-up through operation.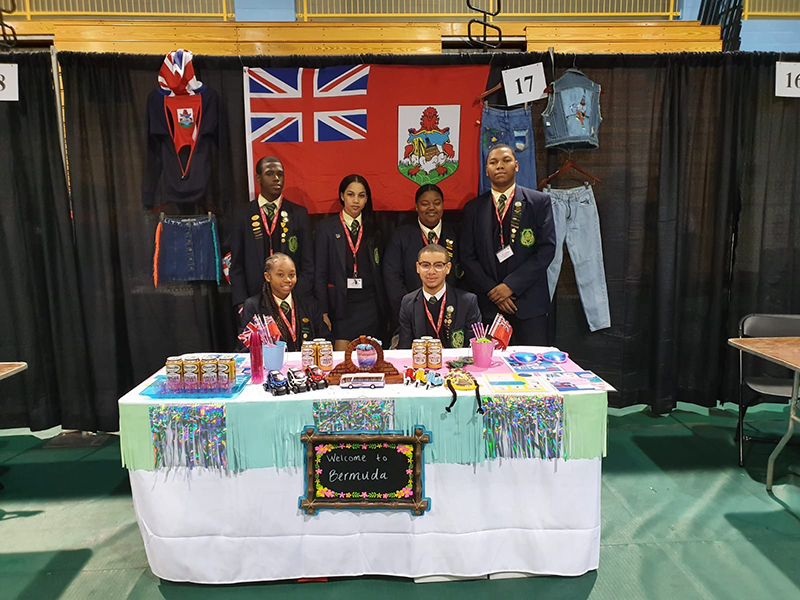 "During the school year, student teams competed and participated in the Global Business Challenge, Booth Competition, Elevator Pitch, Company Branding Competition and Video Commercial Competition. The overseas component also included a tradeshow in Long Island New York which the VEI students had a booth that displayed their virtual business Leisure in The Triangle [LiTT], which was centered on Bermuda inspired scents and merchandise with the environment in mind.
"With the help of Berkeley Institute teacher, Ms. Dawn Nichols-Marshall, they have spent the past few months replicating all the functions of a real business – from product development, production and distribution to marketing, sales, human resources, accounting/ finance and web design."
Berkeley student Andreaz Glasgow, the Chief Executive Officer of the virtual business venture, said, "Experiential-based learning is a growing trend in global education. That's why The Berkeley Institute was at the forefront of implementing the VEI program in 2016. The curriculum is aimed at giving students the most authentic experience possible in both working and running a business.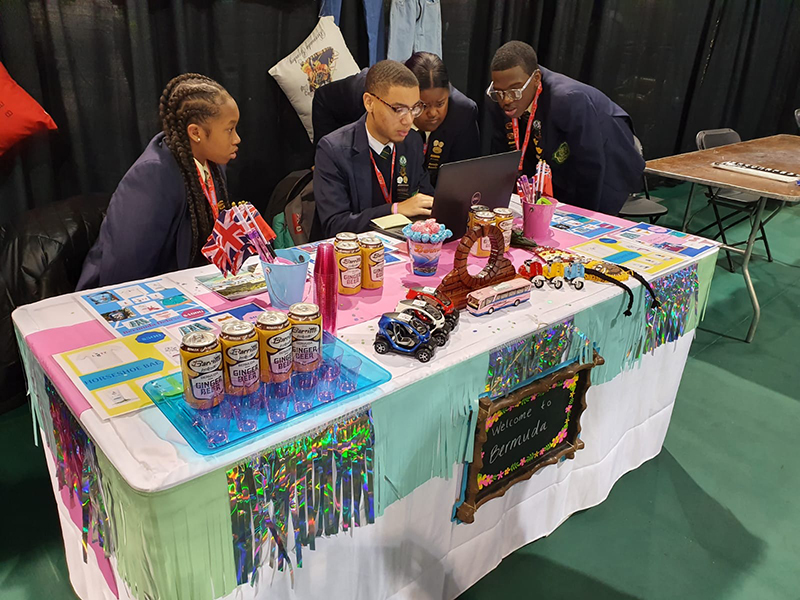 "Our team has accomplished so much since the start of the class in September and they continued to push forward despite the interruptions due to COVID-19," Andreaz continued. "On behalf of my colleagues, teacher and principal, we would like to thank our community partners for continuing to support our endeavors."
The spokesperson said, "The program is funded through in-school and community based fundraisers, corporate sponsorship and private and community donors for their educational endeavors both locally and overseas.
"The Berkeley VEI Program would like thank all our mentors from Bacard and BEDC who contributed their time, talents, and effort to supporting or VEI student professionals.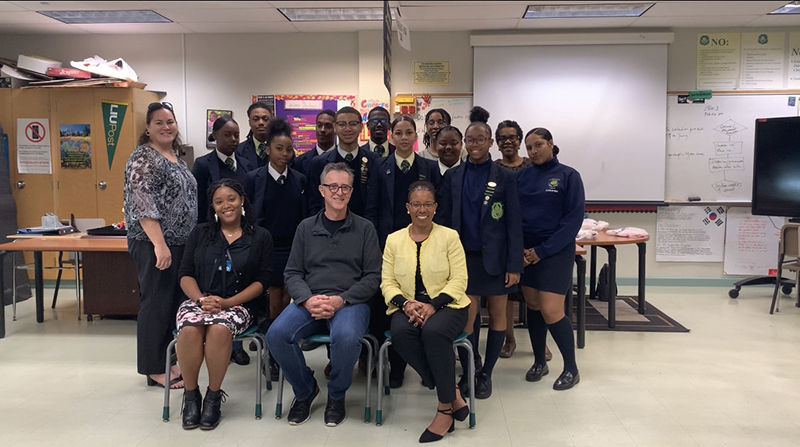 "In addition we extend or gratitude to our sponsors, community partners and members of the public for all their generosity, enthusiasm and heartfelt support of all the sixteen Berkeley students enrolled in the VEI Program this year."
Andreaz Glasgow said, "The communities commitment helped the students with funding, food and merchandise to help make this year's VEI Program and trade show in New York a success. I am so elated to be part of a community and school that invests so much into the lives of the Berkeley Institute students. It is also encouraging to know that our local community supports our future business leaders in so many different ways."
The spokesperson said, "2020 sponsors and community partners are BEDC, Supermart, Berkeley PTSA, Bacardi, BEDC, Butterfield and Vallis, ABIC, Music Box, Bermuda Tourism Authority, Baritts, Berkeley Students and Faculty, Alexanders Barristers and Attorney's, Vault, and the wider community."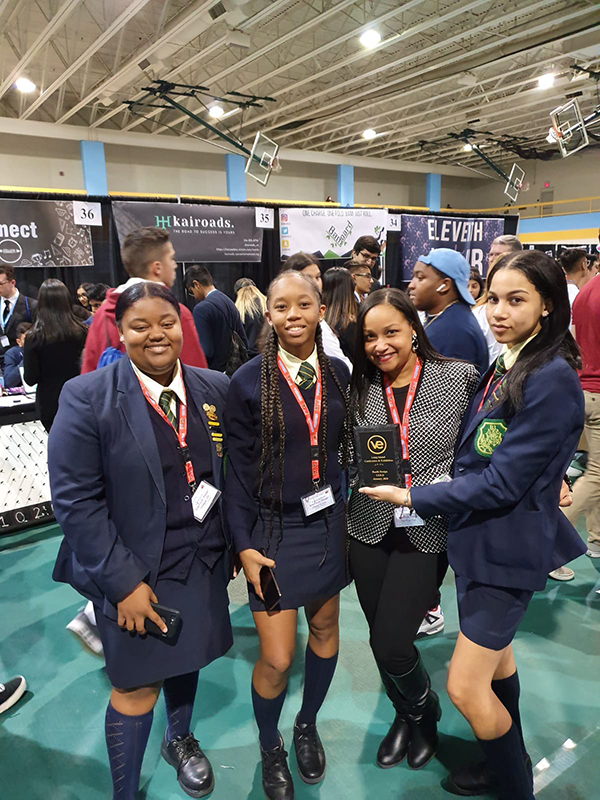 Dawn Nichols Marshall, VEI Facilitator at Berkeley Institute, said, "I would also like to take this opportunity to extend a special thank you to the business professionals who offered their guidance and knowledge, as well as Deputy Principal Mr. Quincy Paynter and Mrs. Patrina O'Connor-Paynter for accompanying the students abroad in January."
The spokesperson said, "The Berkeley VEI Program appreciates donations of any size and we are affiliated with our schools Bermuda registered charity number 111. If you are interested in donating to the VEI Program at the Berkeley Institute, please see email our VEI Facilitator Ms. Dawn Nichols Marshall at dnicholsmarshall@berkeley.bm. Thank you for your support!"

Read More About