News that Dr Chris Fosker has been awarded a prestigious fellowship by the Royal College of Physicians in Britain, the Elliot Trust Education Awards recipients were named as Robert Thomas, Iziah Tucker, Krishun Douglas-Henry, KaRi Richards, Natisha Simmons, Antoine Richards, and Milaun Perrott, and the Devonshire Parish Council awarded scholarships to Jarred Douglas, Krishun Douglas-Henry, Bethany Shaw, and Gloria Simmons were all some of the positive news stories from the past week.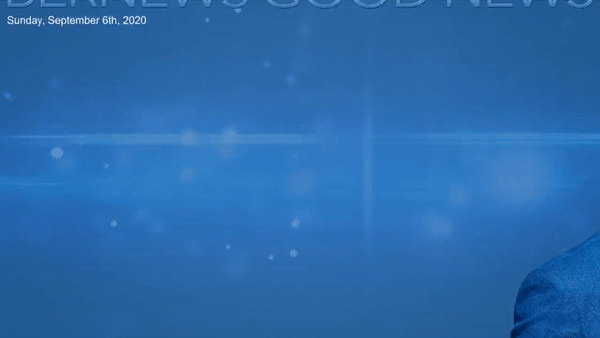 In further good news, Covid-19 health worker profiles featured Jennifer Wilson, Erinn Smith, Dy-Juan DeRoza and Brittany Darko, and MarketPlace launched an 'Entrepreneur Spotlight' to highlight producers of locally made or grown products in their stores, spotlighting Honest Greens and the Bermuda Glass Company in the first week.
In additional good news, Macai Simmons and Phillip Thomas were named Cricket Players of the Week, Kiwon Waldron won the ITPA Stakes Aged Trot race in Indiana, Robert Edwards was one of 24 Saint Augustine's University student-athletes who earned an Academic Achievement Award, an article by Lakshmi Magon was published in the Japanese edition of Newsweek, and the Hamilton Princess' newest coffee shop – The Duchess Café & Gelateria – has reopened after its temporary closure due to the pandemic.
We also posted various community photo galleries, including coverage of the First Division playoffs, Premier Division action, National Gold Point Archery action, and the Bermuda Open singles/doubles snooker final.
In an effort to highlight some of positive news happening in our community, we supplement our standard morning and evening email newsletters with a special Sunday "Good News" email newsletter edition, and also produce a highlight video and article which strictly focuses on the positive news about Bermuda and Bermudians from the past week. You can sign up to have the free newsletter delivered via email here, and/or access the links below.
In addition, for those who like positive news, please feel free to visit our sister site ForeverBermuda.com, which seeks to showcase uplifting Bermuda news and visitor related services, or BermudaCovers.com, which offers an array of free Facebook and social media cover images, graphic designs and videos to assist you in showing off your Bermudian pride on social media!
Links to some of the 'good news' from the past week are below:

Read More About