News that a motorcade was held to celebrate the International Day of People with Disabilities, Hamilton Princess unveiled its holiday centerpiece, Third Point Re donated $325,000 to non-profits, and Amber Farrington was called to the Bermuda Bar were all some of the positive news stories from the past week.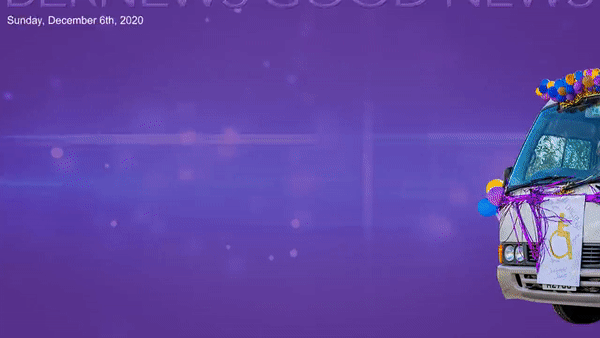 In additional good news, Nahki Wells scored against his former club to help Bristol City win, a new fine dining restaurant will open at the Newstead Hotel, the BZS Junior Volunteer Programme continues, and the 2020 Global Entrepreneurship Week was deemed a success.
Other good news stories included a Warwick Academy school cookbook honouring three teachers, $200,000 in repairs being made to Salvation Army buildings, One Communications upgrading its data plans, Leah Dean releasing her first book, Minister Jason Hayward donating to Western Stars, and the Rugby Unstoppables featuring Bermuda.
We also posted various community photo galleries, including coverage of Hamilton Princess' gingerbread moongate, the motorcade to celebrate IDPD, the Queen's Certificates and Badges being presented, the Berkeley Institute prize-giving ceremony, Vanessa James and Akim Aliu in Battle of the Blades, the Top 10 Bernews 'Photos of the Day' for November, swimming, football, and the angelfish artwork at Government House.
In an effort to highlight some of positive news happening in our community, we supplement our standard morning and evening email newsletters with a special Sunday "Good News" email newsletter edition, and also produce a highlight video and article which strictly focuses on the positive news about Bermuda and Bermudians from the past week. You can sign up to have the free newsletter delivered via email here, and/or access the links below.
In addition, for those who like positive news, please feel free to visit our sister site ForeverBermuda.com, which seeks to showcase uplifting Bermuda news and visitor related services, or BermudaCovers.com, which offers an array of free Facebook and social media cover images, graphic designs and videos to assist you in showing off your Bermudian pride on social media!
Links to some of the 'good news' from the past week are below:

Read More About