"Bermuda Pride has made significant strides in representing the rights of the LGBTQ+ community, and I acknowledge the leaders in this community for displaying their bold and unwavering commitment," Minister of Social Development and Seniors Tinee Furbert said.
In issuing a statement "recognising the celebrations of Bermuda Pride, where there are celebrations of freedoms to be accepted for who you are," the Minister said, "The Bermuda Pride organisation has provided education, advocacy, and leadership in support of LGBTQ+ community in Bermuda."
"Bermuda Pride, your efforts to protect and provide opportunities for members of the LGTBQ+ community to share their stories, experiences, and resources is a great example of humanitarianism."
"Just as the Bermuda Pride theme states, 'A Deeper Love' empowers us to have greater respect for our fellow people and the right to live peaceably."
Minister Furbert concluded, "The Government remains committed to protecting the residents of Bermuda, and this year, the Ministry of Labour has established through law the further protection and policies against Bullying and Sexual Harassment in the workplace, which came into force on June 1, 2021. This will further serve to support the Human Rights Act 1981 which is Bermuda's anti-discrimination legislation."
The Bermuda Pride organisation will be hosting an event tomorrow, which you will be able to watch on Bernews.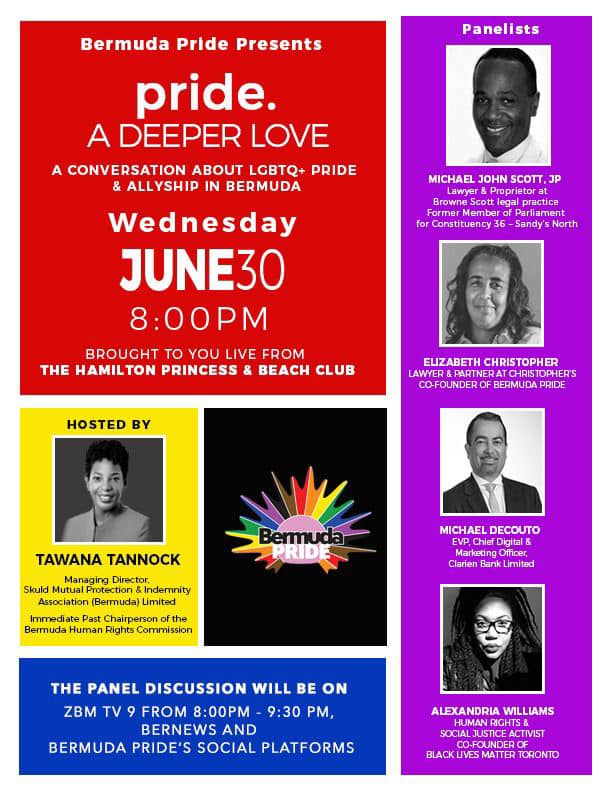 Read More About