News that Hamilton Princess promoted Shawn Lekki to the Director of Food & Beverage, Dara Alizadeh made his Olympic debut, Tiara DeRosa was nominated for the 2021 NCAA Woman of the Year award, and Mosaic Insurance welcomed McKenzie Kohl Tuckett as an intern were all some of the positive news stories from the past week.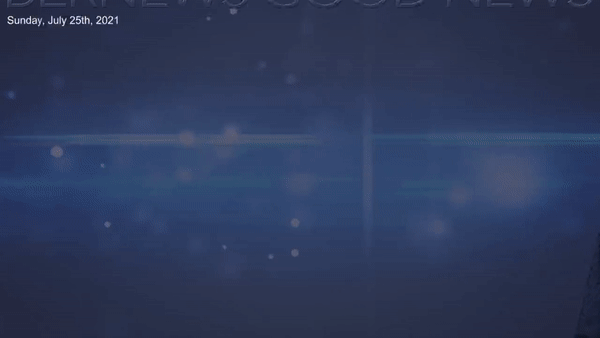 In additional good news, the BPS and BFRS received gift cards from the Frontline Foundation, Bermuda College student Kace Wales joined ABIR as an intern, the HAB presented scholarships to Gabriella Medeiros, G'Zai Dyer, and Marley Todd, and Leahnae Morton-Richardson was awarded the 2021 EY Bermuda Gil Tucker scholarship
Other good news stories included the Bermuda Hospitals Board Primary Stroke Centre offering trans-oceanic telestroke service, Malachi Jones and Torleair Caines being named Cricket Players of the Week, Conyers receiving high rankings in Chambers, Marcus Scotland leading London Schools to victory, Kole Hall scoring twice in a Radcliffe victory, and Dale Eve appearing in the "Top 10 Caribbean Goalkeepers."
We also posted various community photo galleries, including coverage of Bermuda appearing at the Olympic Opening Ceremony, Harbour Nights being held, a Masterworks art exhibition, and more.
In an effort to highlight some of positive news happening in our community, we supplement our standard morning and evening email newsletters with a special Sunday "Good News" email newsletter edition, and also produce a highlight video and article which strictly focuses on the positive news about Bermuda and Bermudians from the past week. You can sign up to have the free newsletter delivered via email here, and/or access the links below.
For more positive coverage, you can also visit other websites in the Bernews Network; ForeverBermuda.com showcases uplifting Bermuda news and the tourism genre, BermudaCovers.com offers free Bermuda themed Facebook covers and phone wallpapers; and you can view over 200 'Good News' summary videos spanning back to 2017 here on Bernews.TV.
Links to some of the 'good news' from the past week are below:

Read More About