News that the Bank of Butterfield awarded $25,000 scholarships to Tierrai Tull and Isaiah Wales, Flora Duffy won another World Championship title; Cameron Jeffers, Kalshae Matthews and Amalia Pontes were awarded Paget Parish scholarships, and Nazari Woods, Hayden Dill, Kauai Evans, Taznae Fubler, Eijaz Shakir, T'Syi Showers and Dimitrius Richardson earned PHC Foundation scholarships were all some of the positive news stories from the past week.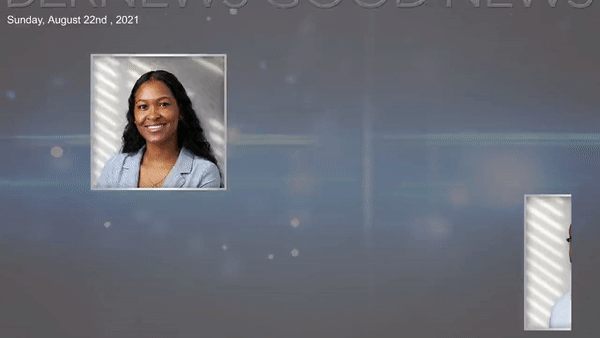 In additional good news, Natasha Trott, Amaury Majors, Clinton Hayward and Stefan Maybury were selected as officials in the CFU Challenge Series, and PwC Bermuda announced the recipients of its annual scholarship awards, with Tamia Place receiving the Peter Mitchell Scholarship and Nadir Young receiving the PwC ABIC Award Scholarship.
In more good news, Daniel Augustus won a Moonlight Golf Tour round in Florida, Bermudian goalkeeper Nathan Trott was featured In Ligue 2 top stops, the Elliot Trust education awards were presented, Bermuda cyclists won four medals in the Dominican Republic, and Terrance Armstrong won in his age group at the Sheehan Classic.
In an effort to highlight some of positive news happening in our community, we supplement our standard morning and evening email newsletters with a special Sunday "Good News" email newsletter edition, and also produce a highlight video and article which strictly focuses on the positive news about Bermuda and Bermudians from the past week. You can sign up to have the free newsletter delivered via email here, and/or access the links below.
For more positive coverage, you can also visit other websites in the Bernews Network; ForeverBermuda.com showcases uplifting Bermuda news and the tourism genre, BermudaCovers.com offers free Bermuda themed Facebook covers and phone wallpapers; and you can view over 200 'Good News' summary videos spanning back to 2017 here on Bernews.TV.
Links to some of the 'good news' from the past week are below:

Read More About