[Written by Stephen Wright]
Caitlin Conyers was left heartbroken when she had to withdraw from the UCI Road World Championships in Belgium in September after testing positive for Covid-19.
Rather than dwell on her crushing blow, Conyers got back on the bike, quite literally, quenching her competitive juices by competing in races and workouts while quarantining in her bedroom via the Zwift app, the market leader in cycling's virtual 'world'.
After two months of lung-busting, leg-burning rides as part of the Zwift Academy Road Programme, the Bermudian is now on the verge of winning her first professional contract.
She beat out thousands of hopefuls to reach the Zwift Academy final in Mallorca, Spain, where she will compete against four other riders – Imogen Alton and Rachel Wales, of Australia, and Maud Oudeman and Willemijn Prins, of the Netherlands – for a spot with the Canyon Sram Team, a pro women's outfit that competes in elite road racing events.
"It's funny because my second thought after being destroyed [by the Covid-19 positive test] was, 'Oh well, at least I can do the Zwift Academy Road Programme," Conyers said.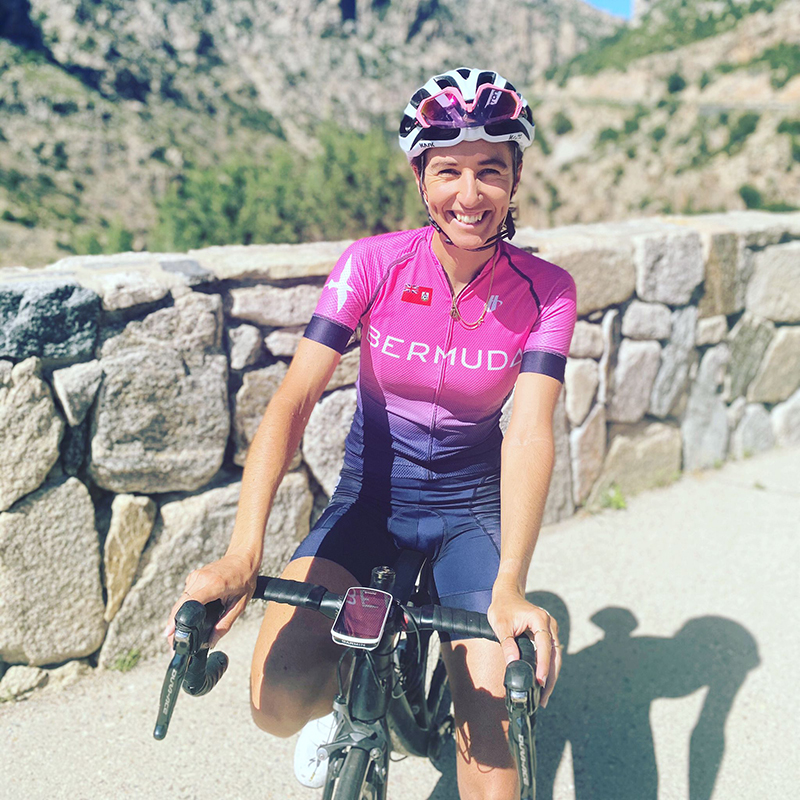 "I've always viewed the Zwift Academy [Road Programme] as a possible route into professional cycling. It's made up of six workouts and four group rides; I've done it every year since 2018. They don't disclose what data they use to determine the finalists so when I got the e-mail to say I'd made the final, I was shocked.
"There's no way I'd have got this opportunity if I'd gone to the World Championships. It sounds cliché, but it feels like it was meant to be.
"In retrospect, I'd choose this opportunity to go the Zwift Academy finals over the World Championships, any day. It seems quite unreal."
The women's finalists will join five male riders, who will be vying for a pro deal with the Alpecin-Fenix team, at a five-day camp, starting on November 15.
There they will look to impress their respective team coaches in a series of gruelling tests, culminating in the Zwift Academy Road Finals.
All of the action will be filmed and screened by the Global Cycling Network. The winners will be announced on December 17.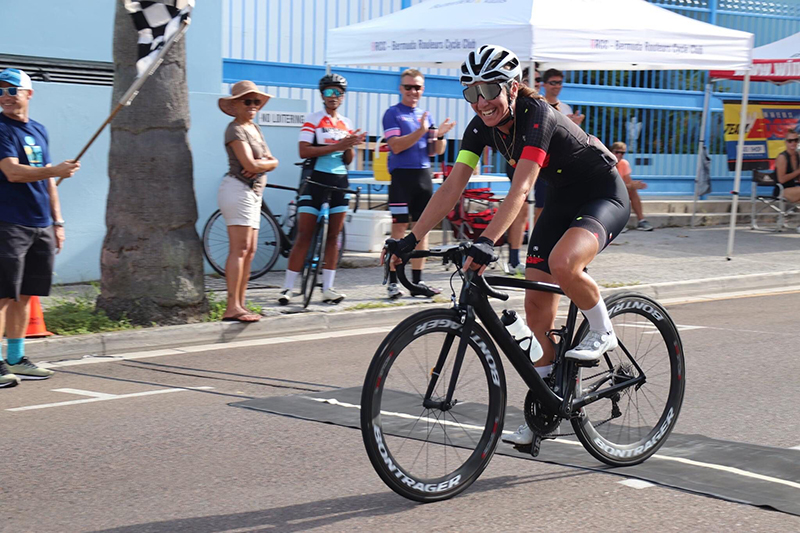 With one eye on her long-term goal of qualifying for the Olympic Games in Paris in 2024, Conyers knows that securing a pro contract will help make that dream a reality.
"If I did win the final, I would move to Girona, Spain, where the team is based," Conyers said.
"Looking towards the Olympics, being part of a World Tour team would give me a huge advantage because I would have access to UCI races and UCI points, which is how you get to the Olympics.
"I'm in a win-win situation because my fallback is going to ride for the Lux Development Team in California, who have taken me on for next year. I guest rode for them in August at the Joe Martin Stage Race in Arkansas."
The 31-year-old has enjoyed a meteoric rise since "rocking up" to local cycling events four ago and not even having the appropriate racing attire.
She dominated her first full season, winning the Presidents Cup, the Bermuda National Road Race Championships, the BBA Time-Trial National Championships and the Butterfield Bermuda Grand Prix.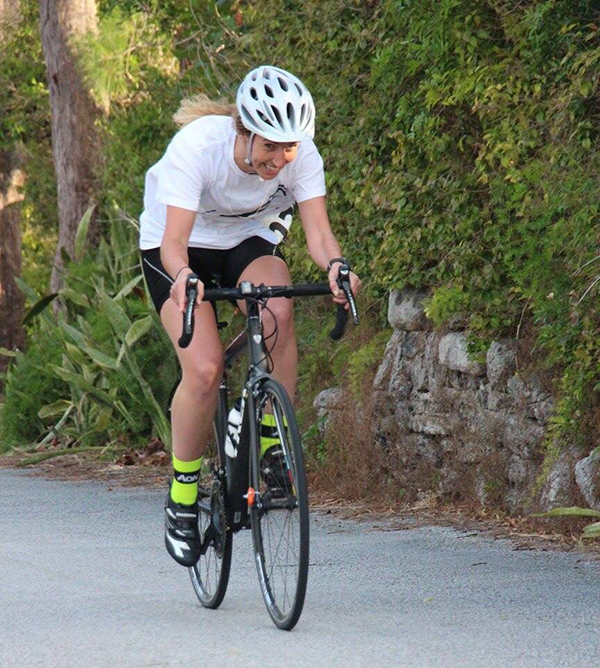 Not satisfied with being a big fish in a small pond, Conyers made a seamless transition to the international stage, winning a silver medal in the road race and bronze in the time-trial at the Elite Caribbean Championships in Santa Domingo, Dominican Republic, in 2018.
Her performances in the Caribbean qualified the island for the Pan American Games in Lima, Peru, in 2019, where Conyers emerged as the surprise success story, finishing seventh in the time-trial and tenth in the road race.
Although her upward trajectory was temporarily stalled by the Covid-19 pandemic, which brought sport to a grinding halt worldwide, Conyers continued to shine at the combined Pan American and Caribbean Cycling Championships in Santa Domingo in August. She stormed to gold in the Elite Women's time-trial and claimed bronze in the road race.
"Everything seems to have snowballed to this point," Conyers added. "I look back on the last four years, and I still have photos from my first few races when I was wearing a T-shirt and a triathlon helmet with a number on the front!
"I'm just as surprised as anybody that I've made it this far. I've had a lot of support from the cycling community here. It's made a world of difference."

Read More About