On Thursday [Nov 18], guest speaker Danny R. M. Simmons will outline his plans to revitalise the Botanical Gardens and "restore it to its former, glorious state."
A BEST spokesperson said, "Saved in 2006 from the new hospital development, today Bermuda's Botanical Gardens has sadly fallen into a state of neglect. Although the Bermuda Botanical Gardens boasts a wide range of nationally and internationally significant values, pressing management issues, operational needs and prolonged neglect have crippled the effectiveness of any management plan. Strategic interim measures need to be urgently put in place.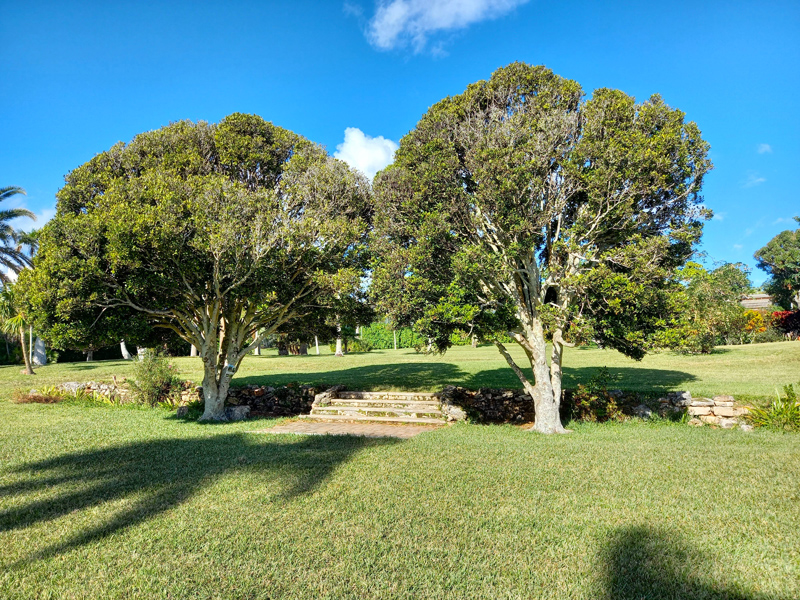 "On Thursday, November 18th, guest speaker, Bermudian Danny R. M. Simmons, M.L.A., A.S.L.A., M.C.H.T.A., M.C.I., will outline his plans to revitalise the Gardens and restore it to its former, glorious state.
"His presentation will highlight critical pre-planning activities that have been undertaken to date, as well as nine strategic initiatives necessary to reverse the risk of further loss to the Garden's value and an improvement of the effectiveness of an updated Botanical Gardens Management Plan.
"Danny is a public-sector Landscape Architect working and residing in his native island of Bermuda. He has over 25 years of landscape architectural experience in the Ministries of Works & Engineering, Public Works and the Office of Project Management & Procurement.
"He gained varied work experience while seconded with the Forward Planning Section of the Department of Planning, the Central Policy Unit of the Cabinet Office, the Economic Empowerment Zones Agency, the Department of Parks and the Policy & Legislative Workgroup of the Department of Human Resources.
"He has participated in strategic cross-disciplinary working groups with the Government Boards Review Team, the Commonwealth Caribbean Development Evaluation Network, the Bermuda Economic Empowerment Zones Agency, the Department of Human Resource's Policy & Legislative Workgroup and the Ministry of Health.
"Danny cares passionately about the quality of public spaces and streets for people as well as for nature. His professional interests include repair of damaged landscapes; urban place-making, planning & design; cultural landscape revitalization as well as therapeutic horticulture through edible landscapes."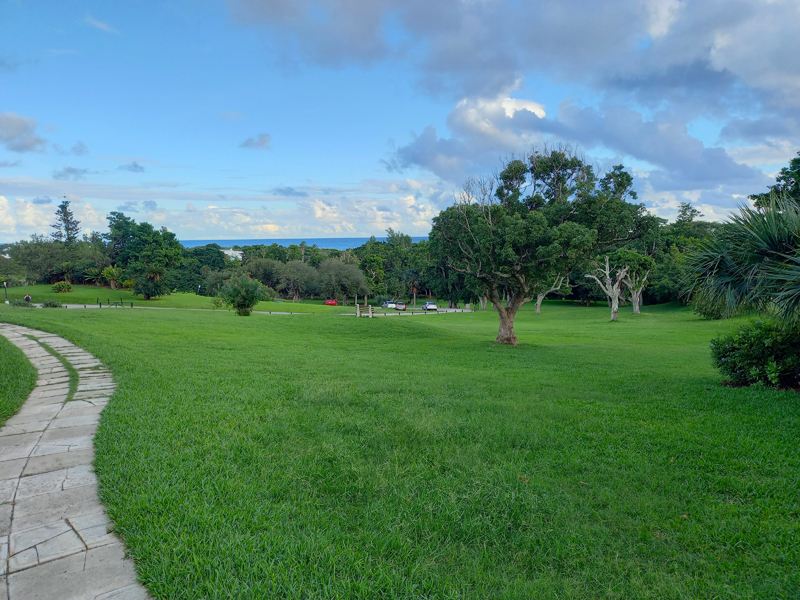 Jennifer Flood, BEST Executive Officer, said "Bermuda is a uniquely situated group of islands in the Atlantic Ocean. The climate allowed settlers and inhabitants to grow a wide range of food plants and ornamentals. Originally set up as an Agricultural Station to discover which plants and animals would thrive here, many changes over the years and the major addition of the Camden property, saw the Garden become a beautiful, well-kept treasure trove of individual plants/trees, important collections, the Kitchen and Economic Gardens.
"Not only beloved by the local population it was a major attraction to tourists seeing 10's of thousands of visitors throughout the year. Sadly, despite being promoted as a 'must see' in Government literature, the value of the Garden has not been truly appreciated by these same policy makers, leading to defunding and staffing shortages. It is not too late. Mr. Simmons presentation 'A Call to Action' examines the problems and possibilities in revitalizing and restoring this vital community and international resource."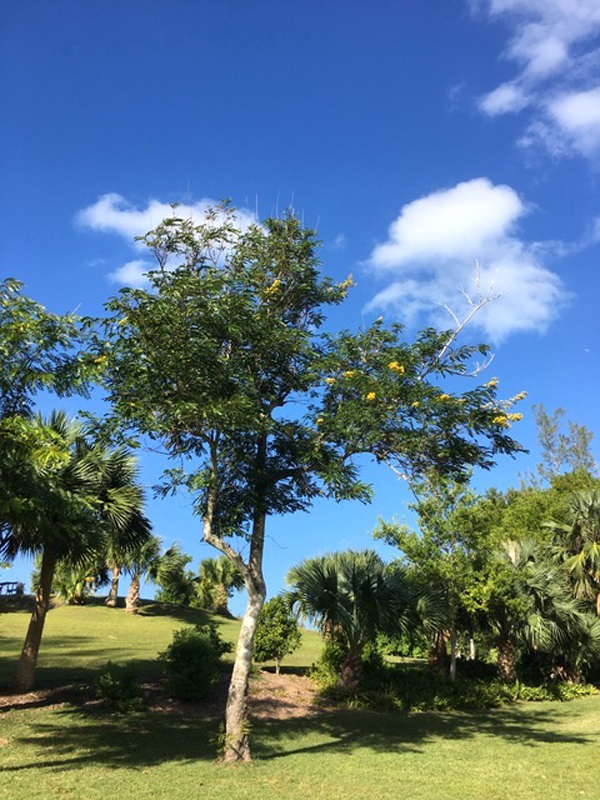 Amy Harvey, the Earth and Environmental Science lecturer at the Bermuda College added. 'Public outdoor spaces have become critically important to our community especially in Covid times as it is one of the safest places to connect with loved ones that may not be in your home. In addition, it is extremely valuable for healthy outdoor time for both physical and mental well-being.
"The Bermuda Botanical Gardens and its protection should be a high priority for our country to ensure that all sectors of our community have access to open space. It is also part of the cultural fabric of our island not only with the species that it holds telling tales of our history but also the use of this space for important community events that connect us as a people.'
"Maintaining and managing the Bermuda Botanical Gardens for the lasting benefit of all residents and tourists alike is vital. It's 36 acres of rolling lawns and formal gardens is also home to the 18th century Camden House and The Masterworks Museum. It is the perfect spot for family picnics and walks in nature. We must restore it and then preserve for all to enjoy.
"Please join us for this free presentation on Thursday, November 18, from 1pm to 2pm. No registration is required. Simply join us on the day via Facebook.com/TheBermudaCollege or on Bermuda College's YouTube page."

Read More About
Category: All, Environment