[Written by Dr Lunette Castillo]
This year National Nurse Practitioner [NP] week is observed November 7th- 13th. The NP week theme is "NPs: Going the Extra Mile". This special week offers opportunities to bring recognition to the NP role and to increase awareness of the excellent care they provide. According to American Academy of Nurse Practitioners [AANP], "National Nurse Practitioner Week is held annually to celebrate these exceptional health care providers and to remind lawmakers of the importance of removing outdated barriers to practice so that NPs will be allowed to practice to the full extent of their experience and education."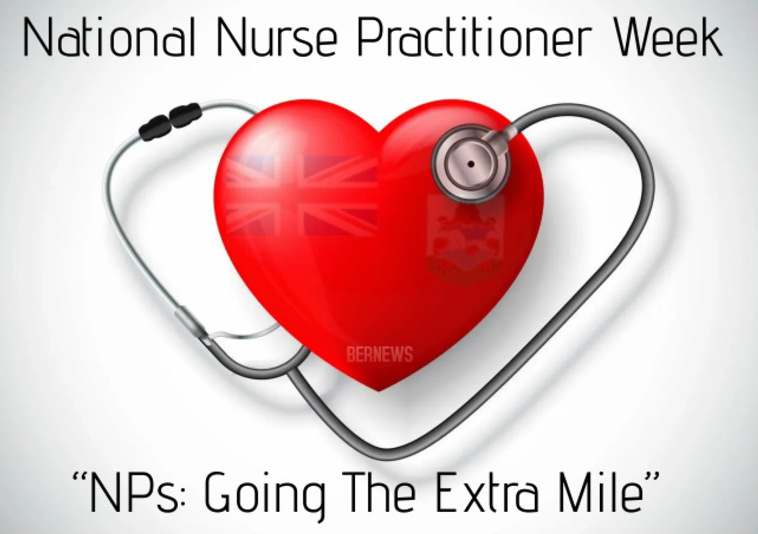 For those who are not aware, a NP is a registered nurse who has an advanced graduate-level degree with additional clinical training and who is board certified in a specific area of health care. NPs provide a wide range of health care services such as physical examinations, diagnosing, ordering tests, treating acute and chronic illnesses, prescribing medication, psychological counseling and health education. While the role of a NP is new to Bermuda, NPs have been practicing in the United States for over 50 years and are responsible for over 1 billion patient visits annually.
Although the majority of NPs tend to work in the primary care setting with underserved populations, NPs can be found in almost all facets of the health care system. There are several NPs currently registered with the Bermuda Nursing & Midwifery Council; however, only one NP is currently working within the role as a partner in health care with King Edward Memorial Hospital through the Patient Centered Medical Home [PCMH]. At this time there are no NPs practicing in the role as a partner in health through The Department of Health however there is one working privately in the community through Telehealth company TeleCare Bermuda.
Internationally, NPs have been vital in leading many Covid-19 public health initiatives. With their advanced training, NPs have led Covid-19 testing centers, managed Covid-19 intensive care units, spearheaded Covid-19 vaccination programs, developed Covid-19 telehealth initiatives and much more! NPs have been and continue to be essential in bringing the skills necessary to lead large-scale public health programs effectively.
Bermuda is currently facing many health crises, and without a multidisciplinary team-based approach our health care system will not thrive. NPs offer a cost-effective solution to many of the issues that our country is facing. Moreover, with the prevalence of chronic disease on the rise, our population aging, anticipation of recurrent global pandemics, and under-employment increasing, NPs offer a sustainable solution to our evolving health care needs.
Join the BNA in acknowledging all NPs who have gone the extra mile in various capacities that continue to help establish the role as a partner of health care in Bermuda!
- Dr Lunette Castillo, DNP, MSN, FNP-BC; Nurse Practitioner; Bermuda Nurses Association Executive Member; Dr Lunette Castillo can be found at www.TeleCareBermuda.com

Read More About