[Updated] Premier David Burt congratulated Roger Parris on winning the Public Service Excellence Award for October.
Premier Burt tweeted the photo below, saying: "Congrats to Mr. Roger Parris on winning the Public Service Excellence Award for October. Hard to think of a more deserving Public Officer as I have witnessed firsthand how he goes over & beyond to mould young Bermudian lives through the Skills Development Programme.
"The Public Service Excellence Awards recognise the hardworking men & women within the public sector. Public Officers are often underappreciated for their work but they make up the vast majority of dedicated workers who are committed to making Bermuda a better place."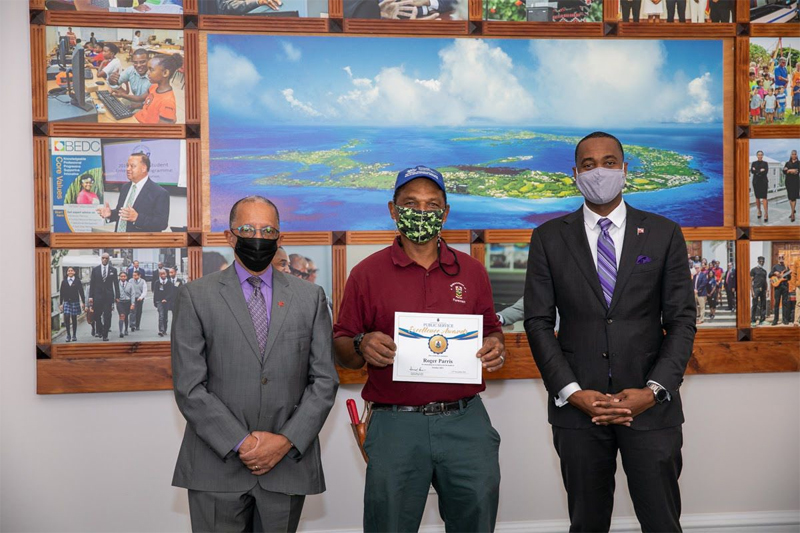 Update Nov 14, 11.17am:  A Government spokesperson said, "Recently, Premier David Burt and Head of the Public Service, Dr. Derrick Binns congratulated Mr. Roger Parris, who is the Public Service Excellence Award (PSEA) winner for October.
"Mr. Parris is a Supervisory Foreman in the Department of Parks. He currently oversees crews at the Botanical Gardens, the Arboretum, Government House and Tulo Valley Nursery.
"He also manages the Skills Development Programme which was developed jointly by the Department of Parks and the Department of Court Services. The Programme also receives generous support from the Garden Club of Bermuda.
"The Skills Development Programme which is a training and development opportunity for Bermuda's young people between the ages of 19 – 25 who are interested in learning about horticulture and the trade of landscaping. Roger has proven to be a great mentor to countless young people through this programme.
"The training course consists of ten modules which include both verbal and hands-on assessments at the end of each module to ensure the participant has learned the material. The goal of the training program is to equip young people with the necessary skills, knowledge and experience to assist in preparing them for employment opportunities in both the public and private sector of Bermuda."
Premier David Burt said, "Mr Parris is fully dedicated to his role as a public officer which serves as a platform for him to be a mentor to Bermuda's youth and impact young lives in a positive manner. He is being recognised this month for his vision and innovation. Mr Parris has found innovative ways to use the Skills Development Programme to address employee shortages and to ensure important landscaping projects in support of community events such as the Botanical Gardens for winter fairs, the Port Royal grounds for the PGA golf event, and the Bermuda Railway Trail for the End-to-End event."
Head of the Public Service, Dr Derrick Binns added, "We are fortunate to have someone as passionate about cultivating Bermuda's youth as Mr. Parris lead the Skills Development Program. Congratulations on your well-deserved success!"
The PSEA is a programme that aims to encourage outstanding achievement, and recognize Public Officers who are demonstrating admirable service delivery. Each month an individual or team will be selected for exemplary public service accomplished in the last 60 days.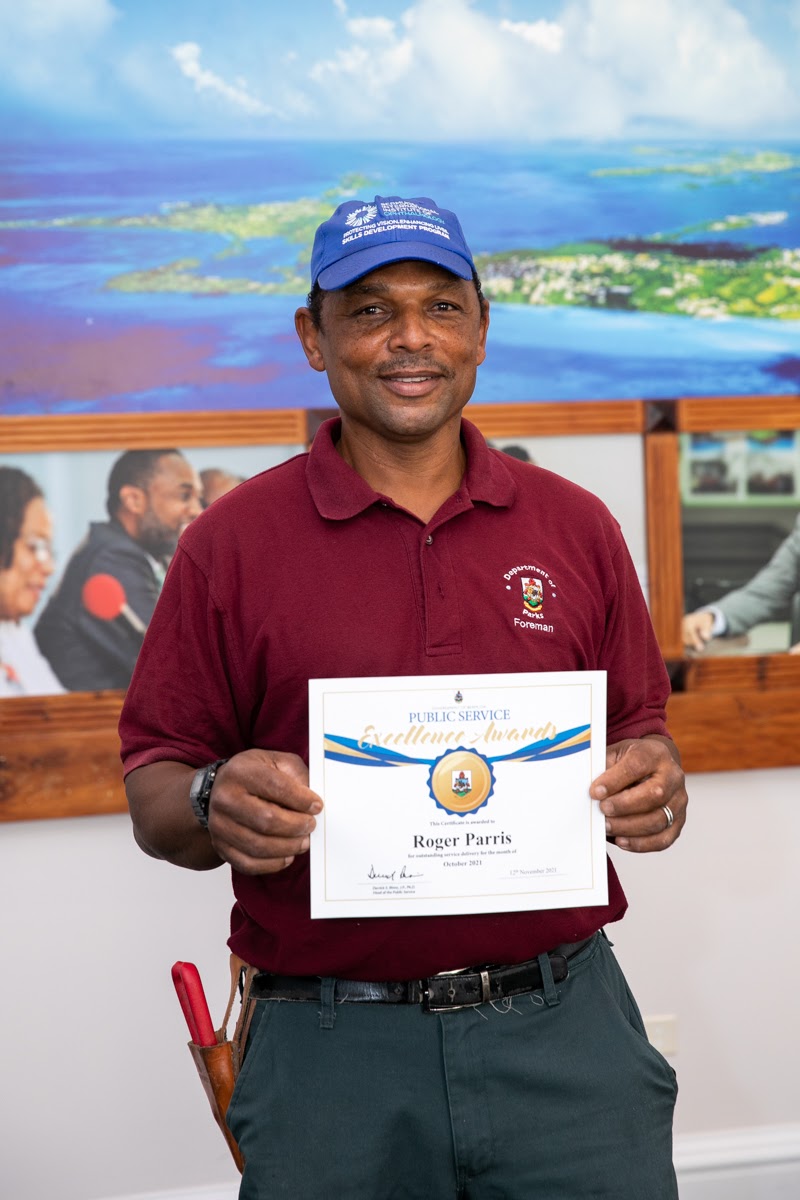 Read More About