On Saturday [Dec 18], Raleigh Alumni Relief Team gave holiday food hampers, hot dinner plates and children's gifts to over 162 community members which included alumni and their family members.
A spokesperson said, "Raleigh Bermuda is grateful to the Montarsolo Family for supporting this initiative in giving to our families and children in need during this holiday. Thank you also to Mrs. Marva Trott who helped to cook all the hot food which were served to all families."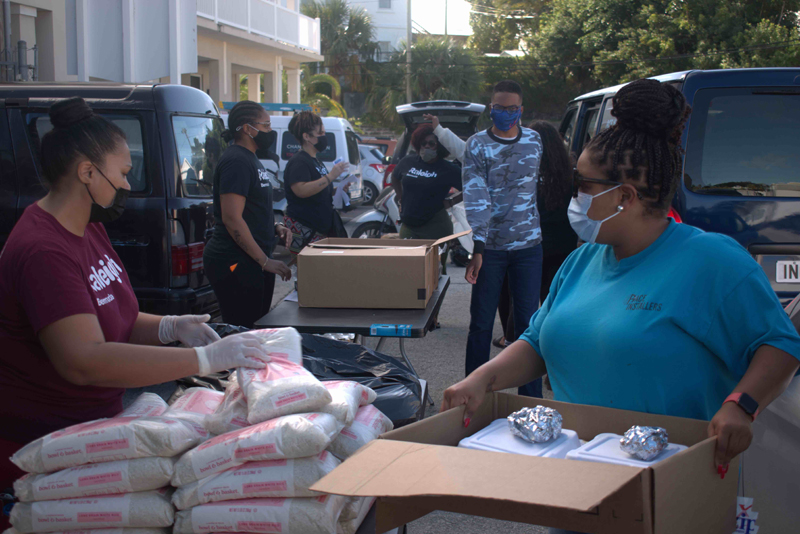 Raleigh Executive Director Ms. Dany Pen said, "We are very grateful that we were able to help over 162 community members during this holiday. We had some very disappointing news when another organization had reached out to us and said they would provide hampers and turkeys but then last minute told us they would not give us anything.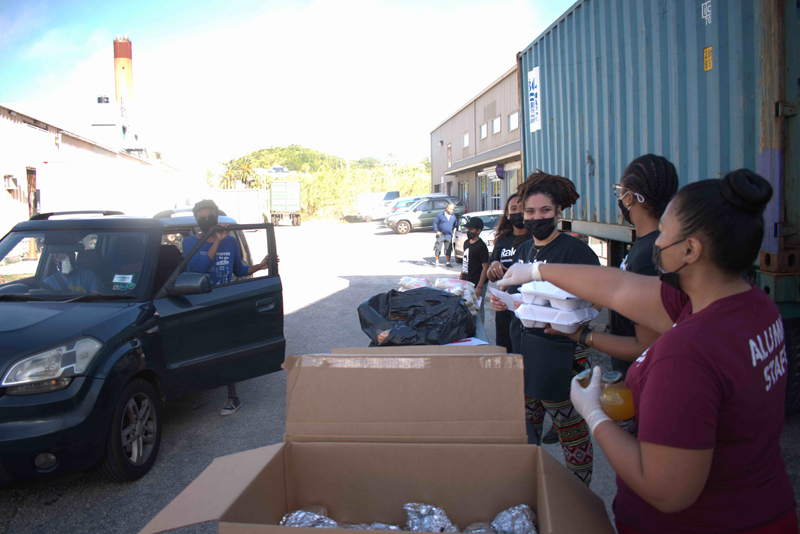 "It was heartbreaking because we had families in need already lined up to receive the hampers. But thank you to the generosity of the Montarsolo Family and Mrs. Marva Trott, we were able to go get all the groceries, hot meals, and children's gifts.
"We were able to give out bags of fresh fruits, 8lb bag of fresh potatoes, 5lb bag of rice, fresh bread, cassava pie, mac and cheese, stuffing and gravy and so much more to our families in need."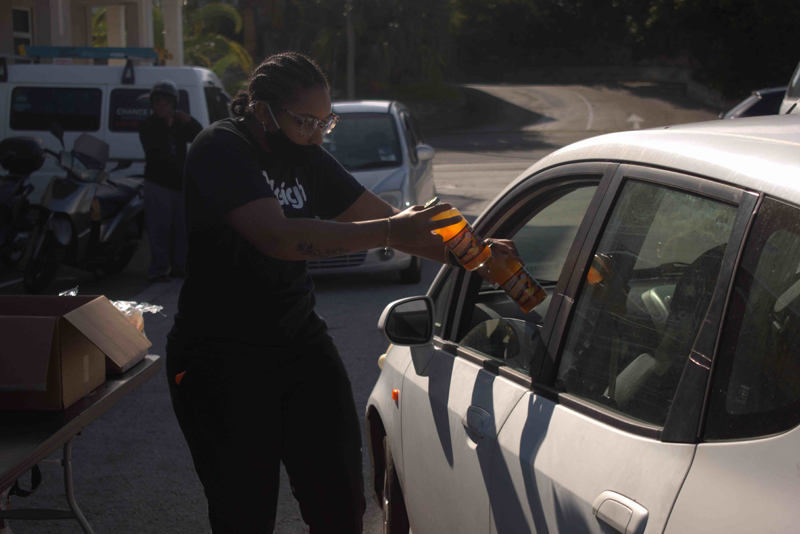 Raleigh Bermuda Chair, Ms. Tasha Jones says, "With the continued help of our donors, volunteers, and supporters, we at Raleigh Bermuda always strive to support our extended family and our community year-round.
"At this time of year, we know that same support is vital to allow people and families in need to have a chance to enjoy the holiday season. We are especially thankful that the Montarsolo family and Mrs. Marva Trott gave us the needed opportunity to deliver assistance and I am extremely proud of our Alumni and volunteers who made it happen."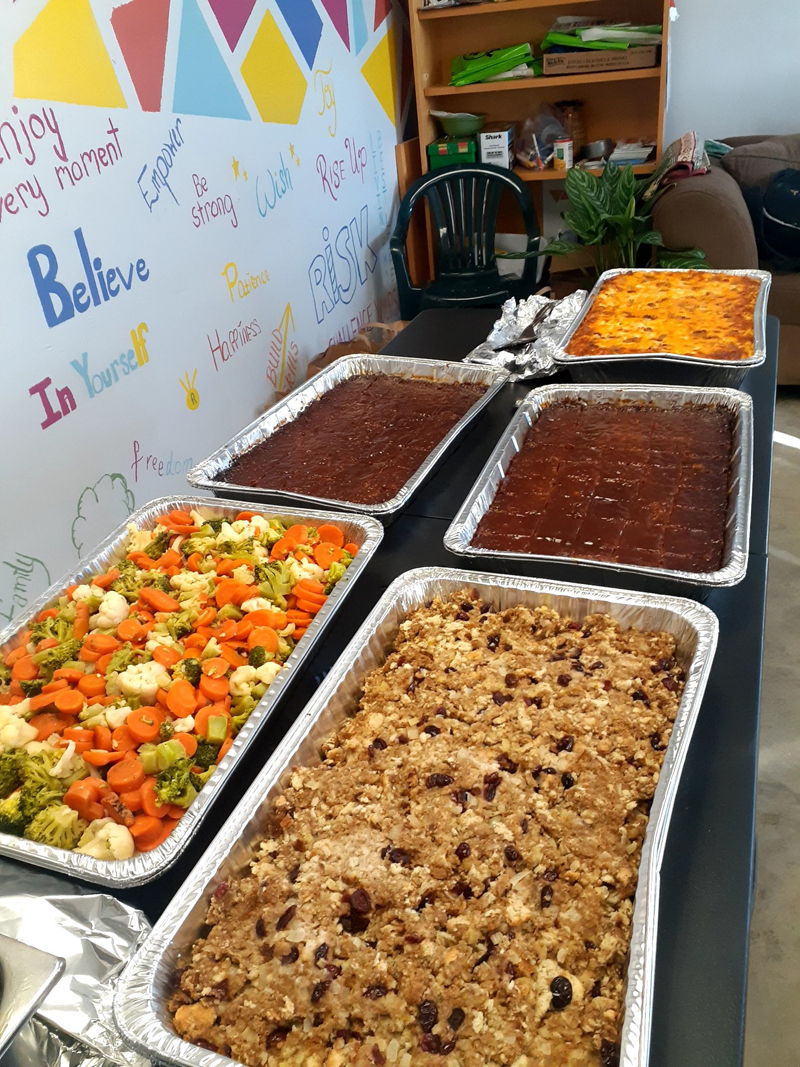 A spokesperson added, "Raleigh Bermuda would like to highlight our Raleigh Alumni Relief Team Project Managers and Volunteers who helped to organize this 'Holiday Giving' to the community: Keri Pacheco, Chloe Baron, Jakhera Tucker, Jawonday Smith, Kandrea Romaine, Tajshana Tucker, Eric Wallace, Aries Mosley-Lee and Max Wallace."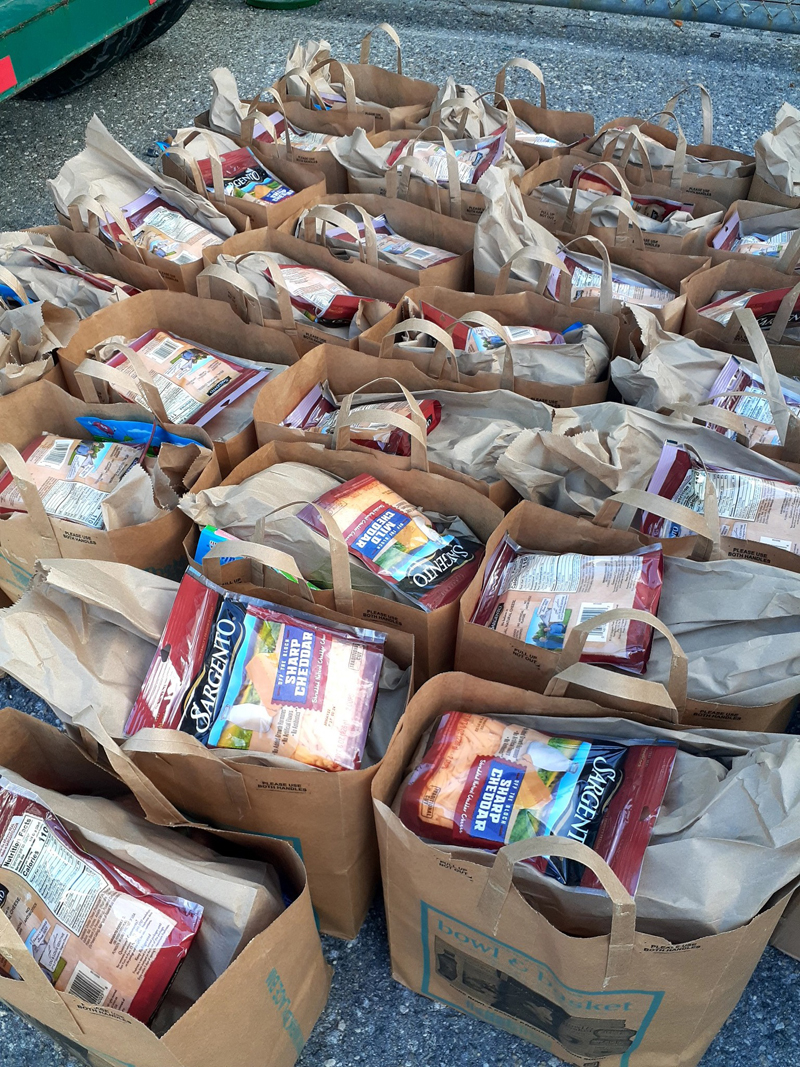 "Raleigh Bermuda serves over 200+ young people between the ages of 14 – 35 years old on island. The organization is well known for its alumni programme in the community and recognized for having one of the highest retention rates of young people on island.
"Raleigh Bermuda nurtures and fosters relationships with young people to support them as they transition into adulthood. The charity provides life skills that helps our young people become independent, confident, and leaders in our community.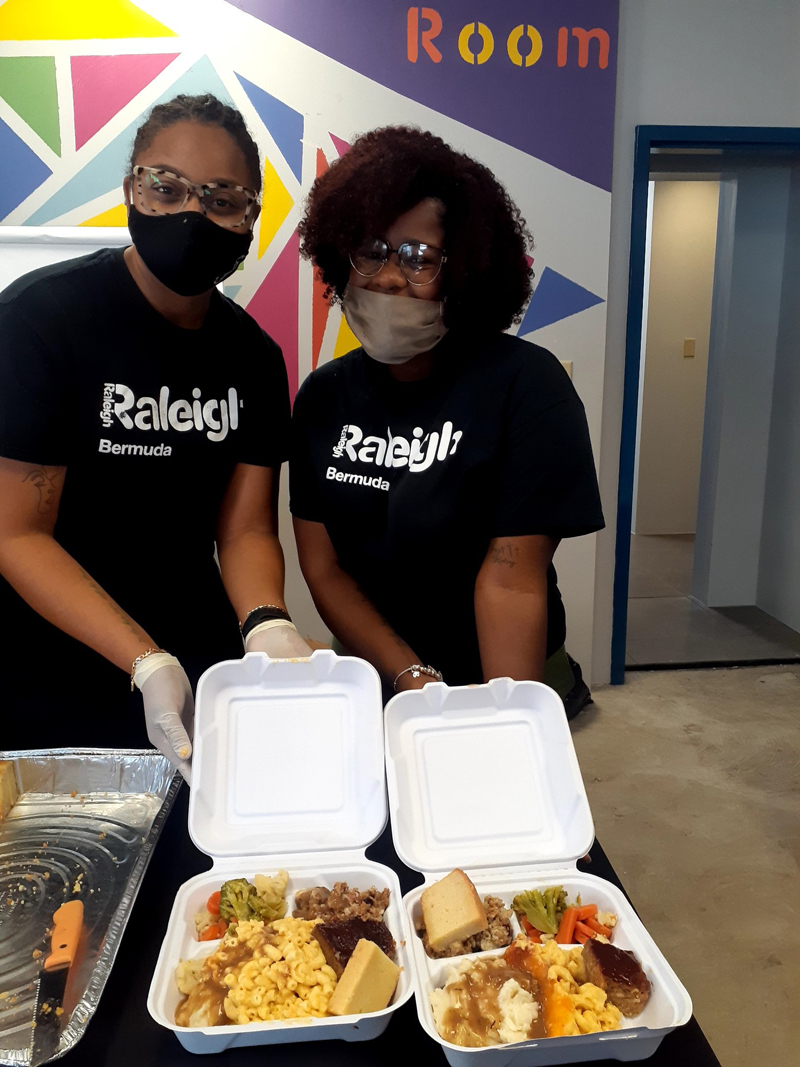 "To make a donation via online banking, please visit Raleigh on P-Tix: https://www.ptix.bm/Event/560/Raleigh-Bermuda-Donation-Page. For more details on how to donate, please contact Raleigh Bermuda at info@raleigh.bm or call 333-5678 or visit www.Raleigh.bm."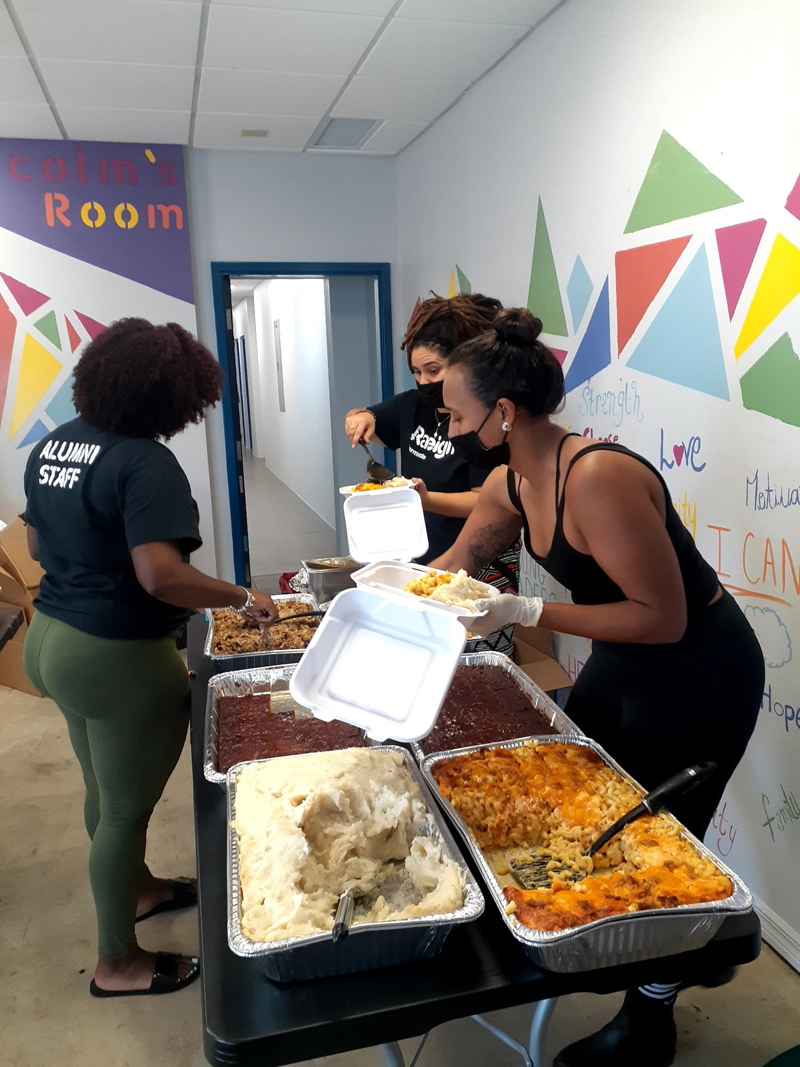 Read More About