[Written by Stephen Wright]
A pair of ambitious fighters from Fight City Muay Thai and Fitness will make their debuts on home soil at Fight Night Champion at The Shed in Royal Naval Dockyard tomorrow.
Ashton Bell and Tyler Kerr have already claimed impressive victories overseas and are now determined to experience that winning feeling in front of a Bermudian crowd.
Bell is bristling with confidence heading into his amateur bout against Cole Durham of the Bermuda Sanshou Association.
The 27-year-old outlined his potential by clinching the Novice Division at the TBA Tournament of Champions in Des Moines, Iowa, in October.
"This a great opportunity to showcase my skills on the local circuit," the super middleweight said. "When you're fighting overseas, not everybody gets to watch you.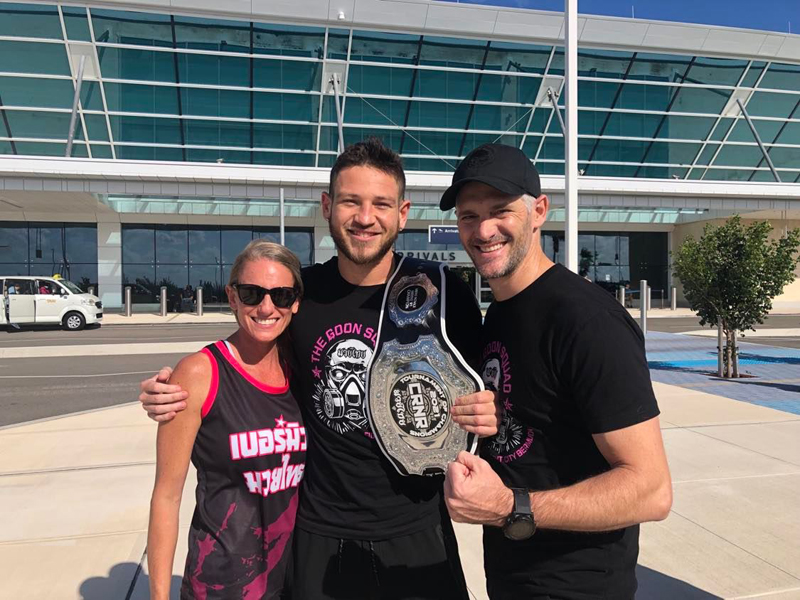 "Fighting overseas is more daunting as there are a lot more moving parts, and you're up against some good gyms. Not that there aren't good gyms in Bermuda."
Bell, who hopes to advance to the A-Class this year by reaching 12 bouts, credits his teammate Kerr for helping him sharpen his tools for his fight against Durham.
"Tyler is a big reason for my success," Bell added. "He's right next to me in the gym going hard and keeps me humble.
"It makes it much easier to have a teammate competing alongside you, going through the same emotions. It makes it a smoother journey."
Kerr, 26, discovered Muay Thai in October 2019 while scouring the internet searching for a new hobby.
"I googled a few things: Jiu-Jitsu, archery, but I always thought the Muay Thai videos on YouTube looked cool, so I googled Muay Thai in Bermuda, and the first thing that came up was Fight City," Kerr said.
"It's a bit of an obsession now, but it's changed my life for the better. It's not just a hobby now; it's central to my life, and I don't see myself stopping."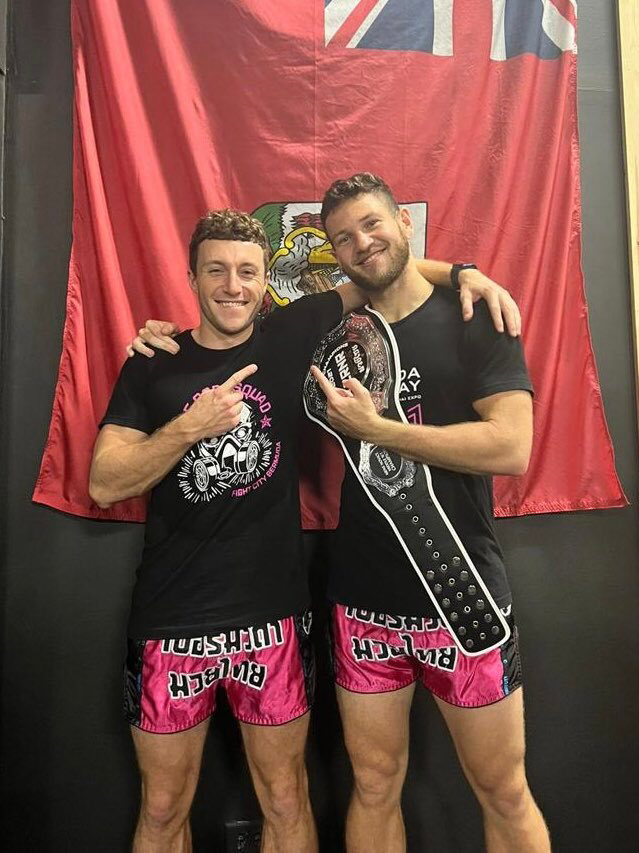 Kerr fought competitively for the first time at the World Muay Thai Boxing Expo Championship in Des Moines last summer, where he lost a split decision in the Novice Division final.
The super-lightweight is taking on Che Durham, who, like his brother of Cole, represents the Bermuda Sanshou Association.
"I don't know much about him," Kerr said. "He's been training longer than me, but I'm not too worried about that. We'll stick to what we do."
Coach Chuck Morgan, who established Fight City Muay Thai and Fitness four years ago, has backed his fighters to execute their game plans and achieve their twin objectives.
"If we stick to our game plan and execute what we've been working on, we should walk away with two wins," Morgan said.
"It's going to be great to have Muay Thai on show in Bermuda. Although we're competing in a kick-boxing event, we will be able to use a lot of our Muay Thai skills.
"We're one of the only gyms competing internationally, and we're the most decorated Muay Thai gym in Bermuda. It will be great to show that on home soil for a change."

Read More About