Having been scheduled for demolition since 2015, the old airplane hangar in the west end is now being demolished, with WEDCo noting that after the front façade collapsed last year they "could not prolong this project as it became a health and safety issue."
The structure is part of the old Royal Naval Air Station on Boaz Island, and in describing it, Volume 10 of the Heritage Matters publication from the National Museum of Bermuda said, "Some 30 buildings were extant on Boaz Island in 1942, of which 20 have been demolished since the island came under civilian control in the early 1950s.
"Of the FAA buildings, a hanger exists, as do the two slipways for the seaplanes, one facing the Great Sound and the other looking to Mangrove Bay, next to the Boaz Island gas station; many today probably think those latter features were made for the convenience of launching boats, not of the flying species.
"The main aircraft used on the Bermuda station was the Supermarine Walrus. It was an amphibious biplane that could be launched by a catapult from a warship, or as at Boaz Island, it had wheels by which it could be trundled down a slipway and launched, boat-like, into the sea," Heritage Matters noted.
A WEDCo spokesperson told Bernews, "The Hangar has had multiple hurricane damages and has been scheduled for demolition since 2015. The demolition had been deferred year after year, as it was not critical at the particular time.
"In 2021 after the front façade had collapsed, it became apparent that we could not prolong this project, as it became a health and safety issue for the community.
"This was further supported by the Ministry of Public Works. WEDCo then sought Board approval for the Tender for Asbestos Abatement and Demolition in September 2021.
"The tender was gazetted in November 2021, Island Construction Limited was awarded the contract. Notices were sent to all surrounding tenants and private home owners prior to works commencing on January 24 and this project will conclude on or before the end of February 2022.
"All safety protocols are being monitored by Bda Water Consultants who is the asbestos consultant for this project."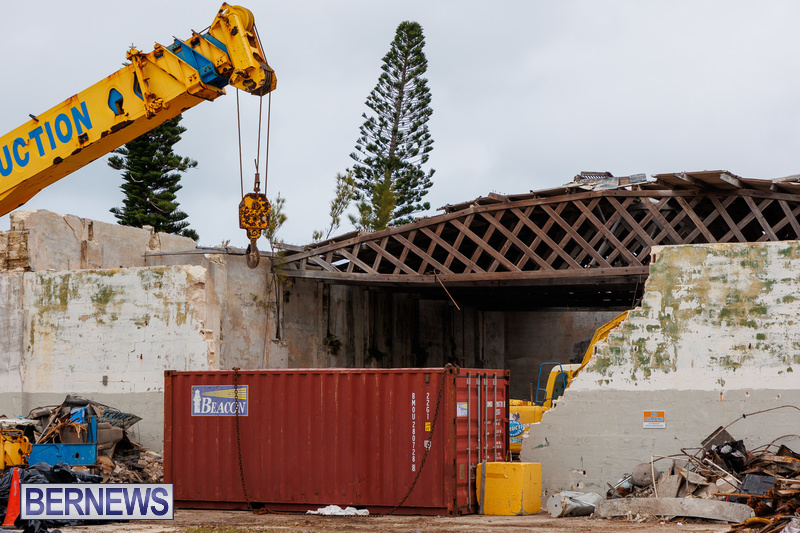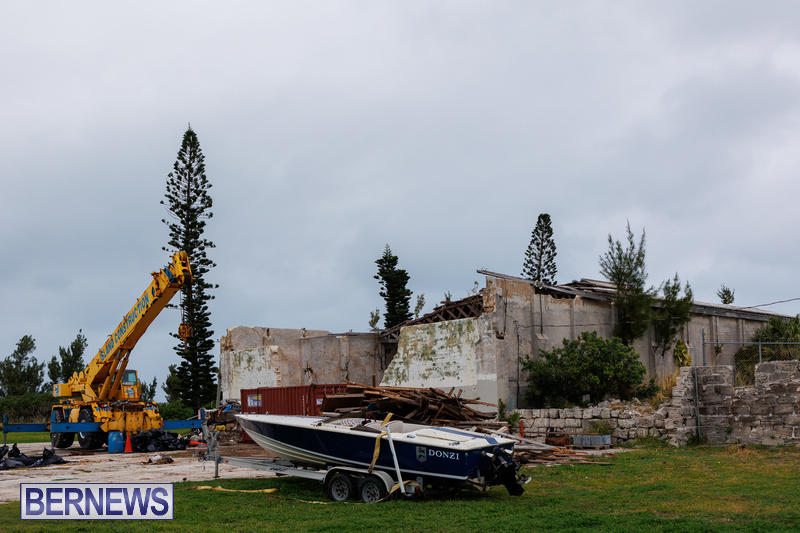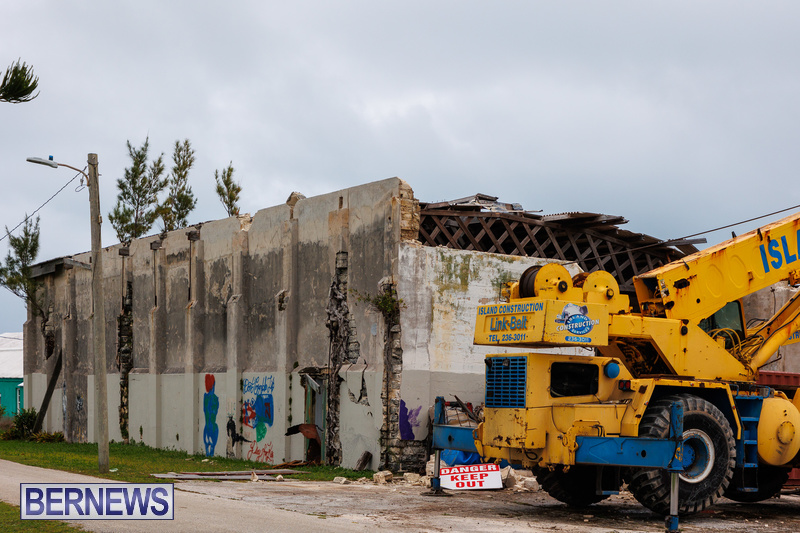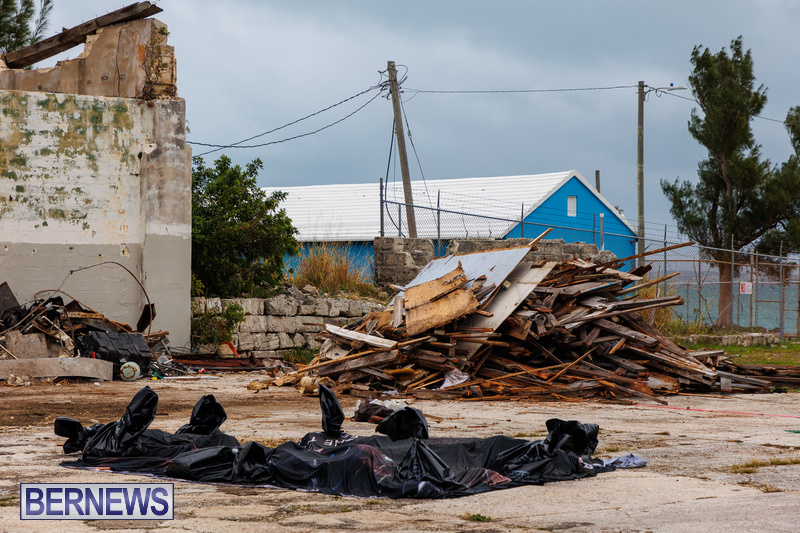 Read More About