The Government provided $7,000 towards the Bermuda Sloop Foundation's special learning voyage focusing on Mary Prince, which will see students sail to the Turks & Caicos as they receive lessons and perspectives from Bermudian historian Dr. Theodore Francis.
A Government spokesperson said, "The Spirit of Bermuda will set sail for the Turks & Caicos with several young Bermudians on board as part of the Bermuda Sloop Foundation's special summer interactive learning voyage focusing on Mary Prince, with the support of the Department of Culture.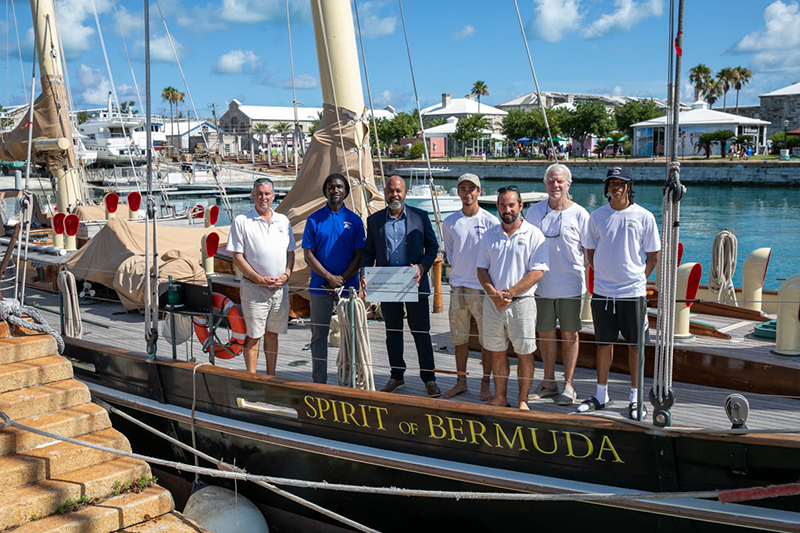 "The education programme entitled "In the Wake of Mary Prince" is a training expedition as part of a partnership with the Duke of Edinburgh's International Award Programme, and acclaimed Bermudian scholar and historian, Dr. Theodore Francis II, will serve as the onboard educator for the journey.
"On behalf of the Government of Bermuda, the Minister of Youth, Culture and Sport, Dr. Ernest Peets presented the Bermuda Sloop Foundation with a cheque for $7,000 to support this important and exciting educational programme."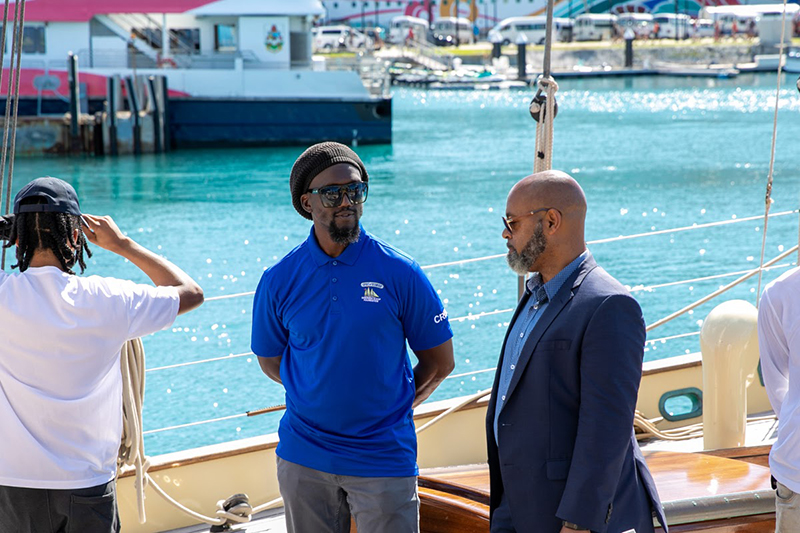 Minister Peets said, "The purpose of the sponsorship is to assist Dr. Francis as he serves as the onboard educator and expert for this exciting voyage. Additionally, we see this as a great way to start our Emancipation commemorations, which take place each July."
"Sail training is a powerful transformative learning platform which has been shown to have a unique impact on the lives of our young people. The Spirit of Bermuda, a replica of an historic Bermuda sloop, will provide an excellent backdrop for all onboard learning.
"The story of Mary Prince's enslavement and eventual role as an author and abolitionist can also serve as a conduit towards a true understanding of the many facets of Bermuda's history.
"This special voyage, highlighting one of our National Heroes, Mary Prince, will explore Bermuda's unfettered history, and the journey and lessons that will be shared by Dr. Francis will help bring to life the history of Mary Prince.
"So we are very pleased to be part of this initiative, which will help support Dr. Francis and our young Bermudian students as they undertake this exciting training expedition to the Turks & Caicos Islands."
Read More About