Mirrors kicked off the second cohort of its PeerForward Programme with 23 students from CedarBridge Academy and the Berkeley Institute completing a three-day peer leader workshop at the Willowbank Resort.
PeerForward aims to transform student leaders to spearhead school-wide enrollment and school-specific campaigns to drive college enrollment. Students will activate campaigns and services in their high schools to grow a college-going culture at both schools."
Kimberley Jackson, Programme Manager, stated, "The students were selected from their peers and schools to serve as peer leaders for the upcoming school year. They attended leadership training to hone their intrinsic leadership skills such as self-advocacy, problem-solving and strategic planning.
"Deloitte volunteers worked as writing coaches to support the S4 students with drafting their personal statements. The volunteer college coaches opened opportunities to explore a comprehensive list of post-secondary institutions for consideration to create students' portfolios. All volunteers were trained in the PeerForward methodology led by two PeerForward USA team facilitators, Mike Ferron and Tim Spicer."
Mirrors PeerForward Programme Manager Sandra Dill stated. "According to the data collected for the 2021/22 school year, 87% of the S4 students planned to attend college immediately after high school, 8% reported that they will be joining the workforce, and 5% were undecided.
"The overarching goal of PeerForward is to raise college attendance and persistence rates for public high school students. In one of the programme's surveys, 99% of last year's participants said they would recommend the Peer Forward Programme to their peers. In fact, 92% of last year's S3 cohort is returning as S4 Peer Leaders."
The following feedback was provided after the workshop when students were celebrated at a closing ceremony:
Nathan Wilson, CBA S4 student: "The workshop bettered me as a leader and helped me to step out of my comfort zone. Peerforward helped me to see and show the more authentic side of me.
Ambika Anderson, BI S4 student: "I feel very confident now and more open-minded. My college coach, Ms Beverly Daniels, made everything seem more fun. She shared her experiences which impacted me. At first, I was just thinking about Canadian colleges, and now my options are more open beyond Canada. I now have a list of 10 colleges to start with."
Daerika Grant [Alumni student]: "The programme made me remember when I was in their place, and the impact from Tim and Mike impacted me with team building activities. It was a safe space for us!"
LaQuay Christopher [Alumni student]: "My highlight was watching students build connections with each other. I became a better leader because I was able to open up more. Initially, I felt uncomfortable, and then I became vulnerable. I was able to open up, and it led me to become more vulnerable and grow."
For more information on the PeerForward programme and how you can assist as a writing coach and college mentor, please contact the Mirrors office at 294-9291 or email PeerForward Manager, Sandra Dill at srdill@gov.bm.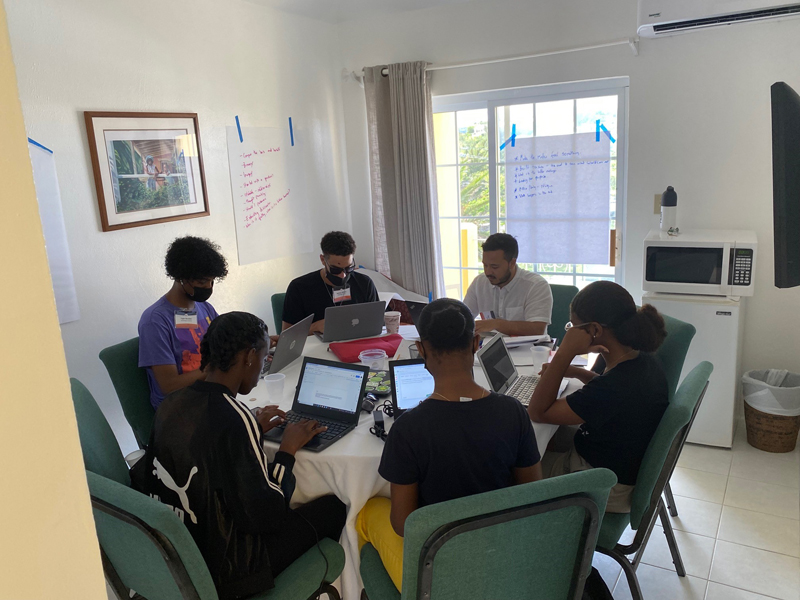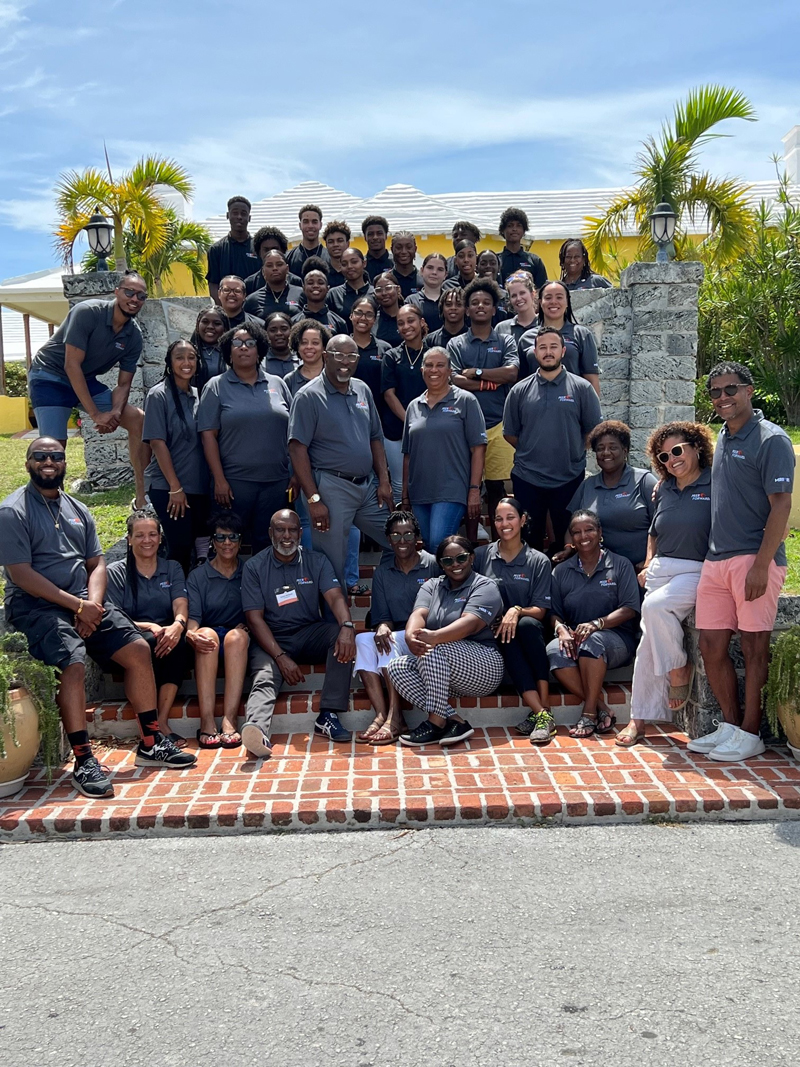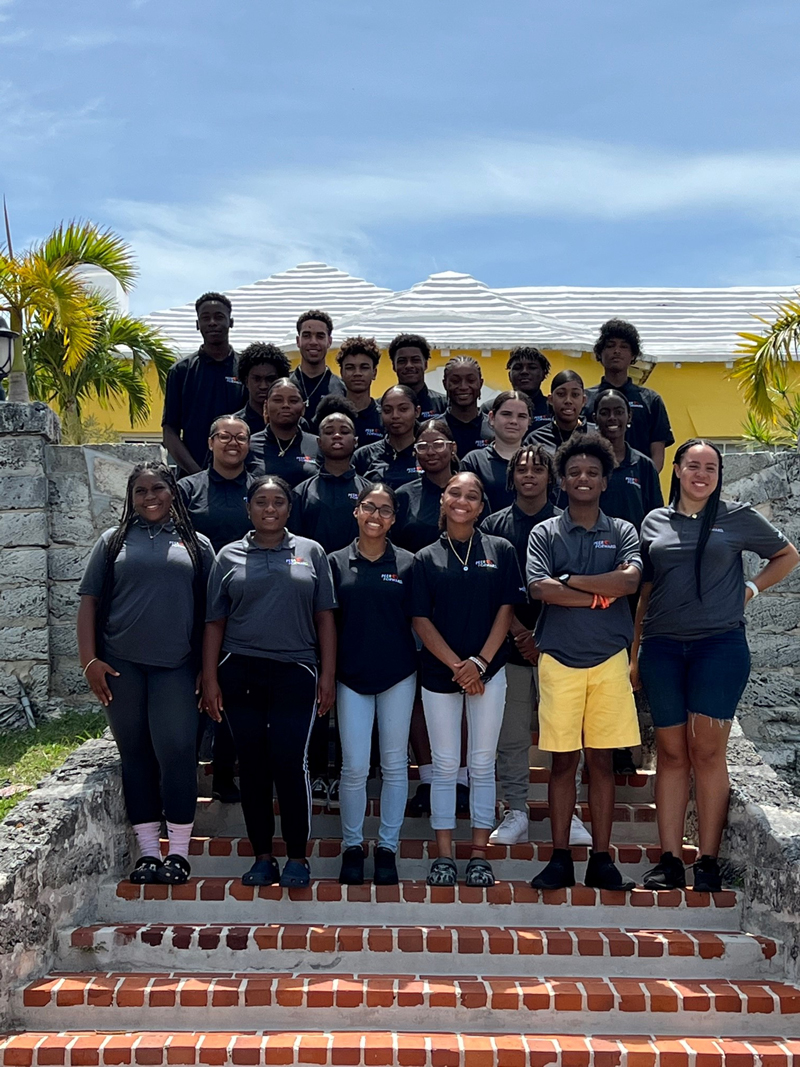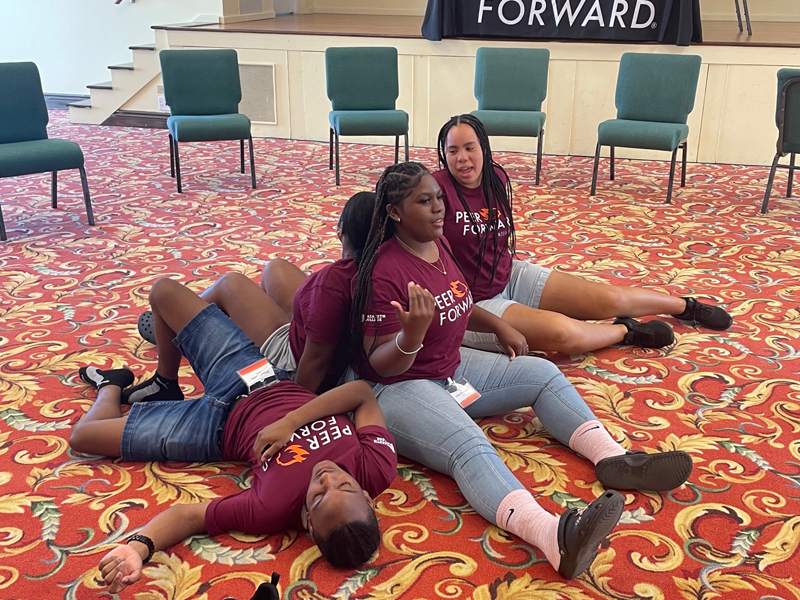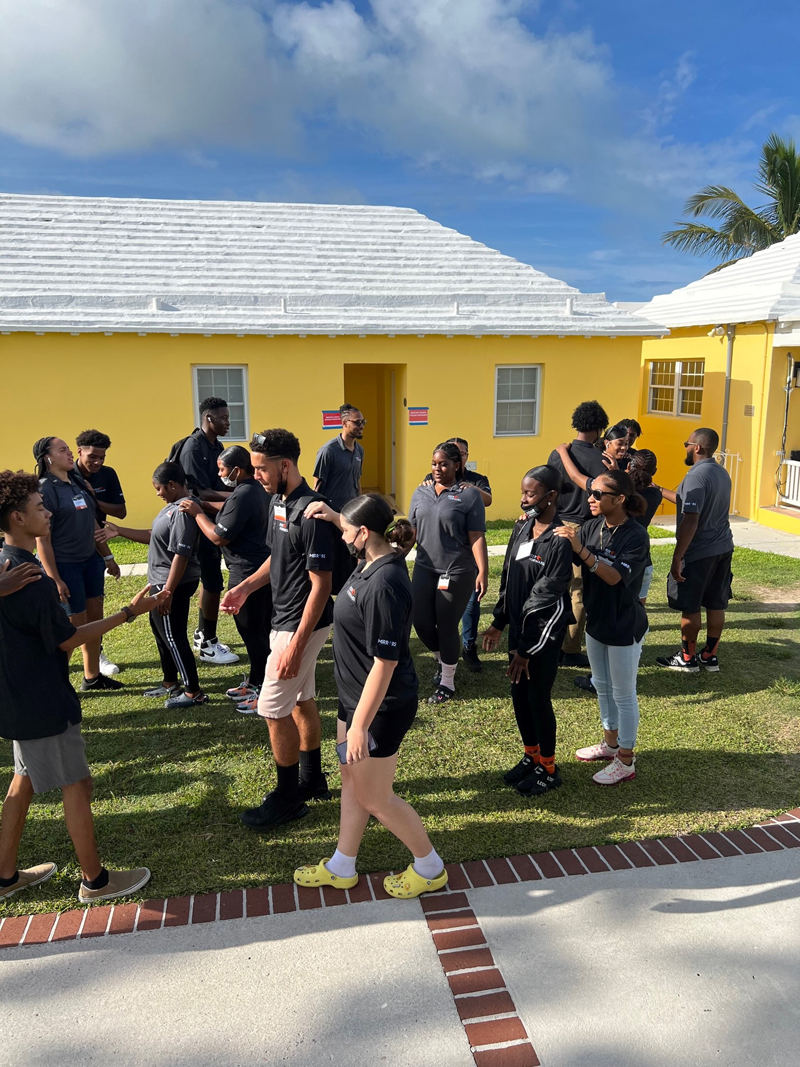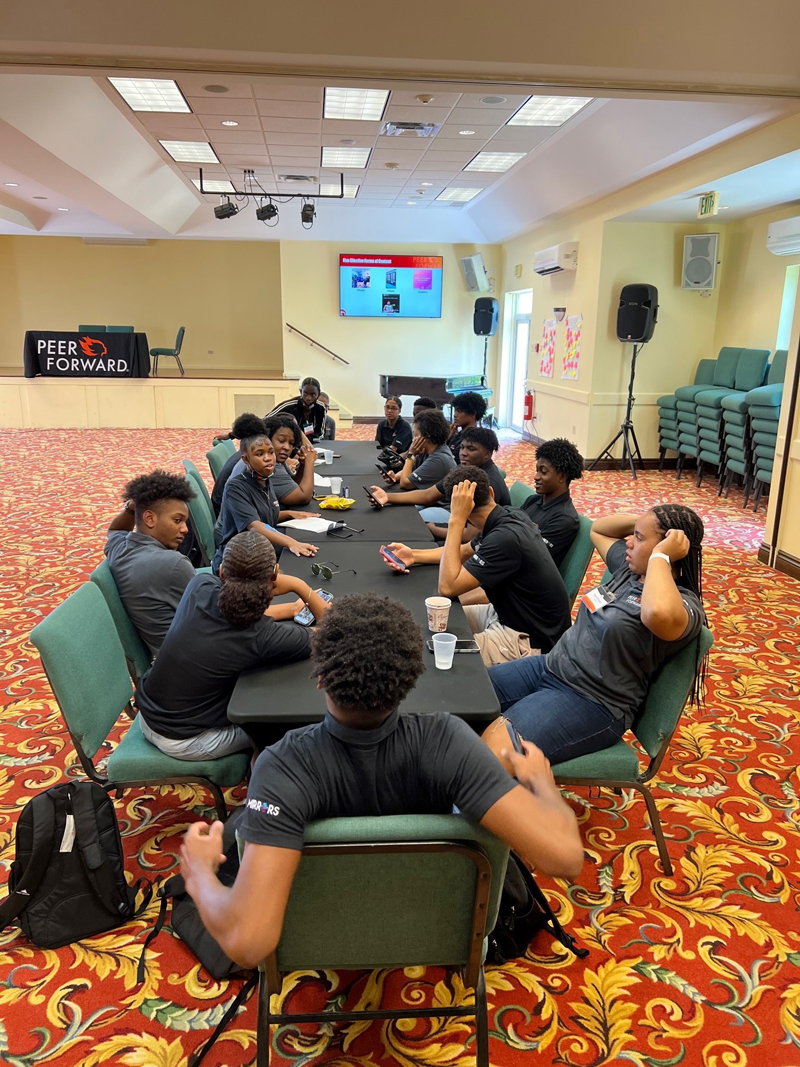 Read More About