Among a number of accomplishments for the island at the 2022 Commonwealth Games was the historic appearance by Tiara DeRosa, who became the first Bermudian woman to compete in the discus throw at this level.
According to the listings on the official website, DeRosa's appearance at the Games marked only the second time Bermuda has been represented in discus at the Commonwealth Games; following after the first appearance back in 1934.
The 24-year-old said she felt like a "little fish in a big pond" competing against world-class athletes but felt proud to have represented Bermuda on the big stage.
"I feel pretty good about myself competing at this level," DeRosa previously told Bernews. "This is the biggest meet I've ever competed in. I definitely feel hungrier going forward."
DeRosa — who holds both the Bermuda national discus and shot put records and won a myriad of competitions and awards throughout her collegiate competitive career — threw a distance of 45.79m [150.2 ft] at the Commonwealth Games, and to put that into context, it was almost as long as six Bermuda buses.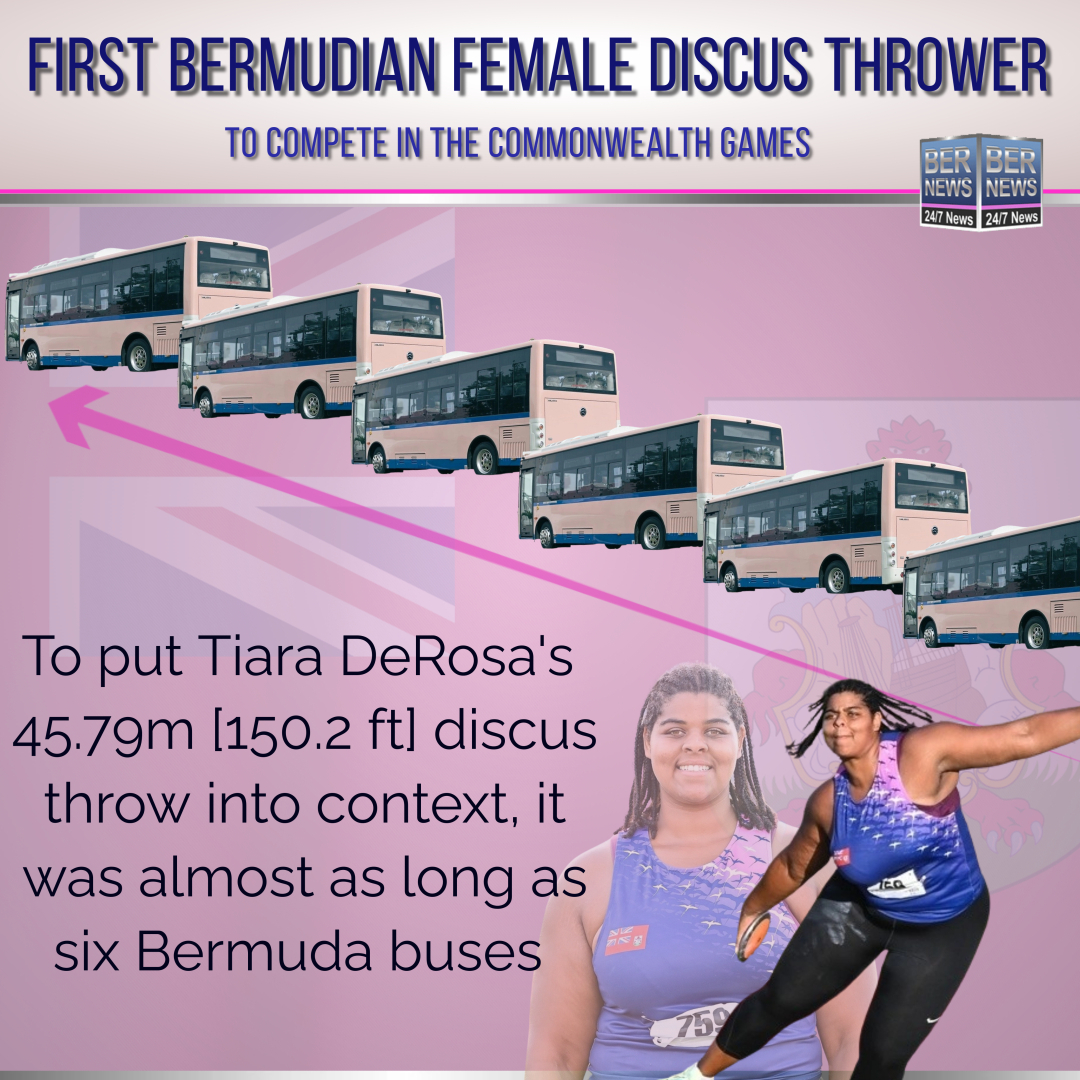 The historic appearance by Tiara DeRosa was part of a spectacular overall showing by Bermuda at these Games, where we fielded a 17 strong team who all did well, with Bermuda winning two medals thanks to Dame Flora Duffy and Jah-Nhai Perinchief.
DeRosa will be among the team that will represent Bermuda at the NACAC Senior Championships in the Bahamas later this month.

Read More About