[Written by Stephen Wright]
Tiara DeRosa said it was an "eye-opening experience" competing in the discus final at the Commonwealth Games but said she learnt some valuable lessons and was proud to represent Bermuda on the world stage.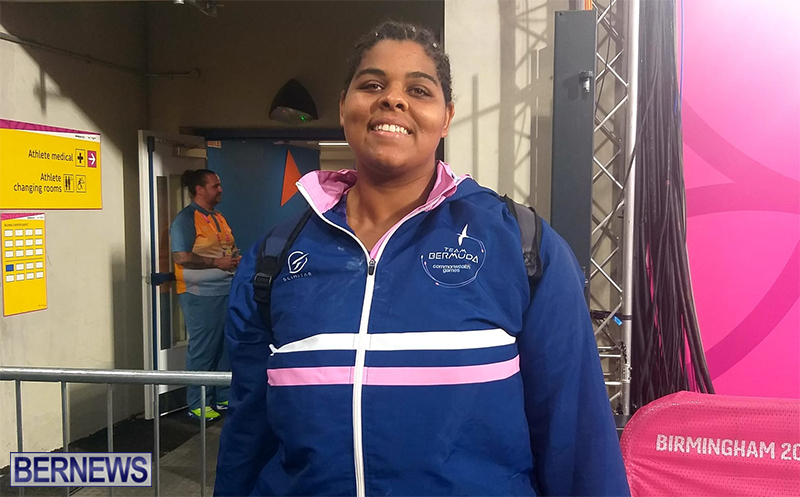 DeRosa finished in eleventh place with a best throw of 45.79 metres in her third attempt in front of a packed crowd at the Alexander Stadium in Birmingham.
The 24-year-old said she felt like a "little fish in a big pond" competing against world-class athletes but felt proud to have represented Bermuda on the big stage.
"I feel pretty good about myself competing at this level," DeRosa told Bernews. "This is the biggest meet I've ever competed in. I definitely feel hungrier going forward. If I want to be part of the big dogs, I need to be a big dog myself.
"I need to control my nerves more. When I was able to calm down, I was able to focus.
"I was going over to my coach [Terrylynn Paynter]. She knows how to calm me down and get inside my head. We just click."
DeRosa, who has a personal best of 48.91, will now turn her attention to the NACAC Championships in Freeport, the Bahamas, later this month.
"I need to get back to basics and work on my foundations when I get home," she added.
For our ongoing daily updates of the 2022 Commonwealth Games click here, and for all our coverage of the Commonwealth Games over the years click here.

Read More About