The Masterworks Museum of Bermuda Art in collaboration with the U.S. Consulate General, welcomed Dr. Stephanie Herdrich, Associate Curator of American Painting and Sculpture of The Metropolitan Museum of Art to lead a discussion on renowned American artist, Winslow Homer.
"We are committed to continuing our mission of providing opportunities for stimulating public discussion about creativity, history and the visual arts," said Risa Hunter, Executive Director of Masterworks Museum of Bermuda Art.
"We were thrilled to invite Stephanie to Bermuda. Her unparalleled research and expertise on Winslow Homer gives us a dynamic interpretation of both the man and artist who is remembered today as one of the foremost American artists."
Masterworks Curatorial Researcher, Dr. Sara Thom, US Consul General, Karen Grissette, Masterworks Foundater, Tom Butterfield, MBE, MET Associate Curator, Dr. Stephanie Herdrich, Masterworks Executive Director, Risa Hunter, and American Friends of Masterworks Board Chair, Mary Ellen Snow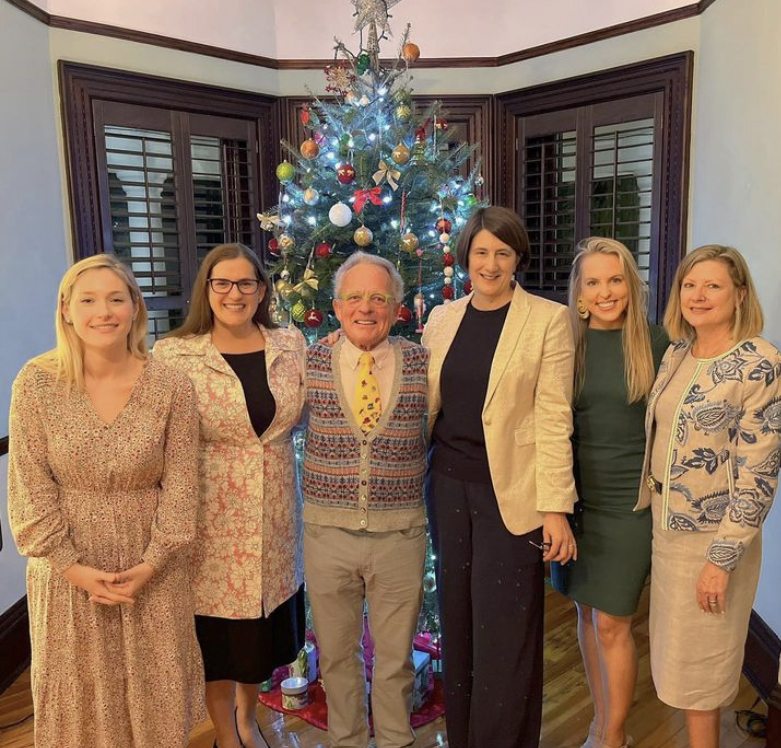 A spokesperson said, "Dr. Herdrich, co-curator of the exhibition Winslow Homer: Crosscurrents that opened this past Spring at The MET and which is now open at the National Gallery in London, is a key member of the American Wing at the New York based Museum and has contributed to MET exhibitions and publications around American Impressionism and American drawings.
"Masterworks is the custodian of three seminal watercolour works that Homer completed during his trip to Bermuda in the early 1900s. He was an important artist that accelerated Bermuda's reputation as an artistic community for overseas tourists in the late 19th and early 20th century. After touring the Crosscurrents exhibition alongside members of the Masterworks American Board this past May, Risa and the Board were determined to get Dr. Herdrich to Bermuda.
"During her visit, Dr. Herdrich presented to Masterworks Members and members of the public at the Museum and was hosted by U.S. Consul General Karen Grissette for a special presentation at Cedarhurst, the Consul General's Official Residence."
"The Consulate was delighted to partner with Masterworks to support an event which highlighted the special U.S.-Bermuda relationship through culture and art. Thanks to Dr. Herdrich's exceptional scholarship and interpretation, we were able to explore and analyze the works of Winslow Homer throughout significant moments in U.S. and world history, and reinterpret the complexity of Homer's subjects and messages. Homer's depictions of Bermuda captured the island's beauty and vibrance," said U.S. Consul General Karen Grissette.
Ms. Hunter shared, "We were fortunate to partner with the U.S. Consul General, who continues to strengthen a long-standing tradition of American and Bermudian partnerships. We are delighted that Consul General Grissette is now the Honorary Chair of our American Board at Masterworks and we look forward to future opportunities to collaborate."
The spokesperson said, "The presentation hosted by the U.S. Consul General was followed by a talk by Masterworks' Curatorial Researcher, Dr. Sara Thom who has recently joined the team as an experienced researcher, educator and museum professional. Sara plans to foster and expand social, educational and outreach opportunities at Masterworks for members and the Bermudian public.
"Masterworks Museum is grateful for the groundwork of Tom Butterfield and Elise Outerbridge that helped to make the further research on Winslow Homer possible.
"To learn more about upcoming exhibitions, lectures and events, members of the public are encouraged to sign up for membership by visiting www.masterworksbermuda.org/membership."

Read More About
Category: All, Entertainment