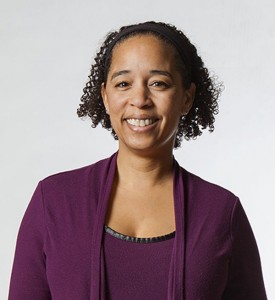 The working of the brain and its cognitive abilities has been the focus of Bermudian Dr. Eve De Rosa's research over many years, the results of which will be shared at the Bermuda College's annual Roche Science Event public forum on Wednesday, February 8.
A spokesperson said, "The Brain and Healthy Aging' will examine Dr. De Rosa's research, characterized within two related approaches: the first, a look at the human cognitive experience and age-related changes across the human lifespan; the second, comparing rat models of the neurochemistry of attention and learning to humans in a cross-species approach.
"Dr. De Rosa received her B.A. in Biology-Psychology from Vassar College, and then worked as a research assistant for a few years at Harvard University School of Medicine, and "fell in love with research".
"She also trained in animal neuroscience and received her Ph.D. in Experimental Psychology from Harvard, before going on to receive further training in human neuroscience as a postdoctoral fellow at Stanford University School of Medicine.
"Dr. De Rosa is the current the Mibs Martin Follett Professor in Human Ecology at Cornell University, and Dean of Faculty. She is also a CHE Fellow for Racial and Social Justice. Her research is currently supported by the National Institute of Aging.
"The public forum will be held in the College's Athene Lecture Theatre on Wednesday, February 8, from 6:30 – 8 p.m., and will be livestreamed on the BC YouTube and FaceBook platforms. Visit the College website for more."
Dr. De Rosa — who is both the first woman and the first Black person to serve as Cornell University's Dean of Faculty — is an alumna of Heron Bay Primary School, Bermuda High School for Girls and the Senior Year Programme at Saltus Grammar.

Read More About