Under beautiful sunny, blue skies, the second leg of Bermuda's round of the 2023 FEI Jumping World Challenge was held at the National Equestrian Centre on Saturday 18th March. As previously reported, the FE Jumping World Challenge comprises of three separate competitions. Each of the three competitions offer Team and Individual Jumping Classifications in the following height categories.
Category A: 1.20 – 1.30m Height
Category B 1.10 – 1.20 m Height
Category 3 1.00 – 1.10 m Height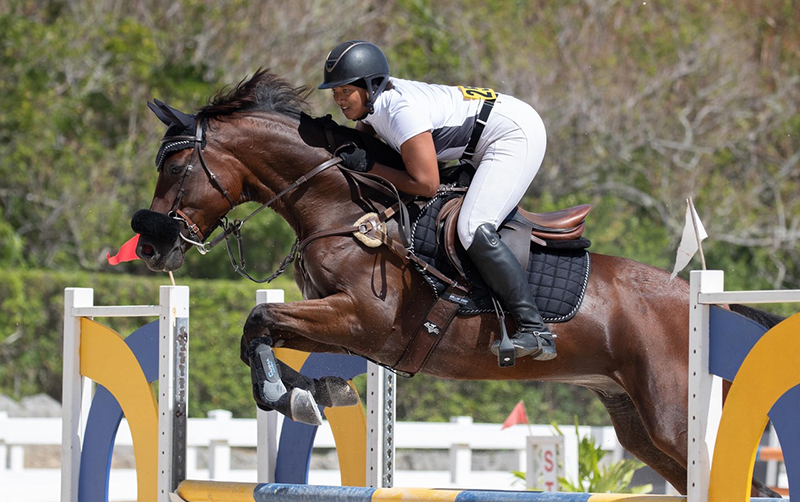 Leading the way in Category A [1.20 – 1.30m] of today's competition was Jaylynn Hines and her talented gelding, Toto D'ysenbeeck Z This duo achieved double clear in both rounds, with a time of 60.36 in the second round. In second place, was, Philip Correia riding Junior Cardento with a combined penalty score of 4 faults in a time of 56.46.
Category B division [1.10 – 1.20m] saw the youngest Bermuda competitor in the Challenge, Tyler James and his horse, Cruise Control capture 1st place with a combined 4 -point penalty score and time of 60.07. Vicki Steele and her horse, In The Stars, also incurred a combined 4-point penalty score but with a time of 67.41.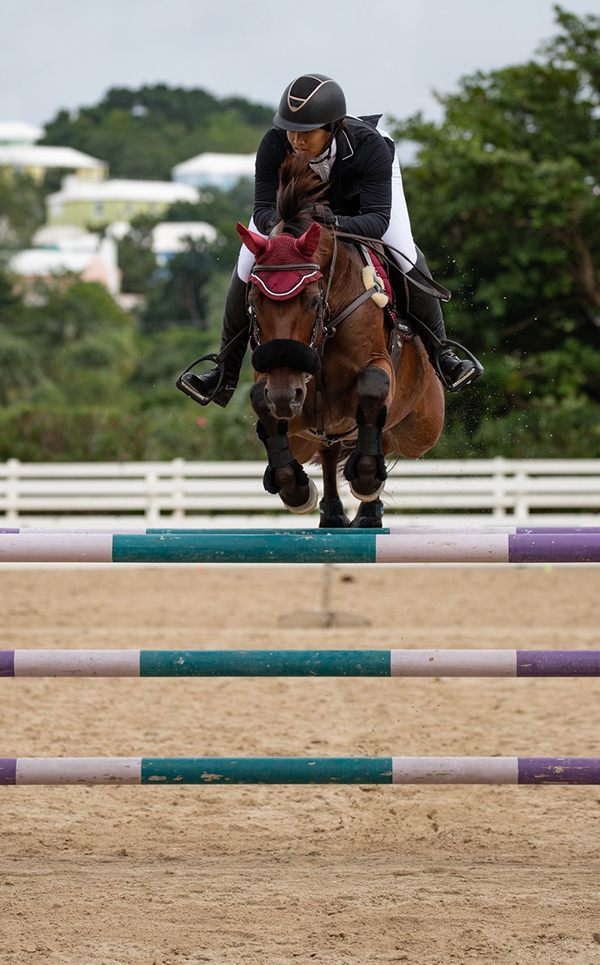 In the Category C division [1.00 – 1.10m] Michael Rodrigues riding Rambo, once again, secured the top spot in Category C with a commendable zero penalties. In second place was McKeisha Smith & Da Vinci with a combined 8-point penalty score and a time of 59.29 in the second. Round. Sierra Woolfe riding Forza captured the third spot with a total 16 faults and a time of 61.06. in the second round. In Fourth place was Isabelle Pelletier riding Kaid HZ with 18 faults and a time of 60.21.
Judging today's competition was FEI Level 1 Judge Pamela Mahoney of Bermuda. Bermuda's final round of the FEI Jumping World Challenge will take place at the National Equestrian Centre on Saturday 8th April 2023. FEI Level 3 Judge Cathy of Harper of Canada together Judge Pam Mahoney will adjudicate this final event.

Read More About