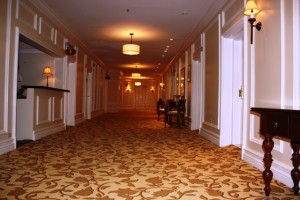 In another nod to the fast growing impact of the world wide web, the Elbow Beach Hotel is running a social media based marketing campaign, offering a free stay at the recently upgraded hotel.
All entrants must be a fan of Elbow's Facebook page, and must give permission for Elbow to post their names, photos, and all other content submitted to the Elbow Beach Facebook page. The winner will be announced on Facebook on January 2nd, 2011.
Elbow Beach's "Win a Second Honeymoon at Elbow Beach" sweepstakes offers couples who married or celebrated their honeymoon at the property to chance to enter the sweepstakes to win a 3-night stay.
The prize includes three nights in a Premier Ocean View Room with welcome champagne and cake, as well as a daily breakfast. To enter, participants must submit a story and/or picture to Elbow Beach about their wedding or honeymoon experience at the resort. Stories and pictures must be sent via email to EBBDA-socialmedia@mohg.com with full contact details. Entries can be sent up to December 30, 2010, with the winner being drawn on January 1, 2011.
The trend of using online and social media marketing has sharply risen recently, with other local entities including the Fairmont Hamilton Hotel, Kymco Motors, Freisenbruch Meyer Insurance, Digicel Bermuda and the Department of Tourism all using online contests as part of their marketing in recent months.
Related Posts
Category: All