Yesterday [Jan 16] 162 recruits passed through the gates of Warwick Camp and began two weeks of intense training. Of the total number of new recruits, 36 were volunteers, and 9 of those were female recruits. This is a significant increase in the number of volunteers, both men and women, from recent years.
Over the next two weeks these recruits will rise at 5:30am each morning for physical training sessions; drill, weapon and field craft lessons, among others, will start at 8am and last until 10pm before lights out at 11pm.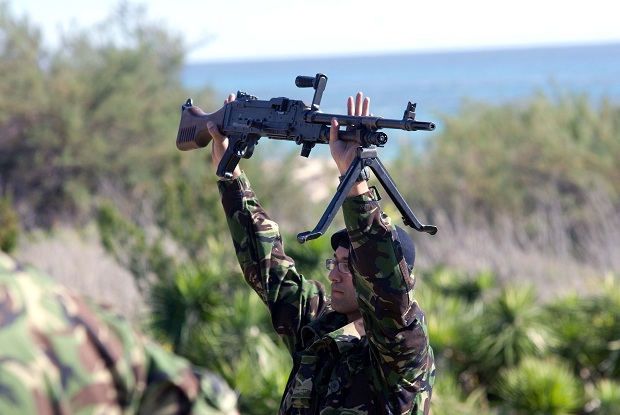 Day 1 commenced with squadding by the Company Sergeant Major, WO2 Rupert Lambert, where recruits were allocated to sections and platoons. The new recruits met their section commanders who gave instruction to the new recruits on the proper way to wear their uniform, before taking them on a tour of Warwick Camp. During the two weeks recruits will either run or march whenever they move around Camp, and until they learn to march they will run.
Officer Commanding Training Company, Captain David Madeiros, addressed the recruits and explained his role with regards to training, administration and discipline and outlined his expectations of the recruits. Recruits then received a fire safety brief by the unit fire officer to ensure they all know what to do in the event of the outbreak of fire within Warwick Camp. The new recruits then headed down to the 100m beach range for a firepower demonstration. Recruits were introduced to the various weapon systems held by the Regiment and their capabilities were demonstrated with an emphasis on safe handling.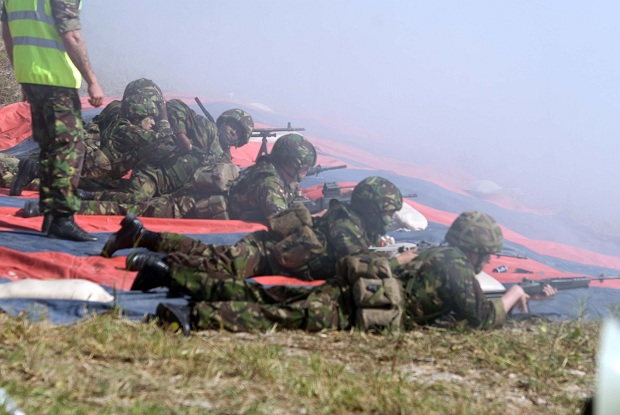 After lunch recruits began a routine that will become very familiar over the next few days. Until Friday, recruits will alternate between rifle lessons, field craft and drill lessons. These lessons will ensure that recruits will be able to use a rifle with a high degree of safety and competence, as well as take part in ceremonial parades. Other topics taught during the Recruit Camp period are designed to introduce them to the subject matter that is taught throughout the remainder of their first training year.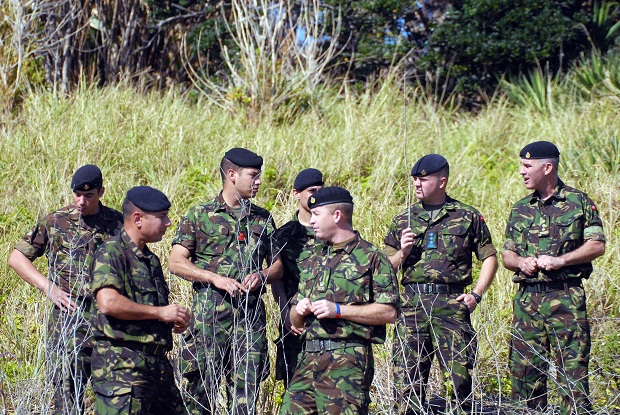 After dinner the evening concluded with an address by the Commanding Officer followed by a presentation on the Bermuda Branch of the Royal British Legion, which is an organization that assists recruits and veterans through a variety of benefits. Throughout both weeks of training the recruits will be visited by senior government officials and other members of the community.
Today the troops were visited by Premier Paula Cox, the Cabinet Secretary and Assistant Cabinet Secretary, and the Minister of National Security along with his Permanent Secretary. Tomorrow His Excellency the Governor (Commander-in-Chief of the Regiment) will visit Warwick Camp, accompanied by the US Consul Grace Shelton, and the Honorary Colonel of the Bermuda Regiment, Col Eugene Raynor.
[Photos courtesy of the Bermuda Regiment]
Read More About