At 8am this morning [Jan 16] dozens of young men and a handful of women entered the gates of Warwick Camp to begin their two week recruit camp.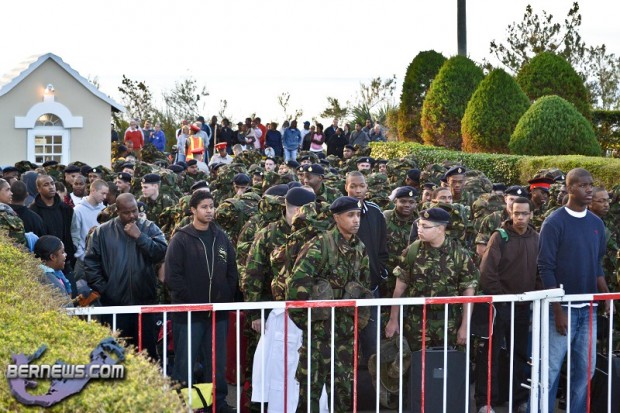 During the Camp, which ends on Saturday, January 29, the recruits will be introduced to Drill, Weapon Handling, First Aid and many other subjects. Regimental Sergeant Major Lee said that Recruits would learn to form new teams and would learn to work well within those teams. Recruits will be paid almost a $1,000 a week for each of the two weeks that they will be in Camp.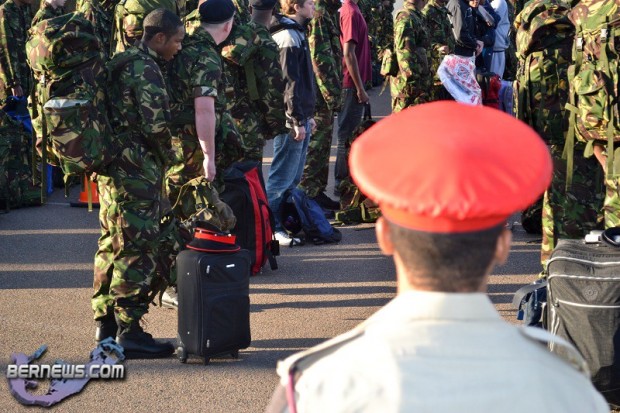 Pictured below is Zelipha Mbugua, one of the female volunteers. The diminutive 26 year old Kenyan native said she had always wanted to serve, but was deemed too short in her native Kenya, and said it was a pleasure to be able to serve in Bermuda.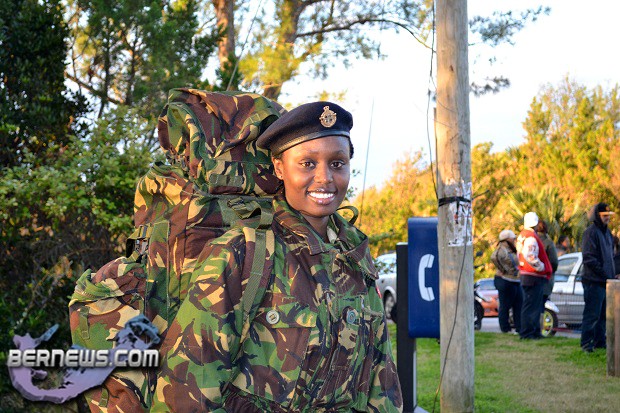 As usual, there were some late stragglers, who were escorted off to the side upon their late arrival. Crowds lined the gates outside of Warwick Camp as the new recruits filed in.
Click to enlarge:
Read More About