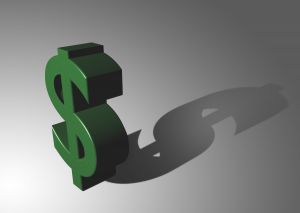 By the Bermuda Chamber of Commerce's Peter Everson
We congratulate the Premier and her Cabinet colleagues for having listened to the Chamber and adopting some of the recommendations that we have made during the past year. The headline change is the reversal of the 2% increase in the rate of payroll tax introduced last year. Unfortunately it has cost many lost jobs during the year and that is a major regret.
The tone of the Budget provides room for belief that the future value for money derived from taxpayer dollars will increase. Time will tell whether and to what extent this is achieved.
A major concern is that apart from the payroll tax change this is pretty much a "steady as you go" budget with the chronic overspending being funded by new borrowings from overseas. There is little recognition that many of the problems are home grown. The underlying assumption appears to be that an upturn in the economic fortunes of the US will eventually come to the rescue of Bermuda.
This "wait and see what happens" stance is curious given the rate of build up in debt which is directly related to the numbers of people working for Government and the QUANGO's. The total Government deficit in 2009 was $366m; 2010 $354m: 2011 $369m (latest estimate); 2012 $286m (budget). Thus in each year the borrowings are similar to the cost of a new hospital.
In 2012 Government is expecting to spend $473m on direct employment costs which is 52% of all expenditures. In addition to this is the funding of the approximately 1,400 people employed by the QUANGO's who receive total grants of $227m the majority of which goes on employee costs.
It is these large amounts of employment costs which gives rise to the budget deficits and corresponding need to borrow overseas. The total interest payments will be $71m in 2012.
The projected savings of $150m appear questionable. The current expenditure is projected to decline from $1,073,378m in 2011 to $1,002,449 in 2012 a saving of $70,929,000. The capital expenditure is projected to decline from $127,696,000 in 2011 to $84,176,000 in 2012 a saving of $43,520,000 for total projected savings of $114,449,000 compared to the headline figure of $150,000,000. Experience in the UK and other Commonwealth countries that have similar forms of government indicate that approximately 60% to 70% of the projected savings are actually achieved.
Whatever the actual outcome, the Budget is set to incur another massive deficit (expect something in excess of $300m) which will increase interest payments and debt repayments in future years and thus reduce the amount of public services the taxpayers receive for each tax dollar paid. So it will indeed be a case of doing more for less or else the taxes will increase again.
Read More About