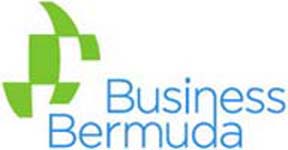 Bermuda's efforts to establish itself as a global leader in the Islamic re/insurance sector — known as Takaful — are an economic priority for the island.
Business Bermuda CEO Cheryl Packwood told a recent London conference the island is intent on leveraging its position as a dominant regional financial and business hub to attract new, Shari'ah-compliant business from the Islamic world .
"Bermuda is the world's number one reinsurance domicile, and it is only natural for us to layer Takaful (insurance) and reTakaful (reinsurance) on top of this," she was quoted as saying in a number of Middle Eastern news outlets this week.
Last year Ms Packwood appeared on the BBC's "Middle East Business Report" during a Business Bermuda swing through the Arab Gulf states to highlight the fact the island's re/insurance, investment and wealth-management sectors had long-since introduced practices consisent with the principles of Islamic finance and law.
Premier and Finance Minister Paula Cox attended the Business Bermuda London roadshow along with Governor Sir Richard Gozney and Bermuda Monetary Authority CEO Jeremy Cox. When the itinerary was announced, Ms Packwood said the London conference would include the first ever seminar promoting Bermuda as a base for Islamic finance.
"At the moment many Takaful companies have to reinsure with conventional insurers," said Mohammed Khan, head of Islamic finance for PricewaterhouseCoopers, who was also in attendance.
He continued: "There are very few well-rated Islamic reinsurers, but with its leading position in reinsurance, and a regulatory structure friendly to Shari'ah compliance, Bermuda makes an obvious centre for global reTakaful."
In recent months Business Bermuda — an agency supported by both Government and the island's international financial services sector — has appeared at several Middle Eastern business forums totry and position the island as a viable new off-shore centre for Islamic-structured finance.
Read More About