Scores of spectators turned out at the Southside Motosports Park to watch TORC's Ultimate Drivers Challenge this past Saturday [June 11].
Team Oni Racing Club [TORC], a custom tuner car, truck & motorcycle club, hosted TORC's Ultimate Drivers Challenge. The afternoon involved five category time trial driving competitions for local drivers and TCD licensed vehicles.
Scheduled races included Rayclan Ltd's 0-40-0 Acceleration & Braking Challenge, Custom Acoustics Grand Slalom, TORC's Rapid Lane Change, Miller Beers 0-60 mph Sprint and the RUBiS Energy Pit Stop Challenge. Ten videos of the racing action can be seen on Bernews TV.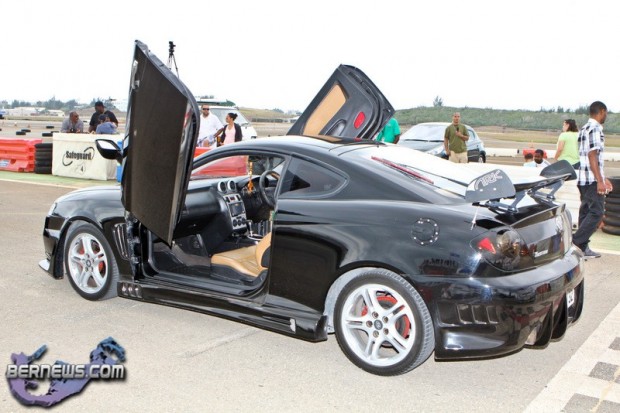 Vendors were on hand to meet the refreshment needs of the spectators and different stalls were displaying products and services available to the car owner's market.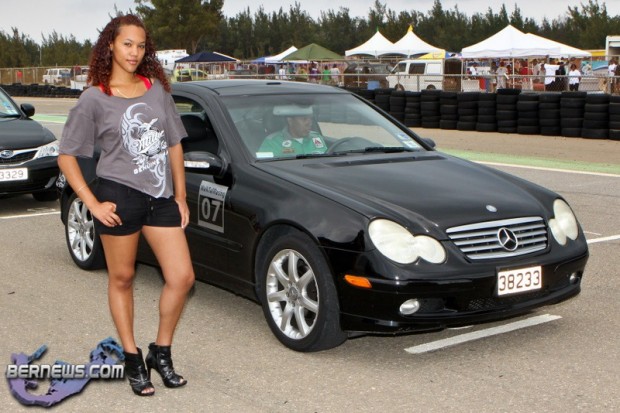 Pit passes were available for patrons who had the opportunity to mingle with drivers, firefighters and get up close to the cars. The title of Bermuda's Ultimate Driver was awarded to Richard Walker-Talbot from Walk Tall Racing.
Photos by Only the Best, click to enlarge:
Read More About
Category: All, Cars/Bikes, News, Photos