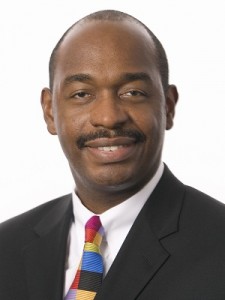 Insurance company registrations in Bermuda have picked up dramatically, boosted primarily by a rise in special purpose insurers.
The latest figures released by the Bermuda Monetary Authority [BMA] show that 31 insurance companies have been registered in Bermuda so far this year.
This represents a 30 percent increase year-on-year for the seven-month period to July 31, 2011, and is set to exceed the 36 insurance companies registered during the full year of 2010.
BMA CEO Jeremy Cox [pictured] told the international financial website "Tax News" this week: "The area where we are seeing the largest single increase is in the Special Purpose Insurers (SPI) class. We have already seen 12 new SPIs registered this year. This compares to eight SPI registrations for the whole of 2010."
The majority of the new SPIs — insurance entities that conduct special purpose business for a specific period of time — were formed in relation to the record-setting level of global catastrophes experienced during the first half of 2011.
According to Mr. Cox, altering the island's regulatory framework to accommodate SPIs in 2009 has resulted in the translation of market interest in these vehicles to a larger number of registrations being made. "For example, it was exciting to see the board of the California Earthquake Authority (CEA), the state's quasi-governmental residential earthquake insurer, approve a $150 million catastrophe bond issue via a Bermuda SPI, Embarcadero Re.
"The choice of a Bermudian reinsurer for this latest CEA catastrophe bond issue was a departure from previous normal practice for them, and a positive indication that markets — seeking quality supervision — remain confident in Bermuda."
Insurance registrations to date are also reflecting new business in both the captive and commercial insurance sectors of the Bermuda market, according to Shelby Weldon, the BMA's director of Insurance, Licensing and Authorization. "Compared to 2010, Bermuda has also seen a rise in the level of Class 3 and Class 3A insurers being registered here. Five of each has already been registered up to July 2011. This compares to the four Class 3s and two Class 3As that were newly registered in total last year," he said.
Read More About