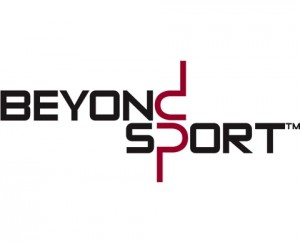 The Family Centre and the Bermuda Rugby Football Union have formed a unique partnership with the global organization known as Beyond Sport to forge an exciting new initiative for Bermuda's youth.
The Beyond Sport Bermuda Rugby is a new initiative between the Family Centre, Beyond Sport and the Bermuda Rugby Football Union [BRFU], designed to support the healthy development of adolescent youth in Bermuda.
It will kick off this week with a presentation to Dellwood and Cedarbridge students on Wednesday November 9th by Beyond Sport representatives: John Layfield, Mark Griffin, Robert Castaneda and James Baderman.
This will be followed by a workshop presentation at Fairmont Hamilton Princess from 4:30-6:30pm. The kick off of this program is intentionally occurring during the same week as the 2011 World Rugby Classic to create opportunities for networking and to seek support from the most successful international rugby organizations.
This unique programme combines an afterschool homework help programme, and the sport of rugby with social supports, such as clinical triage referrals, provided by Family Centre. The BRFU has strived for some time to make its' youth rugby programme more available to all school children.
Family Centre has agreed to support the 'homework ' needs of Dellwood Middle School children, and Cedarbridge High School has a afterschool homework help programme in place to support their students. Rugby is scheduled to take place weekly starting on November 21, after homework sessions, from 5-7pm, 4 days per week, two days per each school. Sixty students from Dellwood Middle School and Cedarbridge Academy will have the opportunity to participate in the youth rugby programme.
Martha Dismont, Executive Director of Family Centre highlights priorities which define the partnership including high expectations for both youth and adults and engaging both boys and girls to show good conduct as well as observing physical and emotional safety. All students will have ample opportunity to become competent and strong and have fun."
"Outcomes range from the development of rugby skill and fitness to an increase in positive attitudes and behaviors. There will be cross training of staff and volunteers on both sides of the partnership to ensure complimentary skills and practices. All student participants will be provided with after school snacks and transportation where needed. We are also pleased to announce that the Minister of Youth and Families has offered access to priority training space at no cost to the programme.
Beyond Sport is led by former UK Prime Minister Tony Blair as Chairman and has Bishop Desmond Tutu as its lead patron. Beyond Sport is fueled by the active involvement of professional athletes such as Olympian gold medalist Michael Johnson and baseball great Derek Jeter.
Former NFL player and world champion professional wrestler John Layfield approached Family Centre and the BRFU when he became a regular resident of Bermuda. John is committed to Beyond Sport as a result of the great work they have done in other countries and felt that similar programmes could support positive change for Bermuda's young people including a reduction in community violence.
John Layfield-Former WWE World Champion as JBL, former pro football player and resident of Bermuda says, "It's a lifelong dream to help kids and to be able to make a positive change. To be able to do so in my favorite place in the world with world class folks from The Family Center and Rugby Union is a feeling beyond description. I now hope I can help others dream-and achieve."
Keith Hodgkins, Chairman of the BRFU comments that "It is the aim of the Bermuda rugby family to work closely with young Bermudians to introduce them to the sport of rugby. Rugby has a proud history of being a physical game with extremely positive core values such as teamwork, respect, enjoyment, discipline and sportsmanship. Rugby is a sport that can be played by both boys and girls of all sizes, shapes and athletic ability."
"We pride ourselves in being a sport that includes everyone and we are excited about working closely with the Dellwood and Cedarbridge students in this programme. The BRFU has recently hired a full time Youth Development Officer who, along with BRFU volunteers, will provide the rugby coaching for this programme. He has also started working closely with PE teachers at all the schools to provide them with the skills and tools they need to offer rugby as a sport."
Executive Director, Martha Dismont concludes "the BRFU and Family Centre have each prioritized Dellwood Middle School and Cedarbridge Academy. These schools have greater numbers of students who have been directly impacted by community violence and gang culture. The BRFU will pilot their initiative in these two schools."
Read More About