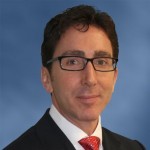 BTC has announced the appointment of Eric M Dobson as the new CEO. He started at BTC on July 2nd 2012 where he joined BTC's management team currently headed up by Lloyd Fray who moves into the position of CEO of The KeyTech Group.
Mr Dobson is a seasoned telecommunications professional who commenced his executive career as Senior Vice President of Business and Carrier services at Sprint Canada, moving on to assume the title of President & CEO of Bruce Telecom, a 100 year old regulated Incumbent Local Exchange Carrier (ILEC).
Mr Dobson worked most recently as President at Fibernetics Corporation, a 10-year-old competitive local exchange carrier offering local phone service, long distance and high speed Internet data and network services to residential business and wholesale customers across Canada.
He learned his business skills at Queen's University in Kingston, Ont., where he graduated with an economics degree, and the Richard Ivey School of Business at the University of Western Ontario in London.
Related Posts