On Saturday [Sept 22] the Bermuda Institute of Ocean Sciences [BIOS] hosted its annual open house 'Marine Science Day.' A wide range of research and tools were on display, from investigations of the ways climate change is affecting our oceans to studies of the microscopic plants and animals that live there to a fully-equipped ocean-going research ship.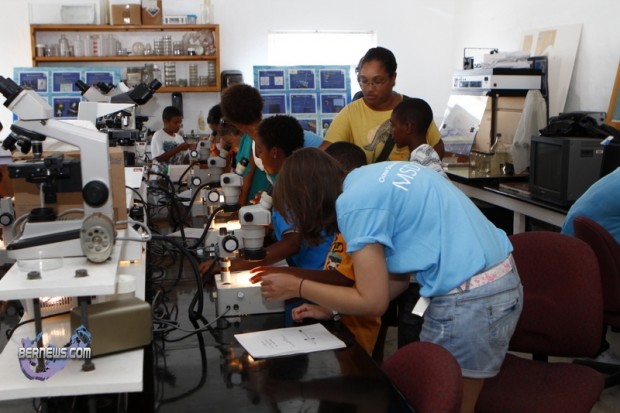 Several BIOS faculty members were on hand in the "Ask a Scientist" tent to answer questions about coral reefs, climate change and hurricanes, air and water pollution, cancer and aging research or what life as a working scientist is really like. The day also included kid friendly exhibitions and activities such as wacky science, mini research cruises, ocean-themed face painting and a puppet show.
Other groups from the community were present and provided information about their sustainability-related programs, including Bermuda Blue Halo, Bermuda Alliance for the Sargasso Sea, the Ocean Support Foundation, and the Department of Energy and Conservation Services Environmental Valuation of Coral Reefs, among others.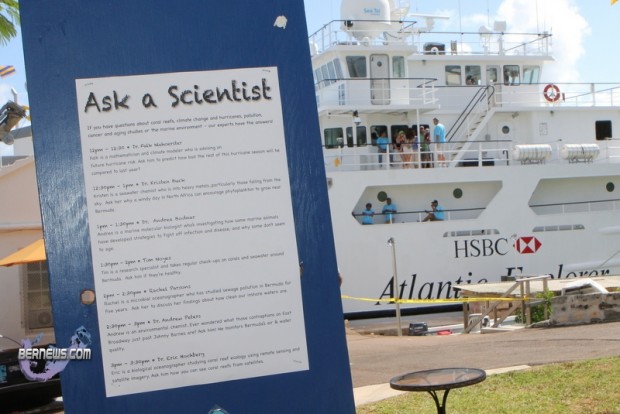 "Marine Science Day gives us a great opportunity to welcome the public to BIOS to learn more about the ocean and have fun at the same time," said JP Skinner, BIOS Education Officer.
BIOS is an independent marine science research and education institute. It was founded in 1903 as the Bermuda Biological Station by scientists from Harvard and New York University to take advantage of Bermuda's ideal location for deep-ocean and coral reef research and education.
Click to enlarge images:
Read More About
Category: All, Environment, Environment, Marine, Photos