Performances by the Bermuda Shakespeare Schools Festival [BSSF] continue tonight [Oct 17] at the Berkeley Institute. This evening's lineup includes "Macbeth", performed by Berkeley Institute and "The Taming Of The Shrew" performed by Warwick Academy.
The show starts at 7.00pm and tickets are $10, available at participating schools and the Bermuda Bookstore. Refreshments will be on sale from 6.00pm until 8.30pm.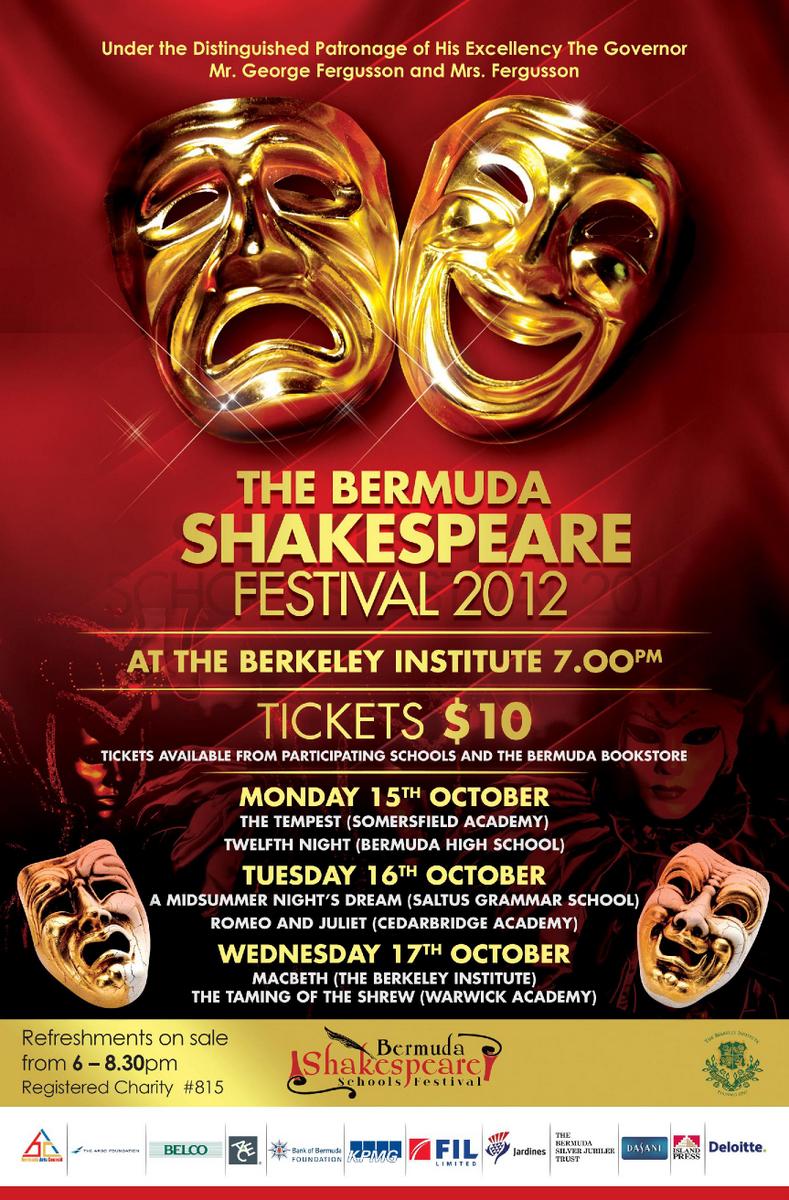 The BSSF enables local high school students to perform the works of William Shakespeare in a professional theatre setting and supports further studies in the dramatic arts.
The Bermuda Shakespeare Schools Festival aims at stimulating a greater awareness of theatre and performance of Shakespeare's plays. The performances challenge the students to be more involved in diverse peer groups and drama-based projects in our community.
Participation raises the standard of performance in education across the community. Since Shakespeare's plays are part of the GCSE curriculum, the Festival complements the school GCSE requirements by giving students a better understanding and appreciation of the works.
Related Posts
Category: All, Entertainment