[Updated] While numerous firefighters were battling the blaze at the old Canadian Hotel, additional personnel from the Bermuda Fire and Rescue Service responded to the Town Hill, Smith's area at approximately 10.30pm last night [Dec 19].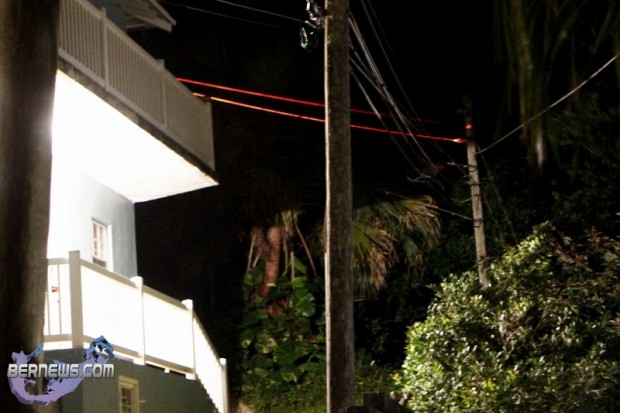 On arrival there was no fire but they found an section of wires extending from a utility pole that were glowing red. The fire service monitored the situation until a BELCO crew arrived on scene.
Shortly after BELCO assessed the situation, the fire crew made their way to the city of Hamilton where they joined in the battle to extinguish the structural blaze at the old Canadian Hotel on Reid Street. Photos of the Hamilton fire can be seen here and videos here.
Update: A BELCO spokesperson said, "The event was caused by wind bringing the wires together. The attending crew fixed it temporarily and will be returning to do a permanent job at a later time."
Read More About
Category: Accidents and fires, All