The Masterworks Museum of Bermuda Art has spent 2012 celebrating their 25th anniversary including an exclusive exhibit of rare stamps on loan from the Queen, the installation of the spectacular John Lennon sculpture, and the exhibition of perhaps the finest artwork in Bermuda including that of Winslow Homer, Georgia O'Keeffe, Albert Gleizes, and many other iconic artists. Now the Museum is committed to ending the year on a high note with the introduction and sale of its 25th Anniversary Book.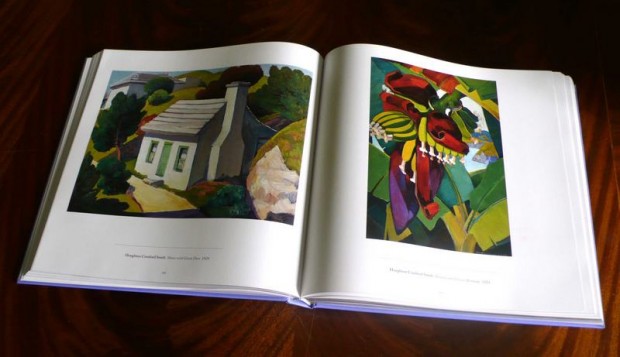 A museum spokesperson said, "They say you should never judge a book by its cover, but in this instance, you would do well to. The book is exceptional; constructed in a large square shape, and it is the most gorgeous shade of purple with silver edged pages. This is a book that begs to be opened.
"Inside it contains almost 300 images from the Bermudiana Collection, along with a history of the Masterworks Museum from its humble beginnings twenty five years ago. Not only does it chronicle the history of Masterworks, but it gives the reader an incredible insight into Bermuda's past through the various paintings, drawings, and photographs shown in the book.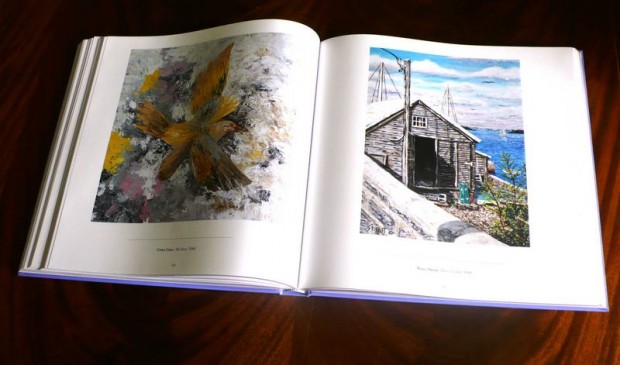 "The images in this book, so beautifully reproduced, have immense power to transport you back in time – no more so than the photographs at the end of the book. This final chapter highlights a tiny selection of the immense photographic collection of Masterworks, a larger selection of which will be on display from January 18th entitled, "Drawing with Light; Photography in Bermuda".
"The book is divided up into chapters highlighting the various styles of art in the collection, which includes early works of topographical drawings, watercolours, local artists, visiting artists and even vintage travel posters. Each chapter is prefaced with a narrative which makes it so much more than just a "picture book", and makes it a treasure worth owning.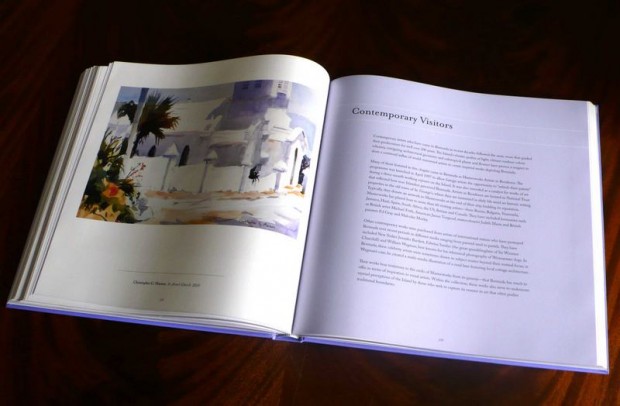 "With the Christmas season upon us, this book would make an excellent gift for almost anyone. It would also be a perfect gift if you know of someone who is leaving the island – a perfect keepsake of their time spent in Bermuda."
The book can be purchased at the Masterworks Museum, Brown & Co., and is $125, or $100 for members of Masterworks. Bulk orders can also be taken with further discounts available. For more information or to order your copy, contact the Museum today at 299-4000.
Read More About
Category: All, Entertainment