Bermuda's Jessica Lewis opened her 2014 season in a big way, collecting four medals during the Desert Challenge held in Mesa, Arizona on Saturday [May 10].
Competing in the T53 Division, Lewis won the silver medal in the 200m, the silver medal in the 400m, the gold medal in the 100m, and picked up a bronze medal in the 800m — her first time contesting the longer distance.
Lewis — who hopes to represent Bermuda at the 2016 Rio Paralympics — will next compete in Nottwill, Switzerland. She is pictured below with the four medals she won yesterday in Arizona.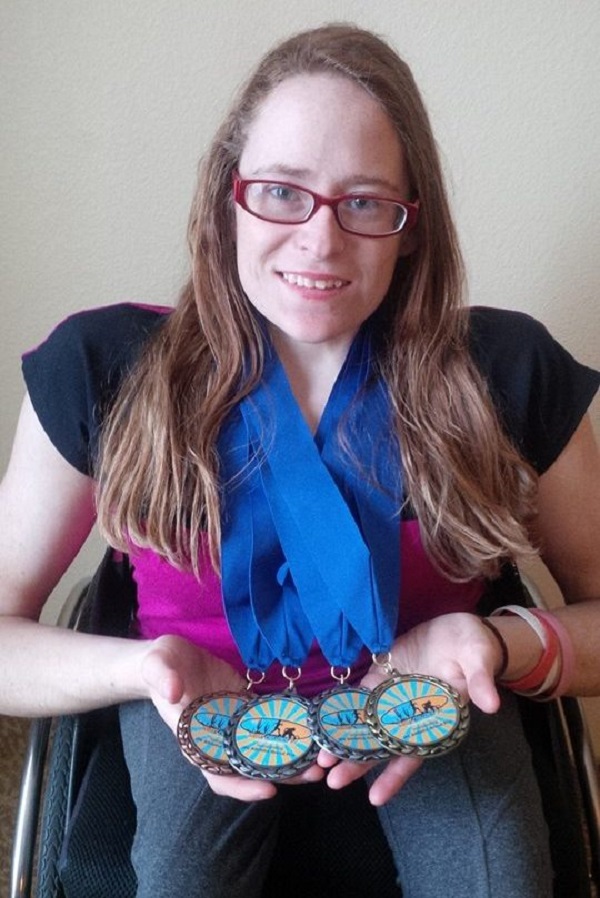 Read More About