Yesterday [Sept 17] the Premier and Minister of National Security Michael Dunkley had to opportunity to tour the visiting National Oceanic and Atmospheric Administration [NOAA] Hurricane Hunter aircraft which was in Bermuda this week doing reconnaissance missions on Hurricane Edouard.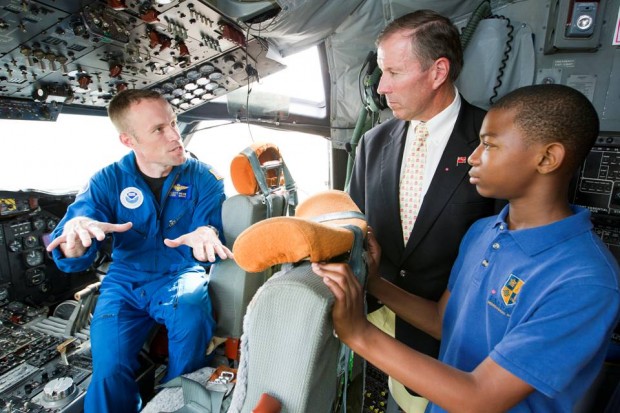 The Premier was joined by Deputy Governor Ginny Ferson, US Consul General Robert Settje and other senior members of the Emergency Measures Organisation [EMO] for the tour. Also joining the Premier was 13-year-old student Kani Stovell, who had a unique opportunity to tour the specially equipped plane.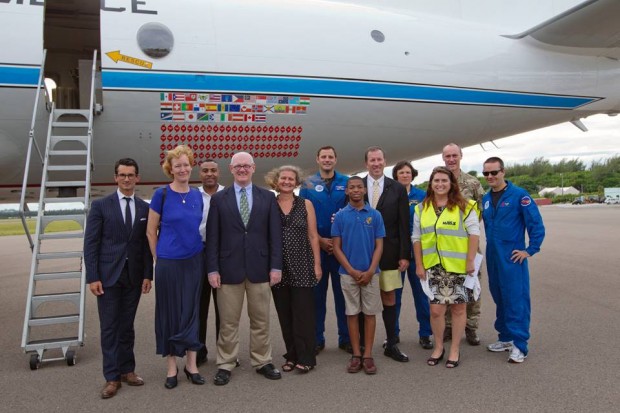 The visit by the Hurricane Hunter was arranged through the Bermuda Weather Service, who this week has been actively engaged in assisting with the aircraft's assessment of the nearby storm. The aircraft was piloted by Rear Admiral Anita Lopez. The aircraft commander is Lt. Commander Justin Kibbey. Also aboard the flight was Dr. Joseph Cione, a hurricane researcher with NOAA's Atlantic Oceanographic and Meteorological Laboratory.
Read More About