"We have seen a massive and impressive response to the double hit we have had within a week from Fay and Gonzalo," Governor George Fergusson said today [Oct 20].
"There has been a tremendous job of organisation and co-operation – but above all effort and commitment by very many people. I want to pay particular tribute to those whose public service roles kept them away from their own homes at a time when there was work to be done there – as well as real concern for families at the height of the hurricane.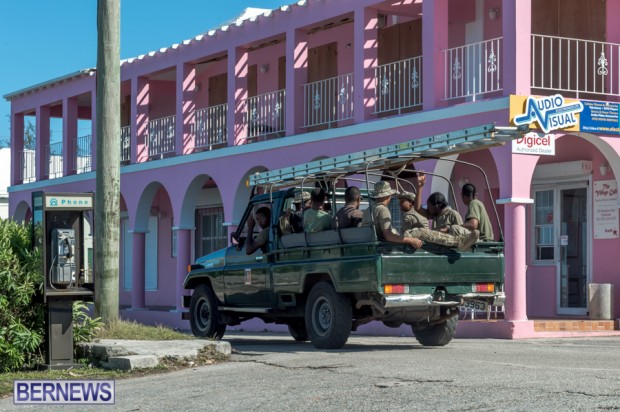 "Over the last few days, I have seen and spoken to teams hard at work from the Fire & Rescue Service, Works & Engineering, Corporation of Hamilton, Parks Department, the Bermuda Regiment, and the Bermuda Police Service, as well as the Navy groups working alongside the Regiment.
"Many were doing 12 hour shifts and had already done work in their own or in other people's yards. All were tired, almost all were cheerful, all were putting in a lot of effort. Besides that, I have seen and heard of voluntary help and plenty of helping friends, relations and neighbours.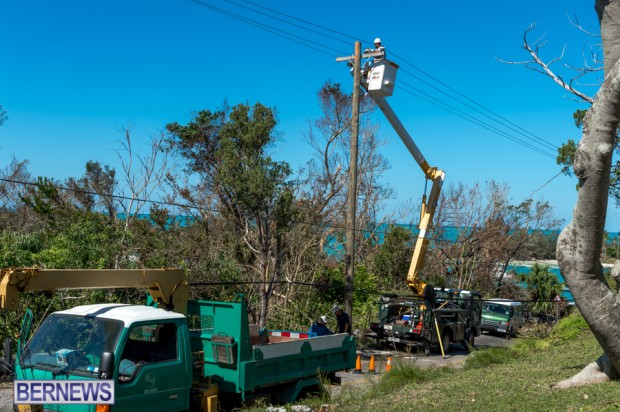 "As with every major incident, there will be useful lessons to learn. But the spirit of this community working together is something I will remember for a long time. There is still plenty to do – but we can also now proudly demonstrate that Bermuda is open for business and for visitors," the Governor added.
For all our coverage of Hurricane Gonzalo click here, and for our live blog where we are bringing you continuous live coverage of the aftermath of Hurricane Gonzalo click here.
Read More About