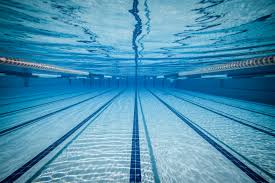 This week marks the 16th annual Short Course World Swimming Championships in Doha, Qatar, and the Bermudian Delegation is being led by two-time Olympian Roy-Allan Burch and Julian Fletcher at the Senior level and Richard Goodwin is attending as coach.
Mr Goodwin said, "It is incredible to see our athletes perform at such a high level. With the global swimming community improving every year, it is critical for Bermuda to continue to work exceptionally hard to keep up its pace of development'.
The World Aquatics Governing body, FINA, is also hosting a number of events at the same time. The FINA Extraordinary Congress took place in the morning of 29 November, with a Golden Clinic for coaches and a bi-annual Aquatics Conference taking place. Representing the Bermuda Amateur Swimming Association ['BASA'] are Richard Goodwin and Stephen Castree.
Mr Castree commented, "The extraordinary congress had representatives from 157 countries and all were required to vote on important matters such as the global drug policy and rules and regulations covering all aquatic disciplines.
"It is critical that BASA are able to represent at such International events which represent Bermuda over a number of days and enable our opinion to help define the future of the global sport". Key rulings around Synchronised Swimming, Diving and the newly adopted discipline of high diving have all taken place during the congress.
Later in the week, FINA have also invited the top Bermudian juniors to attend a special training camp along with visits to watch the World Swimming Championships. Vanessa Esposito and Jesse Washington will attend representing Bermuda and Coach Shona Palmer will also be attending.
Palmer said, "This opportunity is fantastic for two of our up and coming athletes to see what it takes to get to the top. It is also important for us a coaches to be able to interact with our International peers and learn from such countries as the USA and Australia, perennial leaders in our sport.
"With a full team of 7 attending, BASA is well represented at such an important global event for the sport and the investment in youth made by FINA will undoubtedly lead to a stronger tomorrow in World Swimming."
Read More About