In the final entry in a series of profiles of contestants, Bernews today spotlights Kayla S. Williams, who is representing Paget in the Miss Bermuda Pageant, which will be held on July 5, 2015.
Miss Williams is 17-years-old and currently attends Bermuda College in the Culinary Arts program, following a homeschool education lead by her mother. She has also been an In Motion School of Dance senior company member, a Duke of Edinburg team leader, a junior youth group animator, a Youth Camera Action photography camp instructor at Bermuda National Gallery, and the valedictorian at her high school graduation at age 16.
When asked why she decided to enter the Miss Bermuda Pageant, Miss Williams said, "At first, I was quite reluctant; my personality is one that tends to shy away from competing with others and my initial thoughts when hearing the word "pageant" revolved around the various stereotypes of beauty.
"However, through much love and support from my relatives, [especially my mother and my uncle] who thought I had positive inner qualities that could best represent Bermuda, I decided to enter."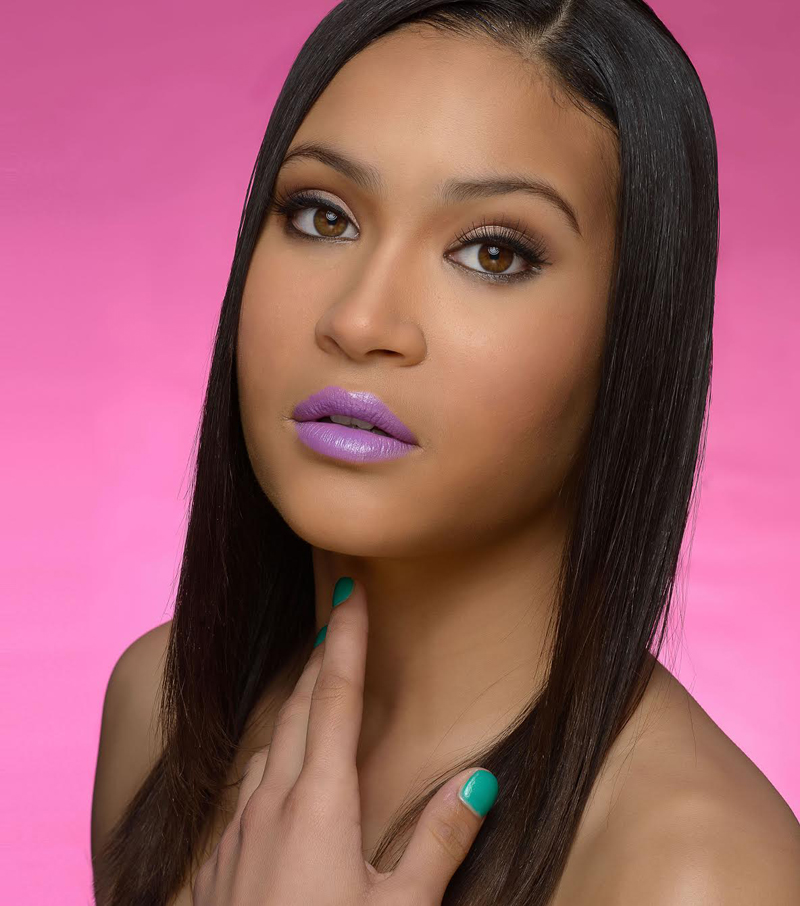 - Photo by Donovin Seymour, hair/nails by Impressions Hair & Nail Artistry, makeup by O'Faces
When asked if she was nervous or excited to get on stage for the pageant, Miss Williams said, "Actually, I am a bit of both! Even though I've been dancing for 10 years, the first night that you're due to go on stage always brings some butterflies. It's completely normal, I think it's because you've trained and practiced so long and finally its time to show the audience what they've all been waiting for.
"With the pageant I find it to be the same; it's the final moment where I can show Bermuda who I really am and share with my country what I have to offer, it's pretty exciting."
When asked who has helped her the most to achieve this success along the way, Miss Williams said, "My uncle has definitely been my number one source of guidance, humor, training, prep, encouragement and enthusiasm. During this process there have been many rehearsals with the Pageant Director, but outside of those rehearsals my uncle has been spending many hours preparing me for everything leading up to it."
When asked, should she win, what she planned to do with the exposure that being Miss Bermuda will give her, Miss Williams said, "My hope is to intertwine all that I will learn from the pageant and all my life experiences, and apply these to our island. My goal is to bring together a system that will help the younger generation to feel more self confident, purposeful and thoughtful about their contribution to Bermuda's future.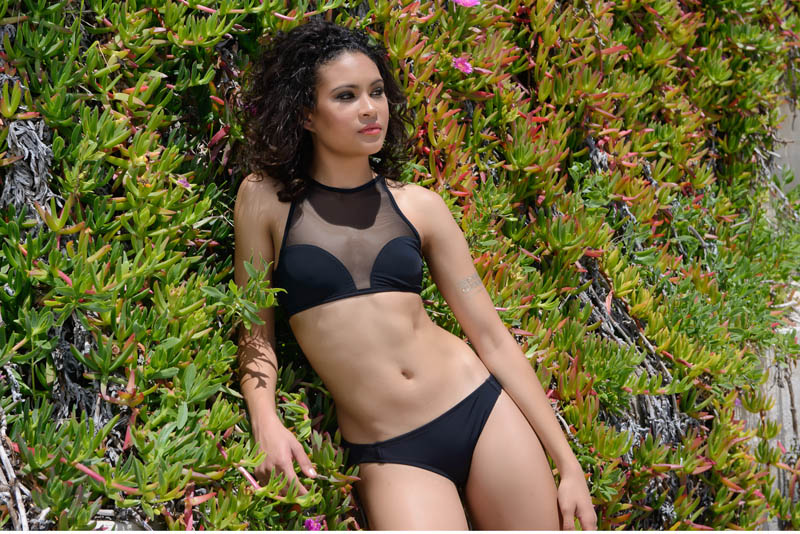 "This can be done by the implementation of workshops and events that create a nurturing space for our young people to develop."
When asked, win or lose, what's next for her after the pageant, Miss Williams said, "Win or lose, my goal will always be to do something that will benefit Bermuda. I plan to continue strengthening my relationships with the island's youth and help to create a positive change in the rectitude of our young Bermudians.
"Also, I intend to receive my Associates Degree in Culinary Arts next May, and in the years forthcoming I will earn my Bachelor's Degree overseas, after which I will return to Bermuda and pursue my ultimate goal of starting a restaurant that will contribute to the vitality and well being of the community."
The pageant finals will take place Sunday July 5th, at the Fairmont Southampton where the reigning Miss Bermuda, Lillian Lightbourn will crown her successor. Tickets for this year's event are on sale now via www.bdatix.bm, at Fabulous Fashions in the Heron Bay Plaza and Pulp & Circumstance in the Washington Lane.

Read More About
Category: All, Entertainment, News, Style & Beauty