Bermuda's Dage Minors, who competes for the Franklin Pierce University men's track & field team, has been named East Region Track Athlete of the Year by the United States Track & Field and Cross Country Coaches Association [USTFCCCA].
This latest accolade for the Bermudian runner follows after he was named the Northeast-10 Conference Track Athlete of the Week four times this winter.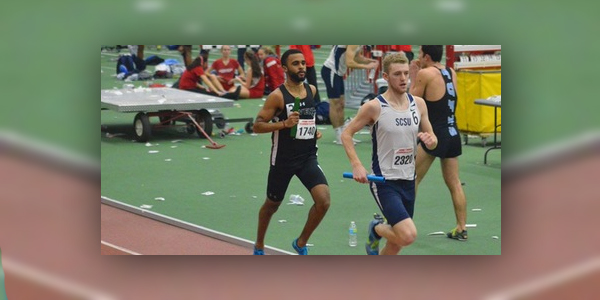 The announcement said, "It is Minors' second straight selection as USTFCCCA East Region Track Athlete of the Year.
"Minors heads into the NCAA Championships holding the nation's fastest time in the 800 meters, as he posted a 1:48.70 on Jan. 28, at the John Thomas Terrier Invitational, hosted by Boston University.
"The time also ranks fifth all time in Division II history. In all, Minors bettered the automatic qualifying mark for the NCAA Championships in the event three times this winter.
"Minors will open his pursuit of the program's first national title on Thursday, March 9, in the preliminary heats of the 800 meters. The NCAA Championships will be hosted by the University of Alabama in Huntsville and the City of Birmingham on March 9-11 at the Birmingham CrossPlex in Birmingham, Ala."

Read More About