Bermudian author Dr. Mandy-Suzanne Wong's new Bermuda-based novel was published on October 11 by Regal House Publishing.
Based in Raleigh, North Carolina, Regal House Publishing is a traditional, independent publisher with worldwide distribution and several award-winning titles.
Jaynie Royal, CEO and Editor-in-Chief of RHP, said, "Our editors selected Drafts of a Suicide Note for its multidimensional characters and finely crafted prose. In addition, whilst Caribbean literature is winning tremendous, much-deserved acclaim, Bermuda is relatively underrepresented in literary markets.
"We're also keenly aware that depression, addiction, and voluntary death are rampant traumas under urgent worldwide discussion. Drafts of a Suicide Note poses a host of questions about these global problems while staying true to its Bermudian roots.
"It's a literary phenomenon you don't want to miss."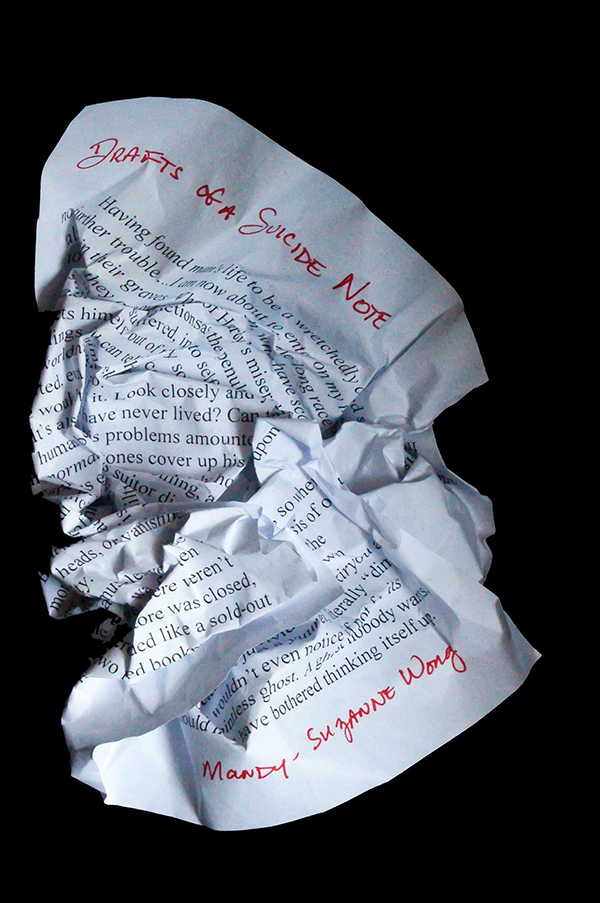 The spokesperson said, "RHP has nominated Dr. Wong's debut for the PEN Open Book Award, Foreword Indies Book Prize, OCM Bocas Prize for Caribbean Literature, and other international literary honors. The novel has already been named a finalist for the Permafrost Book Prize, a semifinalist for the Conium Review Book Prize, and shortlisted for the Santa Fe Writers' Project Literary Award.
"Writers praise the book's experiments with Bermuda's dialect, which French-Australian novelist J.L. Crozier calls 'a version of English utterly its own, so much so that it comes close to being a character in its own right."
Dr. Wong was born and raised in Bermuda. Her other books include the award-winning story collection Awabi, published by Digging Press in New York, and the award-winning nonfiction project Artificial Wilderness, which is forthcoming from Selcouth Station Press in London.
To read Drafts of a Suicide Note, visit the Bookmart or Bermuda Bookstore, or order online from RHP, Barnes and Noble, or Amazon.

Read More About
Category: All, Entertainment