In a new initiative from the Bermuda Department of Tourism, ten London taxi drivers are driving the streets in taxis painted a traditional Bermuda pink.
The eye catching pink taxis feature an image Bermuda shorts as well as the catch phrase "Feel the Love". The taxis are sure to catch attention on the notoriously congested London streets, standing out amongst London's traditionally black feet of cabs.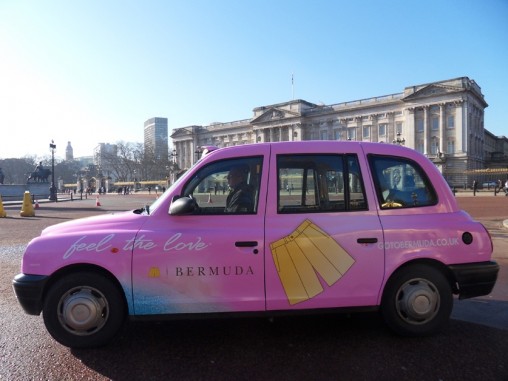 An additional 100 taxis with Bermuda promos are expected to be unveiled later this year.
Mr. William [Billy] Griffith, Bermuda's Director of Tourism said:
This is the first time we've undertaken anything like this in the UK. The British market is of significant importance to us and this year, we intend to renew our efforts and bring a little slice of our beautiful island to the UK.

Travellers can reach Bermuda – which is located in the North Atlantic Ocean – in about six and a half hours from London and two hours from New York
Read More About
Category: All