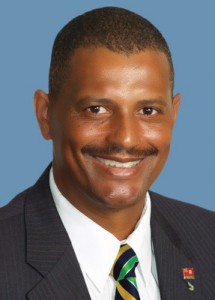 In an impassioned speech on the House of Assembly this morning [May 28] Leader of the Opposition Kim Swan called upon the Churches to "galvanize" on the issues Bermuda faces with gangs.
He prefaced his comments by saying that yet again, we have woken up to news of another shooting murder, and saying that politics alone can't solve the issue, we all need to do our part. Mr Swan said we don't want Bermuda's violence to escalate to the level that Jamaica faces.
Mr Swan referenced the United Churches combined effort to work against gaming, and said he hoped they would keep the momentum going to work against gang violence on the island. He called for the church community to "galvanize on this issue" and asked for them to "take ownership of this issue", as they did with the gaming issue.
Read More About