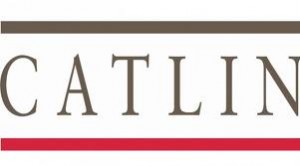 Bermuda-based speciality insurer Catlin Group today [May 13] reported an 11 percent increase in gross premiums written to $1.412 billion in the period to end-March.
Gross premiums written increased during the period to end-March by 11 percent to $1.4 billion [2010: $1.3 billion]. The percentage increase is virtually identical using constant rates of exchange. Net premiums earned also increased 11 percent to $882 million [2010: $798 million].
More than half of total gross premiums — 52 percent – were written by non-London/UK underwriting hubs including Catlin's Bermuda operation, while there was a 10 percent decrease in gross premiums written by the London/UK hub.
Average weighted premium rates across the Group's underwriting portfolio were broadly flat.
Catlin estimated there were $375 million in losses from first-quarter catastrophes including the Japanese earthquake and tsunami and the New Zealand temblor which devastated Christchurch.
There has been a 0.4 percent year-to-date total investment return.
Catlin said the investment portfolio remains liquid and defensively positioned.
The Group announced on April 20 that its losses related to the twin Japanese disasters would amount to approximately $200 million, net of reinsurance and reinstatements. Information received following that announcement has not caused the Group to change this estimate, which is based on total insured losses of between $20 billion and $30 billion.
Catlin had earlier estimated that its losses from other first-quarter catastrophes — the January flooding in Brisbane and other areas of Australia and the February Christchurch earthquake– would amount to $175 million, net of reinsurance and reinstatements. There has been no material change in the loss estimates arising from either of these events.
Stephen Catlin, CEO, said: "The first quarter of 2011 will be remembered for the high incidence of catastrophe losses, arising from the Japanese earthquake and tsunami, the New Zealand earthquake and the floods in Australia. This series of catastrophic events is unprecedented so early in a year, and we at Catlin wish to express our sympathy to those who have lost so much due to these natural events.
"We estimate that Catlin's losses related to these three events amount to $375 million, net of reinsurance and reinstatement premiums. The estimate of $200 million relating to the Japanese earthquake and tsunami remains uncertain, as the true cost of this tragedy — both in terms of human suffering and property damage — will not be known with any certainty for many months.
"Taken together, we expect these three catastrophes to be an earnings event rather than a capital event. In addition, under the structure of our catastrophe reinsurance programme, much of the losses from another major catastrophic event — such as an Atlantic windstorm — will be recoverable.
"Rates for certain classes of business are starting to rise following the first-quarter catastrophes. In the light of the more than 50 billion in natural catastrophe losses incurred since the beginning of this year – including the damage from tornadoes in the United States in April — combined with the prolonged low investment return environment, it would be totally appropriate for rates to increase on a widespread basis.
"Catlin is well-positioned to take advantage of underwriting opportunities as they develop. The long-term investment in our international hub structure gives us the resources with which to increase volume quickly in all regions of the world when market conditions do improve.
In the meantime, we will continue to underwrite prudently, taking advantage of opportunities produced by our global underwriting presence but refusing to write business that does not meet our standards. Our first-quarter performance — an 11 per cent overall increase in gross premiums written, but a 10% decrease in gross premiums written by our London/UK hub — demonstrates this strategy.
"I believe Catlin is in an excellent position, and we continue to look ahead with confidence."
Read More About